Book Review – Inner Practices for the Twelve Nights of Yuletide by Anne Stallkamp & Werner Hartung
Book

R

eview
Inner Practices for the
Twelve Nights of Yuletide
by

Anne Stallkamp

&

Werner Hartung
Publisher: Earthdance

r Books
144 Pages
Publication

Date

: October

5,

2021 (Originally published in German in 2014)
There is a special magic between the solar and the lunar years, beginning on Yule eve and continuing for 12 nights. The twelfth night begins the evening of January 1, ending at sundown January 2. This span has been called a buffer zone, and the fifth season. Think of it as the pagan alternative to an Advent calendar or the 12 Days of Christmas.
It is a pause, a time of transition. Electric lights allow us to not be governed by the rhythm of light and dark, the sun and the moon. We don't feel the pause the world takes. Pagans of old did, and would use the time the world seemed to stand still to meditate, contemplate, focus, and lay a foundation for the coming year.
While there are many traditions around this season, "Inner Practices for the Twelve Nights of Yuletide" is based on a channeled message Anne Stallkamp and Werner Hartung received from Minerva in December 2010. (While she has been worshiped as a Roman goddess, Minerva describes herself as "one of the Elohim" who serve Gaia and guide humans.)
The authors guide readers to use those twelve nights and the days that follow to prepare for the twelve months ahead. Part One give a background to the heathen holiday and an introduction to the major concepts.
Chapters in the second section are each dedicated to a different night, with a corresponding theme, and a festival or threshold date. For instance, the fourth night of Yuletide – December 24 to 25 – focuses on peace, and is associated with April 30 and Beltane.
In addition to the theme and assigned month, each chapter begins with an introduction to the topic, a channeled passage, prompts for looking back at the previous year, guidance to shape the future you wish to create, exercises, a guided meditation, and practical advice with a choice of optional questions to inspire journaling.
At the darkest time of the year, the Nordic and pagan of old recognized Yuletide's magical energy. This book can help readers make the most of the sacred time. Use the book as a guide for a twelve-day spiritual retreat, year after year. Let it be a buffer zone – even if only thirty minutes a day – and a tool to get away from celebrating a crazy commercial Christmas and tap into the real spirit of the season.
Anne Stallkamp has been developing her own practice of geomancy since 2010. Together with her husband, Werner Hartung, she teaches geomancy, astrology, and spiritual healing. A Reiki master and healer, Anne is also a qualified interior designer and focuses on the energetic balancing and cleansing of living and working environments. Werner Hartung established his first spiritual healing practice in 2004. Together with Anne Stallkamp, he is developing a new approach to geomancy and creation wisdom. With his gifts as a medium and energy worker, he is able to awaken memories of long-forgotten knowledge. Reiki master and healer of people, animals, and the Earth, Werner also teaches geomancy, spiritual healing, and channeling. Both authors live in Hannover, Germany.

Inner Practices for the Twelve Nights of Yuletide on Amazon
**
About the Author:
Lynn Woike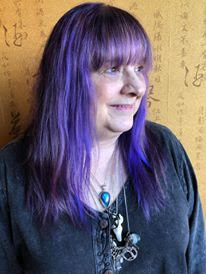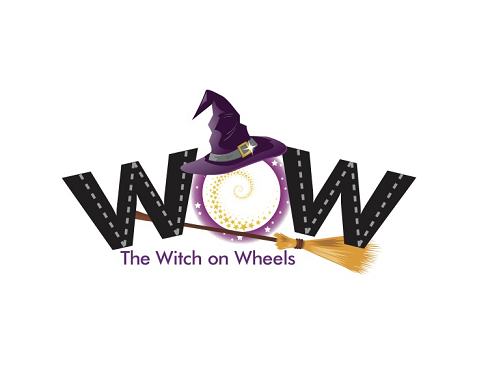 All my life I have known magic was real. As a child, I played with the fae, established relationships with trees and "just knew things." In my maiden years I discovered witchcraft and dabbled in the black-candles-and-cemeteries-at-midnight-on-a-fullmoon magick just enough to realize I did not understand its power. I went on to explore many practices including Zen, astrology, color therapy, native traditions, tarot, herbs, candle magic, gems, and, as I moved into my mother years, Buddhism, the Kabbalah and Reiki. The first man I dated after my divorce was a witch who reintroduced me to the Craft, this time by way of the Goddess. For 11 years I was in a coven, but with retirement, I have returned to an eclectic solitary practice. When accepting the mantle of crone, I pledged to serve and teach. This is what I do from my skoolie – a 30-year-old school bus converted into a tiny house on wheels that I am driving around the country, following 72-degree weather, emerging myself into nature, and sharing magic with those I meet. Find me at thewitchonwheels.com, Facebook and Instagram.