Book Review – Seasons of a Magical Life: A Pagan Path of Living by H. Byron Ballard
Book Review
Seasons of a Magical Life
A Pagan Path of Living 
by H. Byron Ballard
Publisher: Weiser Books
224 Pages
Publication Date: August 2021

In "Seasons of a Magical Life," pagan, witch and farmer H. Byron Ballard extends an invitation to return to a simpler time of earth-based spirituality and ritual living, through essays written from a small forest-farm in the Appalachian Highlands.
The first part of the book offers background on the Wheel of the Year. In Part II, chapters are broken into eight sabbats. Each contains traditions, activities, skills, chores, celebrations and opportunities. The final section is a brief overview on physical and spiritual immersion into the season no matter where you live. A glossary defines unfamiliar words and terms.
Using farming as a way to move through the Wheel of the Year, the essays follow the same agricultural cycle adopting when people gave up nomadic life. "Wake, work, wonder, and sleep," became Byron's mantra while learning the old, simple ways that form a primal connection to the earth.
She introduces fascinating proposals such as marking days from sunset to sunset to reframe life in that 24-hour cycle; and returning to a three-day period aside to reflect, honor, and celebrate the equinoxes and solstices. For instance, she calls the time near the vernal equinox, as nature comes out of dormancy, the Green Fire Embertide, and proposes a weeklong celebration at Beltane that encompasses Rogation Day, Arbor Day, and Earth Day.
Seed-saving, composting, foraging, preserving, weaving, embroidery, candle making and medicines are among the many subjects touched on in the book. All come from personal practice and beliefs, all written in a friendly letter-from-a-friend tone as she is living it. Readers will find inspiration and practical suggestions to live intentionally, build traditions, and connect with nature.
About the Author:
Byron Ballard has always called western North Carolina home. Her education includes a Bachelor of Arts degree in theater and a Master of Fine Arts, also in theater. She studies and practices Appalachian folk magic, which she has dubbed "hillfolks' hoodoo." The author of several books, Byron is senior priestess and cofounder of Mother Grove Goddess Temple in Asheville. She is also one of the founders of the Coalition of Earth Religions, a pagan nonprofit. Other hats include folklorist, tai chi student, playwright, and gardener. Her work in progress is "The Ragged Wound: Tending the Soul of Appalachia."
Seasons of a Magical Life: A Pagan Path of Living
**
About the Author:
Lynn Woike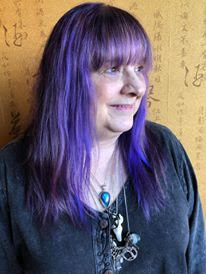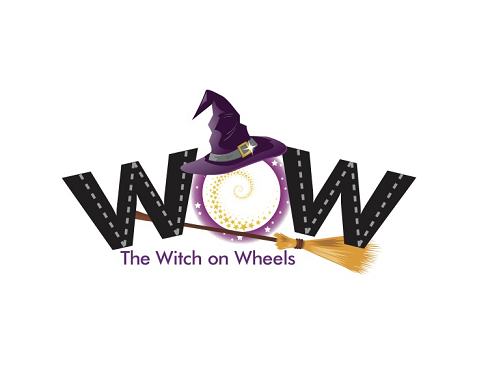 All my life I have known magic was real. As a child, I played with the fae, established relationships with trees and "just knew things." In my maiden years I discovered witchcraft and dabbled in the black-candles-and-cemeteries-at-midnight-on-a-fullmoon magick just enough to realize I did not understand its power. I went on to explore many practices including Zen, astrology, color therapy, native traditions, tarot, herbs, candle magic, gems, and, as I moved into my mother years, Buddhism, the Kabbalah and Reiki. The first man I dated after my divorce was a witch who reintroduced me to the Craft, this time by way of the Goddess. For 11 years I was in a coven, but with retirement, I have returned to an eclectic solitary practice. When accepting the mantle of crone, I pledged to serve and teach. This is what I do from my skoolie – a 30-year-old school bus converted into a tiny house on wheels that I am driving around the country, following 72-degree weather, emerging myself into nature, and sharing magic with those I meet. Find me at thewitchonwheels.com, Facebook and Instagram.