SpellCrafting: Spells & Rituals
Easy Imbolc
Merry

M

eet!
I celebrate sabbats on the astrological dates. This year, astrological Imbolc falls on Thursday, February 3. Below is a list of easy ideas I've collected to help you do something simple yet meaningful for the sabbat.
Light a candle at dawn to greet the sun, or at some point during the day, light every candle in the house and offer a short blessing.
Gather up all your candles and bless them.
Prepare for the coming spring with some house cleaning. Rather than doing the whole house, which is overwhelming, pick one thing: organize a bookcase, clean a cupboard, or strip the bed and wash the linens, flip the mattress and remake it, adding some magic with essential oils or herbal sprays. You might also sweep the floor with salt or salt water, or mop it with High John the Conqueror root, which is affiliated with the element of fire and can be used to burn away obstacles and overcome struggles in the coming season.
If you have a fireplace, clean the hearth and light a new fire. As you enjoy its warmth, envision what you want to manifest by the next turn of the wheel. Burn the remains of any Yule greens.
Turn a bath into a cleansing ritual.
Arrange a bouquet of white and yellow flowers.
Make easy bread with raw pizza dough sold in bags at the grocery store. Add poppy or sunflower seeds – both are associated with Imbolc.
Make butter from heavy cream by shaking it in a jar.
Grab the cinnamon off your spice rack. It's associated with the element of fire and is known for bringing prosperity and abundance. Sprinkle some on your food and across your threshold.
Make pancakes, which are considered symbols of the sun because of their shape and golden color. Instead of syrup, consider honey to celebrate Brigit's protection of beekeepers.
Blessed be. Merry part. And merry meet again.
**
About the Author:
Lynn Woike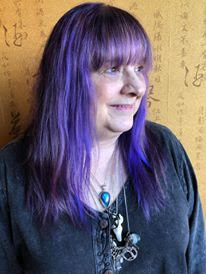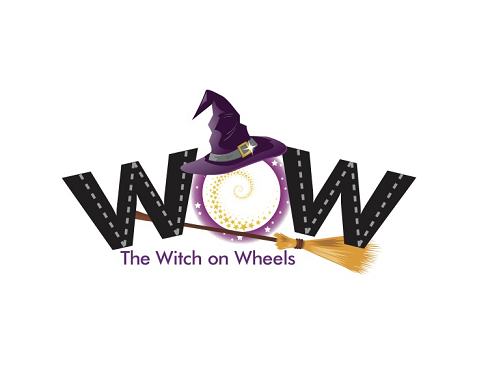 All my life I have known magic was real. As a child, I played with the fae, established relationships with trees and "just knew things." In my maiden years I discovered witchcraft and dabbled in the black-candles-and-cemeteries-at-midnight-on-a-fullmoon magick just enough to realize I did not understand its power. I went on to explore many practices including Zen, astrology, color therapy, native traditions, tarot, herbs, candle magic, gems, and, as I moved into my mother years, Buddhism, the Kabbalah and Reiki. The first man I dated after my divorce was a witch who reintroduced me to the Craft, this time by way of the Goddess. For 11 years I was in a coven, but with retirement, I have returned to an eclectic solitary practice. When accepting the mantle of crone, I pledged to serve and teach. This is what I do from my skoolie – a 30-year-old school bus converted into a tiny house on wheels that I am driving around the country, following 72-degree weather, emerging myself into nature, and sharing magic with those I meet. Find me at thewitchonwheels.com, Facebook and Instagram.