Book Review – Acts of Power: Daily Teachings for Inspired Living by Lynn V. Andrews
Book

R

eview
Acts of Power:
Daily Teachings for Inspired Living


by Lynn V. Andrews




Publisher:

Beyond Words


402 Pages




Publication Date: January 2022
In Acts of Power Lynn Andrews offers a year's worth of wisdom and inspiration distilled from all her books. There is a short passage on each page, one for each day. Every month comprises a chapter. Some of these messages are her words, others are those of the shaman women with whom she studied on three continents. All are attributed to the individual and the book in which the quote appears. They offer daily thoughts, prayers, and guidance that empower, teach, and comfort.
I have been a fan of Lynn Andrews since Medicine Woman was first published in 2006; I also use her oracle decks. I have found them nourishing and encouraging, quenching a thirst for spiritual wisdom and healing while walking my path with purpose and passion.
This newest book is a wonderful daily companion, whether reading the page meant for the day, or opening it at random to any page when seeking insight, answers, or guidance. Acts of Power is a treasure box of teachings. It's like getting the best passages from all her books, each an easy-to-digest nugget of truth to enlighten, affirm, and inspire.
---
Lynn Andrews is the author of 21 books, card decks, and workbooks chronicling her adventures in the world of spirit, the worlds of her native teachers and their profound wisdom of ancient spiritual worlds, beginning with the internationally best-selling Medicine Woman series. She is a founder of the Lynn Andrews Center for Sacred Arts and Training, an international speaker and spiritual leader, teacher, healer, and authority on achieving personal power.
https://www.lynnandrews.com
Acts of Power: Daily Teachings for Inspired Living on Amazon
**
About the Author:
Lynn Woike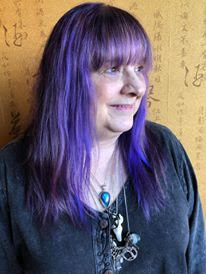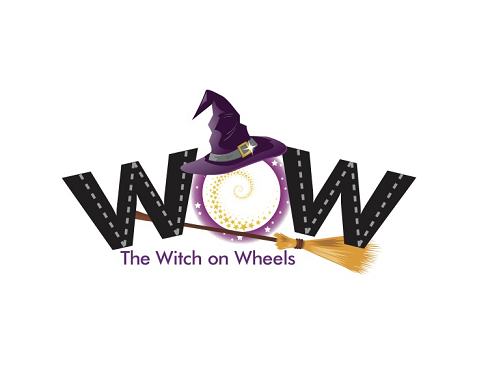 All my life I have known magic was real. As a child, I played with the fae, established relationships with trees and "just knew things." In my maiden years I discovered witchcraft and dabbled in the black-candles-and-cemeteries-at-midnight-on-a-fullmoon magick just enough to realize I did not understand its power. I went on to explore many practices including Zen, astrology, color therapy, native traditions, tarot, herbs, candle magic, gems, and, as I moved into my mother years, Buddhism, the Kabbalah and Reiki. The first man I dated after my divorce was a witch who reintroduced me to the Craft, this time by way of the Goddess. For 11 years I was in a coven, but with retirement, I have returned to an eclectic solitary practice. When accepting the mantle of crone, I pledged to serve and teach. This is what I do from my skoolie – a 30-year-old school bus converted into a tiny house on wheels that I am driving around the country, following 72-degree weather, emerging myself into nature, and sharing magic with those I meet. Find me at thewitchonwheels.com, Facebook and Instagram.