Book Review – Spirit Weaver: Wisdom Teachings from the Feminine Path of Magic by Seren Bertrand
Book

R

eview
Spirit Weaver:
Wisdom Teachings from the Feminine Path of Magic


by

Seren Bertrand


Publisher:

Bear & Company


256 Pages




Publication Date: May 24, 2022
Housewives down through ages have not been heroes going off on valiant quests. Their work is women's work. As Seren Bertrandr explains in Spirit Weaver: Wisdom Teachings from the Feminine Path of Magic, women's work is magic; it's domestic witchcraft. There's women's magic in the humble arts of sewing, spinning, knitting, weaving, stitching, and even cooking; when done with intention, they are spells.
By sharing stories, wisdom teachings, and rituals from the feminine path of magic, as well as from her own family lineage of European witches and faerie folk, Seren introduces readers to the ancient path of a spirit weaver.
Ancestors, she wrote, are calling us to become spirit keepers of the land and story weavers of lost traditions.
From working with the moon's cycles and healing generations-old ancestral wounds, to legends of enchanted wells and dragon taming, the fifty essays are conversational and inspiring. They are offered not to teach or tell, "but to sprinkle a little fairy dust over you." They celebrate the feminine spirit and cosmic wisdom that can awaken wild inner magic.
Everyone can heed this call to follow a feminine path of magic. All of us are children of the moon. Everyone is born from a woman's womb and thus everyone has a spiritual womb — it's the seat of primal power and intuition, the place of "wild knowing."
This book is an invitation to grow wild with ecstasy, awakening, creativity, and unconditional loving. It touches on the power of nesting, the wisdom of the snow maiden, and the magic of vulnerability. It explores the shamanic powers of grief, the feminine archetypes of the witch and the priestess, powerful goddesses, and sacred spaces where her memory is kept alive.
The chapters are short, with subheadings in most of the longer ones, making it easy to pick up this book from a nightstand or end table, and read for just a few minutes. Opening the book at random can offer timely revelations and wisdom for bringing magic and a sense of the sacred feminine to everyday life and our connections with nature.
Throughout the book are soft, lovely, full-page color artwork by Kate Monkman that are like visual revelations of earth magic.
Some stories spoke to me more than others, calling me to honor my hidden woman's world of non-rational magic.
---
Seren Bertrand is an award-winning writer of sacred feminine traditions. This is her third book. She has devoted her life to studying and sharing the stories and wisdom of the lost feminine traditions. Seren ran a global school devoted to feminine spiritual traditions, curating its highlights into a series of audio books, titled Womb Mystery School, featuring mystic conversations, teaching transmissions, meditations, and ceremonies. The series is scheduled to be released this year. Seren lives in a remote mountain hideaway in Appalachia with her young daughter and husband. Her website is www.serenbertrand.com. Kate Monkman specializes in Celtic and faerie art. She lives in the United Kingdom and authored a children's book. Her website is www.freerangefaeries.co.uk.
Spirit Weaver: Wisdom Teachings from the Feminine Path of Magic on Amazon
**
About the Author:
Lynn Woike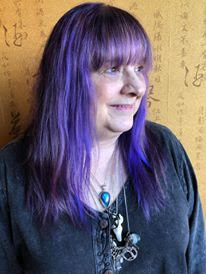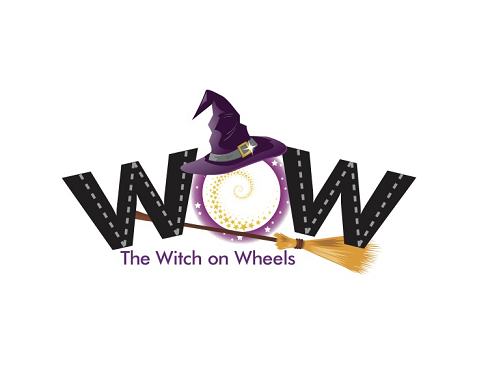 All my life I have known magic was real. As a child, I played with the fae, established relationships with trees and "just knew things." In my maiden years I discovered witchcraft and dabbled in the black-candles-and-cemeteries-at-midnight-on-a-fullmoon magick just enough to realize I did not understand its power. I went on to explore many practices including Zen, astrology, color therapy, native traditions, tarot, herbs, candle magic, gems, and, as I moved into my mother years, Buddhism, the Kabbalah and Reiki. The first man I dated after my divorce was a witch who reintroduced me to the Craft, this time by way of the Goddess. For 11 years I was in a coven, but with retirement, I have returned to an eclectic solitary practice. When accepting the mantle of crone, I pledged to serve and teach. This is what I do from my skoolie – a 30-year-old school bus converted into a tiny house on wheels that I am driving around the country, following 72-degree weather, emerging myself into nature, and sharing magic with those I meet. Find me at thewitchonwheels.com, Facebook and Instagram.