Book Review – The Path of Elemental Witchcraft: A Word Woman's Book of Shadows by Salicrow
Book

R

eview
T

he Path of Elemental Witchcraft
A Word Woman's Book of Shadows
by Salicrow
Publisher:

Destiny Books
576

P

ages
P

ublished: May 31, 2022
Salicrow shares her personal experiences in "The Path of Elemental Witchcraft: A Word Woman's Book of Shadows" as a way of teaching readers how to engage with earth, air, fire and water. For each element she offers a variety of techniques, spells, and rituals for communication, divination, and healing. Other workings include enchantment, protection, geomancy, and transformation – all with five or more lessons to help develop skills that form sacred, personal relationships with the natural world.
This guide reads like the author's own Book of Shadows, detailing wisdom she's learned during her lifetime of magickal practice. Written in first person, the majority of pages recount autobiographical anecdotes, making it much-loved by her fans, earning a rating of 4.8 out of five stars on Amazon. I, however, grew tired of the fantastical "I-me-my" stories that I thought made the book more of a memoir than a handbook for those wishing to become elemental witches.
If you can read beyond Salicrow's many personal accounts, "The Path of Elemental Witchcraft" can be used as a resource, gathering a large collection of comprehensive instructions for connecting with the magick of the four elements into one manuscript.
Water witches, for example, will be instructed in how to engage undines, scry, infuse food with healing energy, and use fairy glamour. Earth witches are shown how to work with the spirit of place, communicate with trees, read bones, and dowse. Weather sensing, astral navigation, smudging, and toning are among the techniques for witches working with Air. For the Fire witch, Salicrow examines campfire divination, burning bridges and cutting cords, dragons, and sex magick.
The book can be read from cover to cover, or opened to the practical magick desired. The index in the back will help find topics of interest.
Salicrow is a witch, Druid, and natural psychic medium who weaves the traditions of her Irish Traveler and Blackfoot heritage with modern magical techniques. With more than 30 years of professional experience in the psychic arts as a spirit channel and seer, she offers readings for individual groups and teaches workshops throughout the United States and internationally. She lives with her husband in the Northeast Kingdom of Vermont.
**
About the Author:
Lynn Woike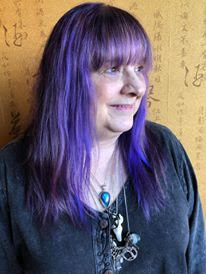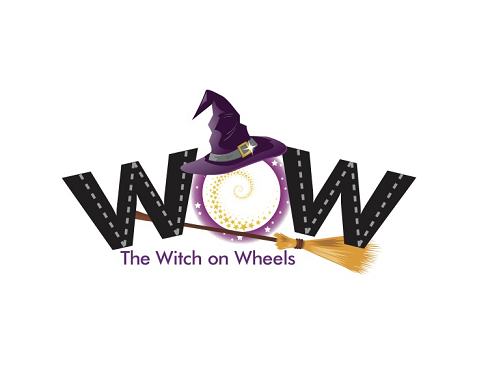 All my life I have known magic was real. As a child, I played with the fae, established relationships with trees and "just knew things." In my maiden years I discovered witchcraft and dabbled in the black-candles-and-cemeteries-at-midnight-on-a-fullmoon magick just enough to realize I did not understand its power. I went on to explore many practices including Zen, astrology, color therapy, native traditions, tarot, herbs, candle magic, gems, and, as I moved into my mother years, Buddhism, the Kabbalah and Reiki. The first man I dated after my divorce was a witch who reintroduced me to the Craft, this time by way of the Goddess. For 11 years I was in a coven, but with retirement, I have returned to an eclectic solitary practice. When accepting the mantle of crone, I pledged to serve and teach. This is what I do from my skoolie – a 30-year-old school bus converted into a tiny house on wheels that I am driving around the country, following 72-degree weather, emerging myself into nature, and sharing magic with those I meet. Find me at thewitchonwheels.com, Facebook and Instagram.