Book Review – Revolutionary Witchcraft: A Guide To Magical Activism by Sarah Lyons
Book

R

eview
Revolutionary Witchcraft: A Guide To Magical Activism
by Sarah Lyons
158

Pages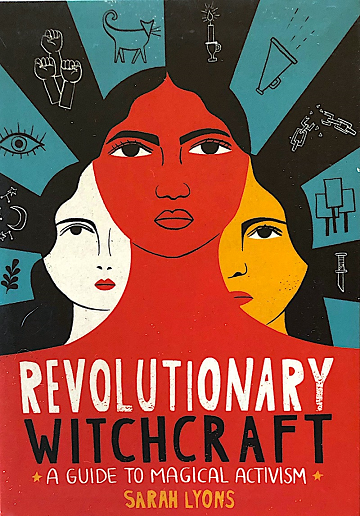 "This is a book about magic, politics, and how we can change the world when we blend the two together," activist and practicing witch Sarah Lyons writes in the introduction to her book, "Revolutionary Witchcraft: A Guide To Magical Activism."
What many refer to as energy, prana or the Force, Lyons likes to call power, noting "politics is about power."
Magic has always been used to channel the power of desperation, pain and rage by people with no other means to achieve justice. And because "[w]itches get their power from a connection with the land," they are particularly suited "to take on the problems we face in the world right now," she writes.
The first chapter introduces ancestor work to strengthen an individual's magic while chapter two discusses the problems that arose as people began to feel separate from the natural world and its magic. The 2016 election served as a wake up call as America was confronted with its shadow self that, Lyons wrote, will "haunt you until you confront it and incorporate its lessons into your life."
With the old world dying and a new one coming to life, it's a time of revolution – and magic – in the face of all the isms (racism, sexism, capitalism, etc.). "A target is always a person, never an institution or system," she states, and tactics are the method for demanding and creating change.
One example she gives is: "Voting is a tactic, not a strategy. Voting is lighting a candle, not doing candle magic. Voting is reciting words, not doing a spell. You must put the correct meaning on it and connect voting to a larger narrative to be effective."
Dreaming a different world and the activism to get there is the only way out of our present situation, Lyons states. She then presents a blueprint to do just that by practicing politically-motivated magic with such tools as sigils, soul flight, power mapping and protests for social justice, environmental activism and racial reimagining.
"The earth is under attack … as witches we must speak the words the dying earth cannot," she said. Her handbook gives those ready for the magical uprising some witchcraft history, an outline for approaching problems, spells to customize and other tools to manifest a dream.
About the Book's Author
Sarah Lyons is a writer, activist, occultist and witch. She has practiced witchcraft for more than ten years, and her work and writing has appeared in a variety of publications. She is an active member of the Democratic Socialists of America, serving on the New York City chapter's Ecosocialist Working Group. Visit her on her website at sarahlyons.org.
***
About the Author:
Lynn Woike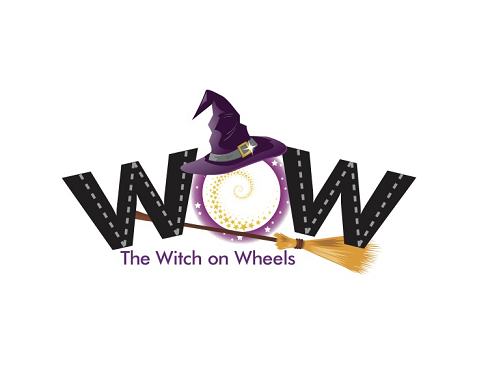 All my life I have known magic was real. As a child, I played with the fae, established relationships with trees and "just knew things." In my maiden years I discovered witchcraft and dabbled in the black-candles-and-cemeteries-at-midnight-on-a-fullmoon magick just enough to realize I did not understand its power. I went on to explore many practices including Zen, astrology, color therapy, native traditions, tarot, herbs, candle magic, gems, and, as I moved into my mother years, Buddhism, the Kabbalah and Reiki. The first man I dated after my divorce was a witch who reintroduced me to the Craft, this time by way of the Goddess. For 11 years I was in a coven, but with retirement, I have returned to an eclectic solitary practice. When accepting the mantle of crone, I pledged to serve and teach. This is what I do from my skoolie – a 30-year-old school bus converted into a tiny house on wheels that I am driving around the country, following 72-degree weather, emerging myself into nature, and sharing magic with those I meet. Find me at thewitchonwheels.com, Facebook and Instagram.