Oracle Deck Review – Sacred Geometry of Relationships Deck by LON
Oracle Deck Review
Sacred Geometry of Relationships Deck
by LON
The Sacred Geometry of Relationships Oracle is an Oracle deck created by Nautilus Award-winning quantum artist and author LON, and published in 2019 by Beyond Words, 8427 N.E. Cornell Road, Suite 500, Hillsboro, Oregon. LON was born and raised in Holland, attended art school there, and worked in advertising and graphic arts. She discovered crop circles in the early 1990's and was inspired to begin a 20+ year journey that combined the study of sacred geometry and her creative and artistic abilities, culminating in this Oracle deck.
The Oracle comes in a nice sturdy cardboard box just over 4¾" x 6½" with a glossy color card image on the front and a bit of information about the Oracle on the back. Inside the box are the 44 vibrantly-colored cards 3¾" x 5½" cards that make up this deck, and the companion guidebook describing the inspirations and meanings of the cards.
These cards are truly beautiful. I love jewel-toned images and their vibrant and alive colors, and this Oracle deck offers 44 powerful jewel-toned mandalas, each specifically created to activate energies and frequencies within our lives that are connected to our relationships. At the top of each card is a card number, the name of the energy or frequency, a large 3½" x 3½" color mandala, and a brief description of what the mandala was created to activate. The image on the card back is a beautiful glossy blue with a mandala of the Flower of Life. The cards are sturdy and large, but thanks to the nicely-slippery glossy surface, they shuffle quite easily.
The companion guidebook is just smaller than box (so everything fits neatly inside) and contains 149 pages printed on white paper with an easy-to-read black font, bound in a sturdy glossy softcover with the same image as the box cover on the front, and a bio of LON on the back. The companion book begins with an introduction written by the artist that tells of Change, Consciousness, and Relationship, and how the use of sacred geometry and the mandala images as well as meditation can assist in shifting the collective consciousness. Also included in the Intro are instructions for preparing your deck for use, as well as some simple spread layouts and instructions for interpreting the cards, and a reminder that the Oracle is meant as a meditation tool as well as a divination tool.
Next is 140 pages of powerful and insightful card descriptions. For each card there is the card number, the card name, a black and white image of the mandala, an Affirmation, a description of that Affirmation and why it is included, an Image Description that gives the meanings of the colors, shapes and grids that make up the mandala, a description of how the card affects and is connected to relationships of all kinds, and Food For Thought that offers questions to be asked as the mandala activates energies and forces within us. The guidebook finishes with an Appendix that offers some definitions as they are used with this Oracle, and some basic numerology, symbology, and color meanings.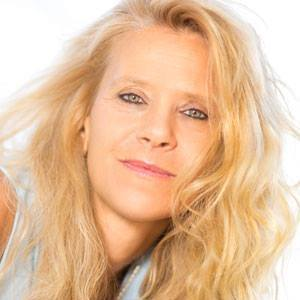 LON calls the beautiful mandalas "Activations," and describes them aptly as "visual metaphors that move us beyond the physical plane." Combined with the powerful and effective card meanings and insights, this Oracle is a great meditation tool, allowing a deeper look at Self. The Sacred Geometry of Relationships Oracle not only assists us to comprehend our relationships with the outer world and the people, things and situations found there, but also encourages us to shed light on who we are in this moment, what ties and relationships are affecting us and how to work within them more effectively, and how we can work to create the best and highest expression of what we discover about ourselves.
No Tarot or divination experience is needed in order to work with and benefit from the sumptuous and vibrant mandalas and the insightful knowledge and information presented by the Sacred Geometry of Relationships Oracle and guidebook. If you have a meditation practice and desire to go deeper, or are interested in beginning a meditation practice, this deck is a valuable tool and I highly recommend it. If you love this Oracle, LON has another deck called The Sacred Geometry Activations Oracle, which focuses on activating the analytical mind.
***
About the Author: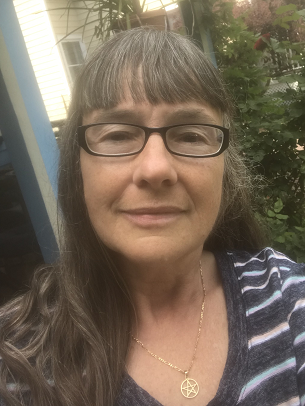 Raushanna is a lifetime resident of New Jersey. As well as a professional Tarot Reader and Teacher, she is a practicing Wiccan (Third Degree, Sacred Mists Coven), a Usui Reiki Master/Teacher, a certified Vedic Thai-Yoga Massage Bodyworker, a 500-hr RYT Yoga Teacher specializing in chair assisted Yoga for movement disorders, and a Middle Eastern dance performer, choreographer and teacher.  Raushanna bought her first Tarot deck in 2005, and was instantly captivated by the images on the cards and the vast, deep and textured messages to be gleaned from their symbols. She loves reading about, writing about, and talking about the Tarot, and anything occult, mystical, or spiritual, as well as anything connected to the human subtle body. She has published a book, "The Emerald Tablet: My 24-Day Journal to Understanding," and is currently working on a book about the Tarot, pathworking and the Tree of Life. Raushanna documents her experiences and her daily card throws in her blog, DancingSparkles.blogspot.com, which has been in existence since 2009. She and her husband, her son and step son, and her numerous friends and large extended family can often be found on the beaches, bike paths and hiking trails of the Cape May, NJ area.