Card Deck Review – The Spells Deck: 78 Charms, Remedies, and Rituals for the Modern Mystic by Cat Cabral, Illustrated by Kim Knoll
Card Deck Review
The Spells Deck: 78 Charms, Remedies, and Rituals for the Modern Mystic
by Cat Cabral,
Illustrated by Kim Knoll
Combining an oracle deck and a book of spells is this box of 78 cards divided into eight categories and offering wisdom, rituals and remedies intended to be "a witch's divination tool and an all-levels guide to rituals, spells, and recipes for magical occasions and intentions."
The deck can be used to carry out a specific intention, such as seeking inspiration or deflecting negativity, by selecting an appropriate card for that purpose. It can also provide daily direction or inspiration by choosing a card at random.
Categories – each with its own shimmering artwork on the back side – include Witch's Tools, Abundance and Good Fortune, Intuitive Awareness and the Language of Magic. Most have 10 cards.
Chosen at random, the Rites of Purification and Renewal cards present a hearth blessing, a rite for calling on Chiron, a recipe for making a healing balm and an ancient Egyptian incense, a new moon spell to bring clarity, a meditation to Artemis, a ritual bath to remove obstacles, a bag of protection talismans, a grounding foot scrub, a restorative ritual and instructions for making a witch bottle.
Other cards offer a way to call the quarters and work with various gods and goddesses; there are descriptions of familiars and information about Wiccan symbols. Many were simple and easy while a few called for ingredients I did not have on hand. Nothing raised red danger flags.
After shuffling the deck, I asked for guidance, pulled a card and found myself doing a classic seven-day love spell. (I'll let you know the results.)
While it is good for introducing individuals to the Craft, I can also see myself turning to these cards for inspiration, and when crafting spells and rituals
A small booklet gives a bit of basic Wiccan information. The card stock is sturdy, matte and creamy, the information understandable, and the box is sturdy. Just having been published when this review was written, Amazon showed three verified users had given the deck five out of five stars.
About the Deck's Author
Cat Cabral has been practicing magic for 20 years. She lives in New York City. You can learn more about her on her website catcabral.com.
***
About the Author:
Lynn Woike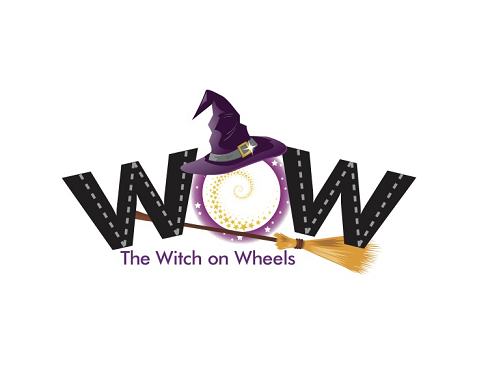 All my life I have known magic was real. As a child, I played with the fae, established relationships with trees and "just knew things." In my maiden years I discovered witchcraft and dabbled in the black-candles-and-cemeteries-at-midnight-on-a-fullmoon magick just enough to realize I did not understand its power. I went on to explore many practices including Zen, astrology, color therapy, native traditions, tarot, herbs, candle magic, gems, and, as I moved into my mother years, Buddhism, the Kabbalah and Reiki. The first man I dated after my divorce was a witch who reintroduced me to the Craft, this time by way of the Goddess. For 11 years I was in a coven, but with retirement, I have returned to an eclectic solitary practice. When accepting the mantle of crone, I pledged to serve and teach. This is what I do from my skoolie – a 30-year-old school bus converted into a tiny house on wheels that I am driving around the country, following 72-degree weather, emerging myself into nature, and sharing magic with those I meet. Find me at thewitchonwheels.com, Facebook and Instagram.