Una Spirit Medicine Bundle
"Dream Guidance" was the theme of the Una Spirit Medicine Bundle sent to customers in September. Its contents were selected to increase awareness of the gifts dream journeys offer.
"This is a topic very dear to my heart," said Alicia Franzen of Heart Path Creations. "I have always felt that no matter how much one doesn't remember dreaming, we are all dreaming every night. … We don't exercise this awareness enough. We are deeply connecting to the Spirit world through dreams. Dreams are a sacred time of coming back to our truth."
Dreams don't happen to us, we actively engage with them in amazing ways, Franzen said, explaining, "Bear is the keeper of dream time, and stores the dreams until the dreamer wakes up to them. His presence brings comfort and strength for anyone who journeys with him by their side." Access to the Spirit realms is possible during sleep as a passageway opens. Call on bear for guidance with this drawing by ____________.
This Dream Seer sachet is a medicine tool to be placed beneath your pillow during sleep – stitched with the intention to bring with you on your nightly journeys. Within the magical little moon is some lulling lavender and a raw celestite crystal.
Celestite means heavenly. It's like a cosmic lullaby – soothing and calming, and the bringer of sweet dreams. The dreamy sky blue crystal provides a connection to heavenly beings and guardians and is amazing for enhancing psychic senses.

The wooden bead is anointed in frankincense. "In Egypt, frankincense was utilized by the Spirit to move freely from the body during ceremonies," Franzen stated on the back of an altar card enclosed in the box.
An amethyst pyramid amulet is the highlight of the box. The shape and the crystal were both chosen to focus power.
Amethyst is associated with the third eye and the third eye is related to dreams. In choosing the necklace, Franzen envisioned wearing it daily to activate the third eye and dream journeys.
A crystal is included each month. In this box was a double terminated lapis lazuli, a blue rock containing lazurite, calcite and pyrite. Prized for thousands of years, its higher frequencies can help activate the pineal gland, which is considered the seat of the soul. It arrives in a hand-laced leather pouch adorned with crystal beads and a feather.
"Dreams were my first spiritual path. I have dreams at times that warn me, in detail, of things to come. And even still, I don't always listen! It is a hard thing to fully grasp, the power of dreams. I invite you to explore the profound, very real spiritual method of dream journeying and all the gifts that come with," Alicia Franzen wrote.
Other medicine Bundles – many still available – include themes of "Speak Your Truth," "Forgiveness and Letting Go," and "Aligning with Positivity." Each sells for $32. Pouches, Medicine Bgs and individual items are also sold at unaspirit.com.
The collections are coordinated and there is an attention to detail. With shipping and handling included, there is a value to purchasing the bundle.
But cost is not the primary consideration.
"Una Spirit is driven by the magic of medicine," Franzen said.
She is a seasoned Medicine Bag maker, empath, intuit and clairvoyant, and lovingly conjures up, cuts, stitches, laces and adorns each piece with intention. Creating the sacred containers is an important part of her spiritual practice and her offering to the world.
"They are made with your spiritual journey always at heart," she said.
This fall, Franzen was happy to announced that Una Spirit now donates 8% of profits to Thorn, an organization dedicated to ending child sex trafficking and the sexual exploitation of children.
"Protecting children has been a passion of mine from my early years of life. Being an empath, I feel things deeply. I imagine myself in the lives of these children and my heart very nearly breaks. We are the sacred guardians. Children come to this planet from Spirit with such a great capacity to heal the world. It is our divine duty to protect them.
"We were all once children. When I look at a child, I see myself. The child I once was, who was in need of guardians, protectors. Thankfully, I have found my way through the pain I endured. A part of our vision is to create healing medicine bags/bundles for child survivors of trafficking. This part of our cause is in the works."
For more information, visit:

Their Shop at unaspirit.com
Their Facebook
Their Instagram
***
About the Author:
Lynn Woike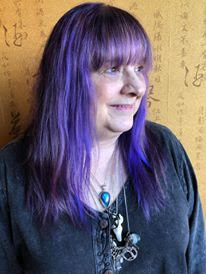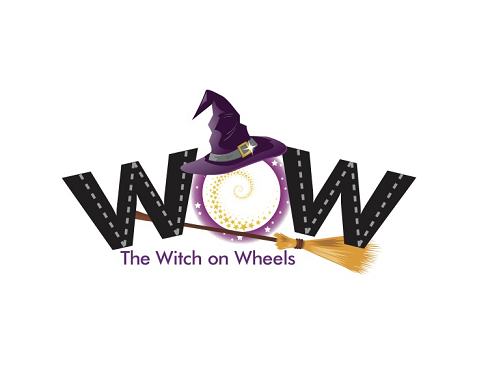 All my life I have known magic was real. As a child, I played with the fae, established relationships with trees and "just knew things." In my maiden years I discovered witchcraft and dabbled in the black-candles-and-cemeteries-at-midnight-on-a-fullmoon magick just enough to realize I did not understand its power. I went on to explore many practices including Zen, astrology, color therapy, native traditions, tarot, herbs, candle magic, gems, and, as I moved into my mother years, Buddhism, the Kabbalah and Reiki. The first man I dated after my divorce was a witch who reintroduced me to the Craft, this time by way of the Goddess. For 11 years I was in a coven, but with retirement, I have returned to an eclectic solitary practice. When accepting the mantle of crone, I pledged to serve and teach. This is what I do from my skoolie – a 30-year-old school bus converted into a tiny house on wheels that I am driving around the country, following 72-degree weather, emerging myself into nature, and sharing magic with those I meet. Find me at thewitchonwheels.com, Facebook and Instagram.