Book Review – Backwoods Witchcraft: Conjure & Folk Magic from Appalachia by Jake Richards
Book Review




Backwoods Witchcraft




Conjure & Folk Magic from Appalachia




by Jake Richards


211 Pages
"It's just what the old folks did," author Jake Richards wrote in his book, "Backwoods Witchcraft: Conjure & Folk Magic from Appalachia." He explains, "The old-timers have always been superstitious when it comes to ghosts, lightening, death, witches, and curses. Basically, everything that could threaten their livelihood. … These remedies and charms are tradition, and you aren't supposed to question them. No one does."
Richards grew up in the valleys below Buffalo and Roan Mountain in East Tennessee. His family was mostly farmers in Virginia, Tennessee and North Carolina – some going back three hundred years. Most of his childhood was spent at his great-grandmother's on the side of Big Ridge Mountain near Devil's Nest in North Carolina.
"My family always spoke of the old wives' tales and folk remedies; who could cure what or what to do if this or that happened. They were mountain people to the bone: hunters, farmers, blacksmiths, faith healers, preachers, and root diggers," he wrote.
Their practices were connected to the land and the traditions of those who lived there for generations. Superstition fueled what's been called hill folks hoodoo, granny magic and mountain conjure – now known as Appalachian conjure or Appalachian folk magic. It's a way of life, and it is very much connected to the Bible.
Most of this hill magic has been lost to poverty and time. The elders are passing or losing their memories while the youth are walking around with gifts they may not know they possess. With this book, Richards – as the only active yarb doctor on either side of his family – is trying the keep the roots of this magic alive by sharing what he's learned from relatives and other mountain workers.
"The roots to them are true and worn, with add-ons here and there from my own learning and my own making that I have found to work," he said of "piecing together the lost works and ways that were once practiced abundantly practiced on this red clay earth while bringing them into today's mind."
It could be hanging yarrow at the head of a crib and an iron nail driven into the post to protect a young child from being taken by the little folk, or binding a piece of dogwood root to a cross with red thread and hang in the living room for protection. Done as they always have been, with variations based on time, location and family.
One thing, though, that is common throughout Appalachia is using the Bible as a template for spells. For example, Ezekiel 16:6 is used to stop bleeding, and Proverbs 8:18-21 is used for prosperity work, while John 6:50 is recited while baking bread.
The Christian influence and belief that all power comes from God are not indications that no harm is done. The Wiccan Rule of Three and the notion of karma are not part of Appalachian folk magic. An eye for an eye is more common, yet Richards writes, "Any kind of curse or retaliation must be justified, and the punishment must fit the crime."
The book is full of stories from the mountains – thought to be the second-oldest range in the world – and what grows from its soil. The region is a melting pot of European, African and Native American traditions. These include keeping unwanted spirits at bay with basil and keeping a jar of found money by the door to insure in an inpouring of more.
The book covers establishing a relationship with ancestors, guidelines for planting, omens, healing, signs from the spirit world, divination, protection and recipes and remedies. Readers will learn to charm the fire, stir water to tell fortunes and to "jab those who do us wrong" as Richards shares tried-and-true formulas in the hopes of preserving them.
About the Author Jake Richards
Known by some folks as Old Buck or Kudzu, Jake Richards has practiced folk magic for almost a decade. He teaches classes on folk healing, ancestor veneration, and divination. He writes about these topics on his blog, Holy Stones and Iron Bones, and owns Little Chicago Conjure, a supplier of Appalachian folk magic supplies and ingredients in Jonesborough, Tennessee.
***
About the Author:
Lynn Woike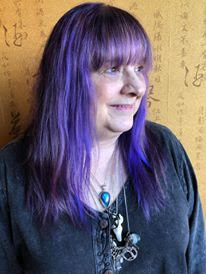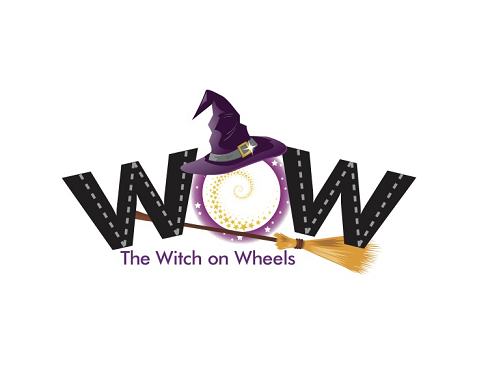 All my life I have known magic was real. As a child, I played with the fae, established relationships with trees and "just knew things." In my maiden years I discovered witchcraft and dabbled in the black-candles-and-cemeteries-at-midnight-on-a-fullmoon magick just enough to realize I did not understand its power. I went on to explore many practices including Zen, astrology, color therapy, native traditions, tarot, herbs, candle magic, gems, and, as I moved into my mother years, Buddhism, the Kabbalah and Reiki. The first man I dated after my divorce was a witch who reintroduced me to the Craft, this time by way of the Goddess. For 11 years I was in a coven, but with retirement, I have returned to an eclectic solitary practice. When accepting the mantle of crone, I pledged to serve and teach. This is what I do from my skoolie – a 30-year-old school bus converted into a tiny house on wheels that I am driving around the country, following 72-degree weather, emerging myself into nature, and sharing magic with those I meet. Find me at thewitchonwheels.com, Facebook and Instagram.