Book Review – The Witch's Herbal Apothecary: Rituals & Recipes for a Year of Earth Magick and Sacred Medicine Making by Marysia Miernowska
Book

R

eview
The Witch's Herbal Apothecary
Rituals & Recipes for a Year of Earth
Magick and Sacred Medicine Making
b

y Marysia Miernowsk

a
2

24

Pages
If you want to learn to love the land and feel Earth love you back, "The Witch's Herbal Apothecary: Rituals & Recipes for a Year of Earth Magick and Sacred Medicine Making" is a must read. It doesn't take long to realize Marysia Miernowska regards Earth as Lover and nature as the Beloved, and that everything is sacred.
In a gentle, wise manner, she offers practices, rituals and recipes to ride the regenerative currents of nature following the Wheel of the Year, starting with spring, to deepen connections to the Earth, Spirit and self.
From the first page I was swept up in a loving embrace and held in a state of grace. There was "how to pray" by Sage Maurer, founder of the Gaia School of Healing, in the forward on page 7 followed by the introduction, "The Great Re-Membering" on page 9. Each was manna for my spirit, nourishing my soul. I found myself savoring every word, sensing they would reveal light, truth and healing power
Miernowska, in this her first book, weaves together threads of old stories "from deep listening into silence, from plant and human teachers, from the wind, the night, the stars, wild water, heartbreak, death, renewal, ecstasy, hope" and her own unfolding woven into the Great Mystery.
Chapter One begins with these words:
How far back to you remember? How have you journeyed to re-member your Self?
Life on this planet has been evolving and transforming itself since the beginning of time as we know it. It is not poetry, but science when I say this: We are descendants of fish that crawled out of the ocean. We breathe air exhaled from trees whose leave are made of starlight. We have oxygen thanks to the primordial kelps that created this biosphere. The mushrooms we eat come from space; they strengthen both the communication networks in our brains as well as between the plants and the soil. We have stardust in our bones. Our veins echo the patterns of rivers, branches, and root systems. The moon moves the blood in women's wombs to the same rhythm as the tides of the oceans.
We are not a part of Nature. We are Nature.
The book then goes on to inform readers how to communicate with plants and then build on that in magickal ways. Methods for casting a circle, creating sacred space, and connecting with Earth power are all presented. There are instructions such as steps to spiritually harvest plants and preparing a home apothecary. Guides for each season serve anyone seeking to foster a more sacred, powerful and healing union with Gaia as she changes throughout the year.
In a 2019 interview with "heavy nettle," Miernowska called plants "my family, friends, teachers and guides." She went on to say, "The various rituals in my life have a common thread of weaving me into the body and consciousness of the Earth. Whether it is a simple ritual of drinking infusions of wild weeds on a regular basis, or the more elaborate celebrations of the cycles of the Great Wheel, they all expand my being so I can draw upon the wisdom, energy, remembering, and guidance of Gaia."
Miernowska explains the currents of nature, and offers ways to weave yourself back into this web of life from which most of us have been disconnected. One of the first is to meditate with an herbal infusion to get to get to know a plant, its wisdom, and come to an understanding of how you wish to experience each other. The process helps form an empowered relationship with nature, learning of the great healing medicine it offers. In the book, she also discusses the value of weaving your wild heart and prayers from harvest to bottle to make the medicine more potent.
Book chapters are arranged by season. Each is a magick portal to the literal and spiritual gifts offered by the Earth during that period. Chapters contain plant profiles plus correspondences, rituals, reflections on the element, a description of the season's archetype, earth medicine, journal prompts and recipes for elixirs, extracts and tinctures that heal our broken relationship with the Earth.
The Wheel of the Year shows the magick from rebirth and awakening in spring, to ripening and thriving in summer, harvesting and composting in fall, and rest and release in winter. Each is presented with reverence, love, gratitude and awe. This book will "let us reclaim our inner knowing and step into our birthright as creators of magick, as Witches, as children of the Earth and allies of the Great Mother."
About Author Marysia Miernowska
Marysia Miernowska is an herbalist, witch, biodynamic gardener and Plant Spirit Medicine Practitioner rooted in the Wise Woman Tradition of Healing. She is the director of the California branch of The Gaia School of Healing and Earth Education where she holds ceremony; and teaches herbal medicine, plant shamanism, regenerative farming practices and Earth magick. The owner of Wild Love Apothecary, Miernowska was named one of the "top 15 witches" on Instagram. Connect with her at @marysia_miernowska.
***
About the Author:
Lynn Woike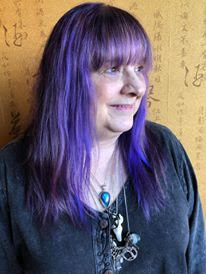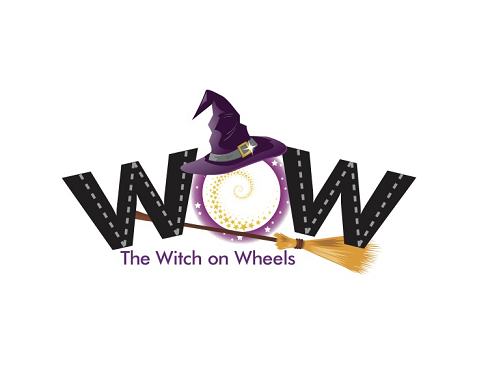 All my life I have known magic was real. As a child, I played with the fae, established relationships with trees and "just knew things." In my maiden years I discovered witchcraft and dabbled in the black-candles-and-cemeteries-at-midnight-on-a-fullmoon magick just enough to realize I did not understand its power. I went on to explore many practices including Zen, astrology, color therapy, native traditions, tarot, herbs, candle magic, gems, and, as I moved into my mother years, Buddhism, the Kabbalah and Reiki. The first man I dated after my divorce was a witch who reintroduced me to the Craft, this time by way of the Goddess. For 11 years I was in a coven, but with retirement, I have returned to an eclectic solitary practice. When accepting the mantle of crone, I pledged to serve and teach. This is what I do from my skoolie – a 30-year-old school bus converted into a tiny house on wheels that I am driving around the country, following 72-degree weather, emerging myself into nature, and sharing magic with those I meet. Find me at thewitchonwheels.com, Facebook and Instagram.