Book Review – The Junior Witch's Handbook: A Kid's Guide to White Magic, Spells and Rituals by Nikki Van De Car
Book

R

eview
The Junior Witch's Handbook
A Kid's Guide to White Magic, Spells and Rituals
by

Nikki Van De Car
98 Pages
I would give anyone ages eight to twelve interested in learning about magic and witchcraft, and desiring to become more empowered in common life situations a copy of "The Junior Witch's Handbook: A Kid's Guide to White Magic, Spells and Rituals."
In it, three major areas of a young witch's life are addressed: friendship, personal fulfillment, and family. Each section includes simple spells, rituals, activities and meditations to heal and empower.
For example, a healing spell to let go of hurt feelings is offered in the friendship chapter. So is a ritual to support friendship by sitting in a circle with your friends, hands on the earth touching the fingers of the friend on either side and breathing together.
The fulfillment section helps build "inner strength to manage the inevitable ups and downs, the course to trying something new, as well and the creativity and insight to figure out what truly makes you happy." Sigils, gris-gris, and a magic balm are introduced here. A crystal grid to make the night before a test, a spell for courage and the suggestion to make your own oracle deck are all empowering.
The family chapter explains turning an object into a guardian for your home, a home cleansing spell, a brief introduction to familiars, and ways a family might celebrate each sabbat.
Information about crystals, chakras, the elements and herbs is also presented. A glossary and a table of correspondences are helpful.
There were only two spells I would not have included because I saw them as infringing on someone's freewill, however well intentioned.
It's worth noting that this book is clearly written for girls. The information provided applies to all, and if you are able to overlook the illustrations and gender-specific words, just about all the spells and rituals could easily be tweaked for boys. A friend who began exploring the Craft at age eight said he would have liked to have had this book back then.
About Author Nikki Van De Car
Nikki Van De Car is a woman in search of magic – found walking in the woods, in knitting, spinning and other thread-magic, in dancing in the rain or in laughing with those she loves. She loves the idea of returning to the old ways, working with our hands and finding peace, joy and comfort in creativity and intuition.She is the author of five books on crafting and magic, as well as a freelance book editor. She can be found online at nikkivandecar.com, or come visit her on Instagram at @nikkivandecar.
Nikki lives in Hawaii with her family.
***
About the Author:
Lynn Woike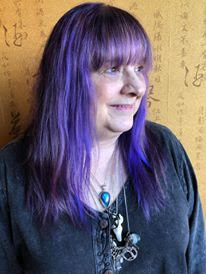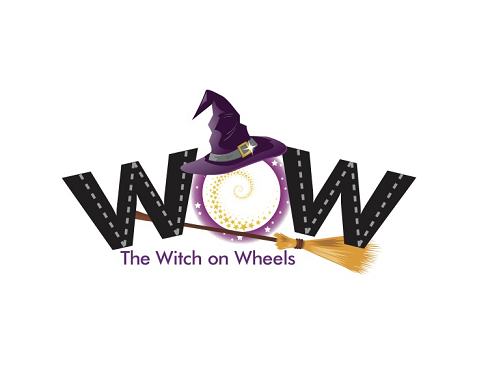 All my life I have known magic was real. As a child, I played with the fae, established relationships with trees and "just knew things." In my maiden years I discovered witchcraft and dabbled in the black-candles-and-cemeteries-at-midnight-on-a-fullmoon magick just enough to realize I did not understand its power. I went on to explore many practices including Zen, astrology, color therapy, native traditions, tarot, herbs, candle magic, gems, and, as I moved into my mother years, Buddhism, the Kabbalah and Reiki. The first man I dated after my divorce was a witch who reintroduced me to the Craft, this time by way of the Goddess. For 11 years I was in a coven, but with retirement, I have returned to an eclectic solitary practice. When accepting the mantle of crone, I pledged to serve and teach. This is what I do from my skoolie – a 30-year-old school bus converted into a tiny house on wheels that I am driving around the country, following 72-degree weather, emerging myself into nature, and sharing magic with those I meet. Find me at thewitchonwheels.com, Facebook and Instagram.