Book Review – 10-Minute Moon Rituals: Easy Tips for Working with Each Astrological Sign to Develop Your True, Lunar Nature by Simone Butler
Book

R

eview
10-Minute Moon Rituals
Easy Tips for Working with
Each Astrological Sign to Develop
Your True, Lunar Nature
by

Simone Butler
208

Pages
"10-Minute Moon Rituals" has two parts. The first is an introduction to the eight monthly phases of the moon and the characteristics of each. This link to author Simone Butler's site http://astroalchemy.com/your-moon-power/ will determine your moon sign at birth so you can read up on your emotional nature, needs, wisdom from previous lives, and what can trip you up. Other sites, including this one, https://www.astrocal.co.uk/find-out-your-moon-phase/ will give you the phase of the moon.
I was born under a waning gibbous moon. According to Simone, that means I'm "a gifted communicator, eager to tell [my] truth and engage in spirited discussions. The lure of the outer world and its trappings is starting to wane …," which is true. I could benefit from cultivating detachment and finding a message to share. The description goes on to say, "You are a born teacher; the world needs to hear your voice."
My sister was born on my birthday, two years later. Hers was a waxing gibbous moon, described as "enormously creative and growth oriented," using her "analytical mind to plot a course of action" before she decides. In addition, the book states she sticks with people and causes for whom she is passionate. That, too, is a fair description.
The second part of the book is a series of new and full moon rituals rituals, and exercises anyone can do based on what sign the moon is in at the time. Ten-minute journal prompts are also included. Based on the sign the moon was in when you were born shows your needs and emotional nature. It also reveals the wisdom you've accumulated in previous lives—and where you can get stuck. "Doing ritual on the day the Moon is in your Moon sign generates extra-powerful magic," Simone states.
She goes into detail about each moon sign, describing its lunar superpower, shadow side, karmic path, and sexual nature, plus four paragraphs about the moon's characteristics. For instance, she says, "Of all the Moon signs, Aries Moons know their own minds and are self-directed. Being told what to do does not please you. You've no doubt had your share of run-ins with authority. But your independent streak can also prompt you to become your own boss."
My moon is in Scorpio, and I found my lunar superpower to be dead on – imagination – but I connected to only two things about my shadow side: letting go and a desire for revenge – which I prefer to think of as seeking justice, or maybe willingly dishing out some much-deserved karma. My sexual nature, karmic path and moon characteristics were all eerily accurate.
This book can help readers understand and make the most of their moon sign and learn how to make the most of its powers as every two and a half days it moves into a new sign.
                                                           Superpower                                 Greatest Weakness
Aries                                          authenticity                                   impatience
Taurus                                       steadfast devotion                         overindulgence
Gemini                                      keen perception                            aloofness
Cancer                                      loyalty                                           taking things personally
Leo                                          creativity                                        pride & ego
Virgo                                       earthy sensuality                            finding fault
Libra                                       bringing opposing                          indecision
                                                 factions together
Scorpio                                   undying passion                            hiding feelings & needs
Sagittarius                             generous spirit                               preachiness
Capricorn                              determination                                 inflexibility
Aquarius                               open, friendly                                fearing emotional
                                                approach                                        involvement
Pisces                                    imagination                                   playing victim
Simone Butler has been a professional astrologer and Moon worshiper for more than thirty years. She has written many forecasts for Starscroll and www.Tarot.com. Based in San Diego, Simone does astrology consultations and blogs bimonthly at her website, www.astroalchemy.com. Her first book was "Astro Feng Shui: Making Magic in Your Home and Life." Her second is "Moon Power: Lunar Rituals for Connecting with Your Inner Goddess."

10-Minute Moon Rituals: Easy Tips for Working with Each Astrological Sign to Develop Your True, Lunar Nature on Amazon
***
About the Author:
Lynn Woike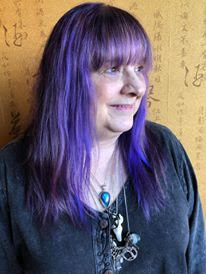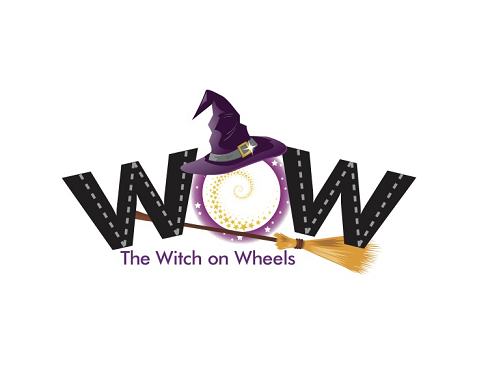 All my life I have known magic was real. As a child, I played with the fae, established relationships with trees and "just knew things." In my maiden years I discovered witchcraft and dabbled in the black-candles-and-cemeteries-at-midnight-on-a-fullmoon magick just enough to realize I did not understand its power. I went on to explore many practices including Zen, astrology, color therapy, native traditions, tarot, herbs, candle magic, gems, and, as I moved into my mother years, Buddhism, the Kabbalah and Reiki. The first man I dated after my divorce was a witch who reintroduced me to the Craft, this time by way of the Goddess. For 11 years I was in a coven, but with retirement, I have returned to an eclectic solitary practice. When accepting the mantle of crone, I pledged to serve and teach. This is what I do from my skoolie – a 30-year-old school bus converted into a tiny house on wheels that I am driving around the country, following 72-degree weather, emerging myself into nature, and sharing magic with those I meet. Find me at thewitchonwheels.com, Facebook and Instagram.