Witch & Popcorn The Original
Review of The Bad News Bears 2005 Version
Bright Blessings, Film Lovers!
I found another gem with magical lessons and this one is a remake of a beloved 1970's movie that can never be forgotten: The Bad News Bears.
Not for the easily offended, this one casts Billy Bob Thornton, and Greg Kinnear as sparring coaches, hellbent on proving to one another that THEY are the best little league baseball coach with the best players!
Here is a trailer.
While this is considered to have bombed at the box office, and critics have called it a replica of the 1979 version, saying that was disappointing. I have to disagree. I could not stop laughing, and sometimes just being entertaining is good enough, but the film does offer magical lessons as well.
Thornton plays as Morris Buttermaker, a drunk who failed at big league baseball, and is lassoed in to coaching a group of boys who literally cannot play baseball. At first, he's lazy, and allows the kids to fail, but the harsh words of Kinnear's character, Ray Bullock, combined with actually caring about these kids, makes Buttermaker literally get his act together, and he truly coaches the kids. It changes everybody's lives for the better.
None of the other coaches want to deal with these kids. Some don't speak English, some are weak waifs, some are from other countries and I guess the coaches are racist, some of their families disagree with sports, and a couple of the kids can't stop getting into fist fights. None of them can play ball worth a dang. Combine them with Buttermaker, the loser drunk, and you get a group of people who are together because nobody else cares about them, believes in them, or even wants to give them a chance.
During the season, Buttermaker reconnects with his twelve-year-old daughter, who he literally abandoned three years prior, and talks her into pitching for the team. Along comes a teenage rebel who decides to play to spite Bullock, and they both play so well, it inspires the team. Morale improves, and suddenly, the team of folks nobody thought could accomplish anything at all find themselves on the way to the championship game!
The magic of hard work, and trying, despite being told you can't accomplish anything pays off for this ragtag team.
Unfortunately the allure of success starts to get to the adults. Both Bullock and Buttermaker show their bad sides in the quest to win at any cost, and the kids suffer. Both teams are winning, but it's not worth the emotional toll, and the children are hurting.
Buttermaker sees how bad Bullock's behavior and treatment of kids are, and that is the a-ha moment he needs to open his eyes to the fact he's going down the same road Bullock is. He decides he does not want to be that person or treat those amazing kids that way.
In that instant, he starts putting the kids in the game who don't play as well. Everybody gets a turn. In the end, the Bears lose to Bullock's team, but realistically, they all won, because everybody was included, everybody was happy, and they know they are going to play again next year.
The coaches and teams initially think the goal is to win, and it's not. It's to have a good experience, play the game well, and look forward to continuing to do so. The goal is to forge relationships, and create memories. A trophy is nice. Winning is good, but not everybody can win, let alone every time. Everything else is more important.
To be included and to be accepted for who we are, flaws and all, is perhaps the very most valuable thing anybody can experience.
I would like to add that Buttermaker is a great fan of Hooters. He takes the kids out to Hooters, and the Hooters staff show up at games, and cheer for the kids. These girls are gorgeous, and dress, well…like they work at Hooters. They are nice girls though, and some people just don't like to be nice back. The girls don't care if people think they are better than they are. They are still kind and supportive of their friend Buttermaker, and the kids on his team.
The magical lessons are basically this:
Everybody deserves a chance, to be happy, and to be loved. The kids, Buttermaker, and the girls of Hooters are literally the outcasts of society, but they still bring a lot to the table and deserve to belong.

Set goals for yourself, and when you see you are working towards the wrong thing, don't be a stubborn jackass. Change course. Buttermaker decided to prove he and his kids were winners – at all costs. Well, he realized quickly some things are not worth it, and the goal of making the kids happy and to feel loved and accepted was what he realized he needed to focus on. The kids are shown they belong, they are good enough just as they are, and the game is for playing, and enjoyment. Excellence is doing the best WE can , not necessarily beating everybody else.
This is a great film all round, and the magic shines.
One thing I will mention I discovered while researching this- one of the stars of the film was badly injured last year. Here is an article, and the go fund me if you would like to donate. He was dropped by his insurance, and could use help with medical costs while he heals and does rehabilitation.
Here is the article:
https://www.tmz.com/2020/02/10/bad-news-bears-jeffrey-davies-takes-first-steps-motorcycle-accident/
And here is his gofund me. Please help if you can. Donate or share if possible.
https://www.gofundme.com/f/5erfx-medical
Happy Viewing, Blessed Be!
***
About the Author: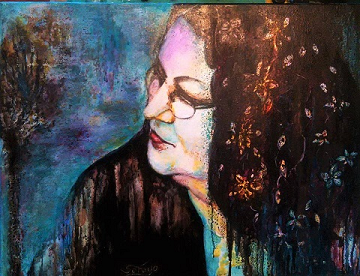 Saoirse is a practicing witch, and initiated Wiccan of an Eclectic Tradition.
A recovered Catholic, she was raised to believe in heaven and hell, that there is only one god, and only one way to believe. As she approached her late 20's, little things started to show her this was all wrong. She was most inspired by the saying "God is too big to fit into one religion" and after a heated exchange with the then associate pastor of the last Xtian church she attended, she finally realized she was in no way Xtian, and decided to move on to see where she could find her spiritual home.
Her homecoming to her Path was after many years of being called to The Old Ways and the Goddess, and happened in Phoenix, Arizona. She really did rise from her own ashes!
Upon returning to Ohio, she thought Chaos Magic was the answer, and soon discovered it was actually Wicca. She was blessed with a marvelous mentor, Lord Shadow, and started a Magical Discussion Group at local Metaphysical Shop Fly By Night. The group was later dubbed A Gathering of Paths. For a few years, this group met, discussed, did rituals, fellowship, and volunteering together, and even marched as a Pagan group with members of other groups at the local gay Pride Parade for eight years.
All the while, she continued studying with her mentor, and is still studying for Third Degree, making it to Second Degree thus far.
She is a gifted tarot reader, spellworker, teacher, and was even a resident Witch at a Westerville place dubbed The Parlor for a time.
Aside from her magical practice, she is a crocheter, beader, painter, and a good cook. She has been a clown and children's entertainer, a Nursing Home Activities Professional, a Cavern Tour Guide, a Retail Cashier, and a reader in local shops. Her college degree is a BA in English Writing. She tried her hand at both singing and playing bagpipes, and…well…let's just say her gifts lie elsewhere! She loves gardening, reading, antiques, time with friends and soul kin, and lots and lots of glorious color bedecking her small home!
On the encouragement of a loved one several years back, she searched for a publication to write for, and is right at home at PaganPagesOrg.
She is currently residing in Central Ohio with her husband, and furbabies.
Saoirse can be contacted at [email protected].