Book Review – The New Witch: Your Guide to Modern Witchcraft, Wicca, Spells, Potions, Magic, and More by Marie D. Jones
Book

Review
The New Witch
Your Guide to Modern Witchcraft,
Wicca, Spells, Potions, Magic, and More
by

Marie D. Jones
Visible Ink Press
256 Pages
Marie D. Jones wrote "The New Witch: Your Guide to Modern Witchcraft, Wicca, Spells, Potions, Magic, and More" to bridge ancient pagan ways and today's digital world. She offers ideas to bring together the nature-based traditions of the ancestors, and the powers of social media, to embrace the past and honor the future.
It's seemingly odd that a nature-loving tradition blends with the technology dependent world, but the vast amount of information available and the speed, ease, and options to communicate – not available even thirty years ago – have helped the pagan community connect and grow. There is hope it may eventually offset the "ridiculous and often negative portrayals" of witches by the media and entertainment industries.
"The new witch is an influencer and a revolutionary, using the world wide web of information to spread the word about what it really means to exercise a deep connection with Earth," Marie wrote in the introduction. She closes with, "The new witchcraft is about balance, harmony, restoration, and equilibrium. It understands you don't have to shun new ways and ideas to continue to honor the old."
A witch is something you are, not something you become by working with crystals, candles, chants and spells. It's the little things and small steps to create sacred moments, she stresses, that keep magic alive while living in a harried world largely disconnected from nature. The book offers uncomplicated spells, practices, potions, rituals, herbal medicines, and witchy tips that can easily be incorporated into daily living.
Other than a chapter on technology and witchcraft covering everything from making podcasts to selling products, the book is primarily an introductory handbook for witches. It touches on all the important topics including history, types of practices, beliefs, deities, divination, symbols, altars, moon phases, herbs, and talismans. Correspondences are given for colors, elements, astrological signs, and more. Appendixes present gods and goddesses, the properties of gemstones, useful resources, and additional reading. There is also an extensive index. Photos and illustrations add interest, giving a fresh look to the old craft.
About Author Marie D. Jones:
Marie D. Jones is the author of more than a dozen nonfiction books on science, the paranormal, conspiracies, mysteries, and ancient knowledge including "Earth Magic: Your Complete Guide to Natural Spells, Potions, Plants, Herbs, Witchcraft, and More" and "Destiny Vs. Choice: The Scientific and Spiritual Evidence Behind Fate and Free Will." She makes her home in San Marcos, California. With her son, Max, she wrote a middle grade fiction series based on his grade school spy group. Her book website is www.mariedjones.com.
***
About the Author:
Lynn Woike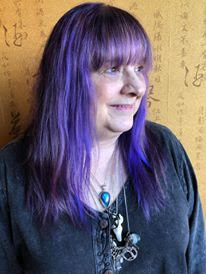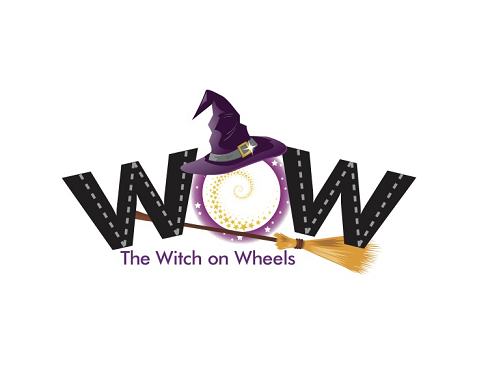 All my life I have known magic was real. As a child, I played with the fae, established relationships with trees and "just knew things." In my maiden years I discovered witchcraft and dabbled in the black-candles-and-cemeteries-at-midnight-on-a-fullmoon magick just enough to realize I did not understand its power. I went on to explore many practices including Zen, astrology, color therapy, native traditions, tarot, herbs, candle magic, gems, and, as I moved into my mother years, Buddhism, the Kabbalah and Reiki. The first man I dated after my divorce was a witch who reintroduced me to the Craft, this time by way of the Goddess. For 11 years I was in a coven, but with retirement, I have returned to an eclectic solitary practice. When accepting the mantle of crone, I pledged to serve and teach. This is what I do from my skoolie – a 30-year-old school bus converted into a tiny house on wheels that I am driving around the country, following 72-degree weather, emerging myself into nature, and sharing magic with those I meet. Find me at thewitchonwheels.com, Facebook and Instagram.