WitchCrafting: Crafts for Witches
WitchCrafting

:

Crafts for Witches – Travel Shrine
Merry meet.
Decades ago, while studying the Kabbala, I made a personal connection to Archangel Raphael. Recently, synchronicity brought him to my attention repeatedly until I got the hint and began calling on him again. We often meet in the same place we once did. Now I realize the old stone cottage on the side of a mountain, deep in the forest is that of a hedge witch – me – and he is helping me to heal myself and others as he watches over my travels.
To honor him I wanted to make a small shrine that had a chance of finding a small space to stay when my skoolie, Karma, is moving.
I began collecting items to embellish a metal container slightly larger than an Altoids tin. When I had enough, and a creative streak hit, I painted the tin green, which is the color associated with Raphael who works through the heart.
I used oracle and prayer cards, a green candle, a piece of malachite for healing and his sigil.
Over three days the shrine came together, allowing time for the Mod Podge to dry. I learned the beads and medal I wired to the inside does not allow the tin to close, and the layers of paint make it difficult to open if closed all the way.
Ideas for shrines can be found on Pinterest as well as YouTube. Combining your talents and materials will give you what I think of as a portal to a deity, guide or guardian.
Merry part. And merry meet again.
***
About the Author:
Lynn Woike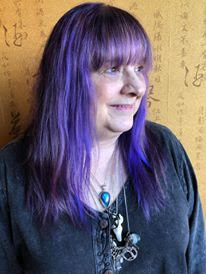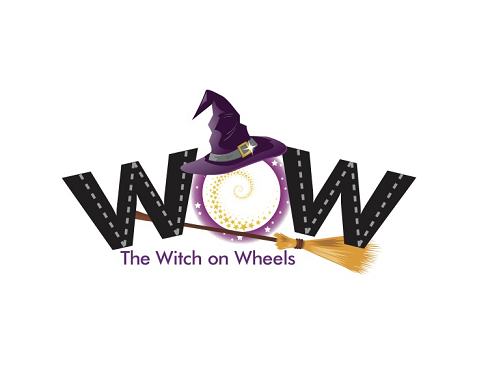 All my life I have known magic was real. As a child, I played with the fae, established relationships with trees and "just knew things." In my maiden years I discovered witchcraft and dabbled in the black-candles-and-cemeteries-at-midnight-on-a-fullmoon magick just enough to realize I did not understand its power. I went on to explore many practices including Zen, astrology, color therapy, native traditions, tarot, herbs, candle magic, gems, and, as I moved into my mother years, Buddhism, the Kabbalah and Reiki. The first man I dated after my divorce was a witch who reintroduced me to the Craft, this time by way of the Goddess. For 11 years I was in a coven, but with retirement, I have returned to an eclectic solitary practice. When accepting the mantle of crone, I pledged to serve and teach. This is what I do from my skoolie – a 30-year-old school bus converted into a tiny house on wheels that I am driving around the country, following 72-degree weather, emerging myself into nature, and sharing magic with those I meet. Find me at thewitchonwheels.com, Facebook and Instagram.