A Little Zen Box
A Little Zen Box from My Little Magic Shop arrives ready to help you to make your own magic.
Everything tucked inside is described in the little booklet packed on the top.
Removing it, you get your first look at the tools inside "to help you become the best version of yourself by awakening your own damn magic."
A red abalone shell, a wooden stand, sand, incense and a feather are offered for cleansing before a chakra balancing meditation. The idea is to place some sand in the shell atop the stand, and then add sage. Once lit, the smoke is meant to be brought from your head to your feet as you visualize negative emotions and thoughts leaving. Next comes smudging the room to ready it for restoring harmony and balance
The herbal votive candle charged for harmony comes with a glass holder. When it is lit, it is meant to restore balance. The gemstones provided are to be placed around it.
Seven crystals – one for each chakra – are provided to re-balance your system. They are, in order from head to root, clear quartz, amethyst, sodalite, aventurine, citrine, red jasper, and magnetic hematite. Information and clear instruction are provided for a meditation.
A wooden pendulum with detailed instructions for its use is provided to test each chakra to be sure it's aligned and balanced.
A piece of black tourmaline is also provided to carry with you for its protection, grounding, and cleansing properties.
This box provides just what it promises – to bring balance to mind, body and soul. My Little Magic Shop creator Shereen Campbell (Chief Wellness Officer, seasoned astrologer, intuitive, Reiki Master Teacher, Shamanic Reiki 1 Healer and Certified Crystal Healer) is passionate about making metaphysical, esoteric ideas and spiritual practices understandable and easily applicable. A candle ritual and an epiphany later, she decided to create a place where folks like her could find more hands-on guidance for self improvement and self care.
"We ARE for the dreamers and believers who know they have some tough shit to work through and are looking for the support and tools to do just that," the website states, continuing, "We ARE for the people who are not afraid to ask seemingly silly questions and admit when they feel scared, helpless or worthless. We ARE for the seekers of truth…"
Like other self-care subscription boxes offered, My Little Magic Shop has gotten great reviews from customers. Boxes are $39 a month, promising a savings of 50 percent if its contents were purchased separately. That alone makes it Worth the Witch. The magickal information in the guidebook ties everything together.
For more information, and a wide variety of products, services & coupons visit https://www.mylittlemagicshop.com/.
***
About the Author:
Lynn Woike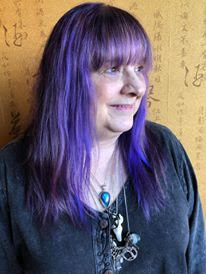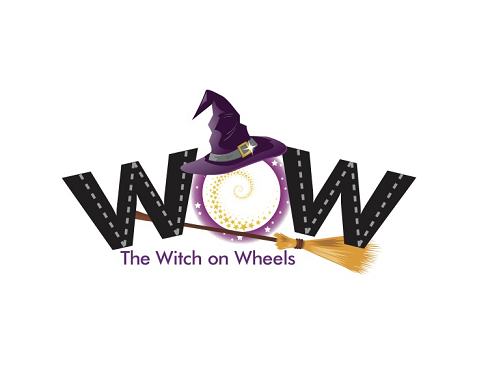 All my life I have known magic was real. As a child, I played with the fae, established relationships with trees and "just knew things." In my maiden years I discovered witchcraft and dabbled in the black-candles-and-cemeteries-at-midnight-on-a-fullmoon magick just enough to realize I did not understand its power. I went on to explore many practices including Zen, astrology, color therapy, native traditions, tarot, herbs, candle magic, gems, and, as I moved into my mother years, Buddhism, the Kabbalah and Reiki. The first man I dated after my divorce was a witch who reintroduced me to the Craft, this time by way of the Goddess. For 11 years I was in a coven, but with retirement, I have returned to an eclectic solitary practice. When accepting the mantle of crone, I pledged to serve and teach. This is what I do from my skoolie – a 30-year-old school bus converted into a tiny house on wheels that I am driving around the country, following 72-degree weather, emerging myself into nature, and sharing magic with those I meet. Find me at thewitchonwheels.com, Facebook and Instagram.