Book Review – Good Morning Intentions: Sacred Rituals to Raise Your Vibration, Find Your Bliss and Stay Energized All Day by Britt Deanda and Tara Schulenberg
Book

R

eview
Good Morning Intentions
Sacred Rituals to Raise Your Vibration
Find Your Bliss and Stay Energized All Day
by

Britt Deanda and Tara Schulenberg
Reveal Press
200

Pages
If you feel as if you're in the passenger seat watching the scenery go by but would rather be behind the wheel driving to your wildest dreams, Britt Deanda and Tara Schulenberg offer their morning meditation practices as the way to change your life.
Getting caught up in the chaos of daily living causes "us to completely miss the blessings of the moment and keep us from actually enjoying and realizing what a freaking gift it is to wake up and be alive!" they write in the welcome to "Good Morning Intentions: Sacred Rituals to Raise Your Vibration, Find Your Bliss and Stay Energized All Day."
The most effective way to get the energy, determination, courage, confidence, self-authority, and self-love needed to get back in the driver's seat and sustain yourself, they recommend rising with the sun and committing to a daily spiritual practice. The background was interesting and the introduction compelling, even to me who regularly sleeps until 10am.
Twenty-one morning rituals in the book include such themes as discovering your destiny, activating your voice, reducing fear and anger, upgrading your immune system, and manifesting specific desires. Each is designed to connect you deeply to yourself so your inner compass can guide you. They were curated by the two women guided by Source; share a generic structure; and are comprised of practices from Kundalini yoga and meditation, manifestation techniques, self-care, and plant-based nutrition.
The rituals – ranging from fifteen minutes to eighty minutes – are grouped according to the Six Pillars: stress management, mindset, connection to you, manifestation, self-love and self-care, and body and wellness. Each has an introduction. Encouragement and the authors' personal stories appear throughout the book.
For a ritual to be successful, the authors state a minimum of a forty-day commitment is required. To begin, they suggest starting with the ritual you are most called to do. For me that was manifesting specific desires – a ritual to clear out mental trash and create space to magnetize desires rather than chase after them.
Each step – what to gather, how to tune in and warm up, a mantra, movement, meditation, journaling and eating rainbow colored fruits atop chia seed pudding for nourishment – is explained. I found the Spotify playlist accompanying the book helpful.
With some modifications, I have done this now five consecutive days. Despite getting only three hours sleep one night, I felt alert, calm, focused, and powerful, making me want to continue. Seeing whispers of results already on their way, it brought comfort to read, "Whatever your intention is for doing these rituals, know that most people experience positive changes from them."
About Authors Britt Deanda & Tara Schulenberg:
Britt Deanda and Tara Schulenberg both started waking up to the power of a daily spiritual practice when they began changing their lifestyle, going on to eventually become certified Kundalini yoga instructors. The rituals they crafted were so life-changing they wanted to share them with the world. Elevate the Globe, their spiritual lifestyle brand, has a mission to elevate all of humanity through daily spiritual practices. Their spiritual stories can be found at http://www.newharbinger.com/45724.
***
About the Author:
Lynn Woike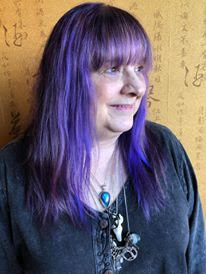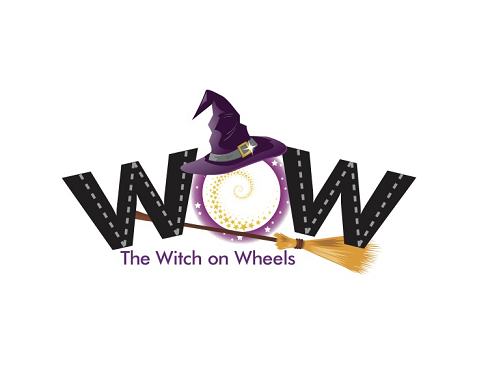 All my life I have known magic was real. As a child, I played with the fae, established relationships with trees and "just knew things." In my maiden years I discovered witchcraft and dabbled in the black-candles-and-cemeteries-at-midnight-on-a-fullmoon magick just enough to realize I did not understand its power. I went on to explore many practices including Zen, astrology, color therapy, native traditions, tarot, herbs, candle magic, gems, and, as I moved into my mother years, Buddhism, the Kabbalah and Reiki. The first man I dated after my divorce was a witch who reintroduced me to the Craft, this time by way of the Goddess. For 11 years I was in a coven, but with retirement, I have returned to an eclectic solitary practice. When accepting the mantle of crone, I pledged to serve and teach. This is what I do from my skoolie – a 30-year-old school bus converted into a tiny house on wheels that I am driving around the country, following 72-degree weather, emerging myself into nature, and sharing magic with those I meet. Find me at thewitchonwheels.com, Facebook and Instagram.