Book Review – Karma Unravelled: Decoding the Law of Karma by Anandmurti Gurumaa
Book

R

eview
Karma Unravelled
Decoding the Law of Karma
by Anandmurti Gurumaa
Publisher: Gurumaa Vani
148 Pages
Publication Date: 7/21/2014
Reprinted in 2016
In this book, spiritual master, rationalist, visionary, and philosopher Anandmurti Gurumaa guides readers off the relentless wheel of karma and into liberating freedom. She explains in great depth its nature, consequences, connection with reincarnation, and the path out of its bondage.
"Whether you believe in 'you reap as you sow' or not, whether you believe in reincarnation or not, whether you believe in karmic debt or not, is irrelevant. Fact of the matter is that the law of karma is as irrefutably functioning in this world as is the law of gravity. Thus whether you believe in the concept of karma or not, the fact remains that it is affecting you right now and will continue to do so whether you like it or not, whether you accept it or not," she writes.
The subtle workings of the many types of karma are illustrated with examples as Anandmurti poses questions she then answers in a conversational manner.
As interested as I am in karma, I found more details than I could digest, in some part due to my difficulty keeping more than two or three foreign words from becoming jumbled in my brain. For example, "If rajoguna or tamoguna is predominant, then such a person will be unable to do séwa? or nishka?ma karma" left me confused. By page 50 I as mostly skimming, yet finding nuggets that spoke to me.
Still, important concepts emerged, including how performing actions with an ulterior motive differs from those done without desire for worldly gratification, that everything you perceive in this world gets recorded in your mind, and, as Anandmurti stated, "… the mind is forever looking for joy – hence it takes it from wherever it can get it. The mind does not discriminate between the sources of the pleasure. It does not differentiate between joy obtained from the materialistic world and that from the spiritual realm."
She explained that to get off the karma wheel takes being in command of every thought by contemplating, meditating, experiencing "I am not the mind" – but it is possible with detachment, dispassion, and vigilant witnessing which will lead to calmness and a present filled with supreme wisdom.
I was sitting under a dark moon when I read, "Moon light has a great positive effect on the entire plant kingdom and hence vegetation flourishes during the night time. Thus, if moon light can affect the entire vegetation, can affect the sea tides, won't it affect your mind? It does have a very deep effect on your mind. Hence, if someone observes a fast on a full moon day with this understanding, then certainly it will be beneficial for him or her. But if someone blindly observes a fast on a full moon day with the desire of attaining worldly pleasures, then that becomes saka?ma karma. So, fasting on full moon day can be done for attaining worldly pleasures which makes the act saka?ma karma, whereas it becomes nishka?ma karma for the seeker who observes the fast and performs his practices without any desire for worldly gratification."
I am in the process of revamping my spiritual practice to fit a new lifestyle, and this idea intrigues me.
"Karma Unravelled" is for anyone already knowledgeable about karma and seeking to find a deeper understanding of the profound, intricately complex topic, learning at a master level the workings of the principle, how the law functions, and the cycle of karma to be able to lead life in a more informed way.
Anandmurti offers the assurance, "Compassion, empathy and love will become an effortless part of your disposition and their fragrance will fill the very space you tread."
About author Anandmurti Gurumaa:
Anandmurti Gurumaa is a contemporary master, based at her Ashram in a village in the state of Haryana, India, guiding millions around the world towards their spiritual growth. With love and wisdom, out of compassion, her teachings lead to clarity of mind, facilitate harmonious living, and show the way to rise above a mundane lifestyle. She has devised numerous techniques to aid meditation, written several books and given discourses around the world. A compassionate philanthropist, she spearheads Mission Shakti, which is aimed at empowering girls and women, and combating the heinous practice of female foeticide still rampant in India. She is also a prolific poet, singer and composer with a sense of humor. Connect on her website, Twitter and Facebook.

Karma Unravelled on Amazon
***
About the Author:
Lynn Woike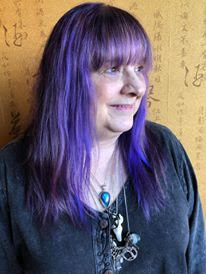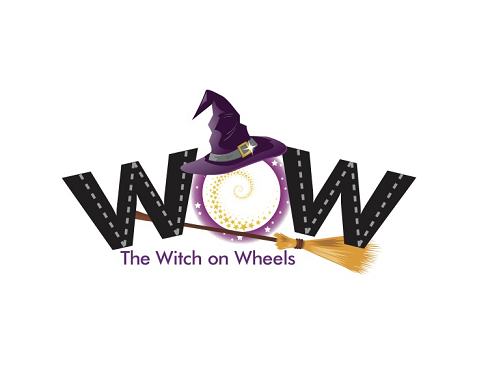 All my life I have known magic was real. As a child, I played with the fae, established relationships with trees and "just knew things." In my maiden years I discovered witchcraft and dabbled in the black-candles-and-cemeteries-at-midnight-on-a-fullmoon magick just enough to realize I did not understand its power. I went on to explore many practices including Zen, astrology, color therapy, native traditions, tarot, herbs, candle magic, gems, and, as I moved into my mother years, Buddhism, the Kabbalah and Reiki. The first man I dated after my divorce was a witch who reintroduced me to the Craft, this time by way of the Goddess. For 11 years I was in a coven, but with retirement, I have returned to an eclectic solitary practice. When accepting the mantle of crone, I pledged to serve and teach. This is what I do from my skoolie – a 30-year-old school bus converted into a tiny house on wheels that I am driving around the country, following 72-degree weather, emerging myself into nature, and sharing magic with those I meet. Find me at thewitchonwheels.com, Facebook and Instagram.