SugarMuses – Ostara Box
An abundance of curated items come lovingly packed in this Ostara Box by SugarMuses that can all be used to celebrate the spring equinox. Enclosed information gives some content about the sabbath, and the metaphysical properties of tools and items – then steps you through a ritual, noting how each item can be incorporated and stressing the experience be guided by your knowledge and intuition.
Kristi, who recently celebrated her transition into Crone-hood grew up in a pagan home and was encouraged to use her talents instead of repressing them.
"I have been creating things since I was very young and I found that I had a 'knack' for manifesting what I wanted in my life. The lesson of 'be careful what you wish for' came a little later," she said with a laugh.
SugarMuses was officially launched in 2015 as a one-woman online shop.
"When creating SugarMuses, I called upon my family heritage and skills passed down to me to manifest a career path that would fulfill my life's purpose and true calling. I started selling a few items such as intention candles, crystal sets, and ritual oils on Etsy before moving to my own website and expanding the catalog. I personally create all of the handmade items using family recipes. Magick comes from the heart, and I like to sprinkle it everywhere," Kristi said in a recent interview.
"The sole reason I created SugarMuses was to keep the memory and the magick of my mother alive and to pass on the traditions I learned that have given me a truly magickal life," her website states.
Asked how she came up with the name, she said, "I actually had a dream one night about the name 'SugarMuses.' So, being one that follows my intuition, this was the name I went with for the company."
On her site she's provided the meanings of sugar (used in magick for thousands of years, known for its notorious summoning powers) and muse (any of the nine sister goddesses in Greek mythology who presided over the arts, a creative spirit, a source of inspiration).
Four years ago, the monthly subscription boxes were offered. Each month they are curated to empower, inspire, and enlighten.
For Ostara, when you are ready to begin the ritual, have everything gathered. Light the sage and lavender incense sticks to "cleanse your space and to set your intentions.
The dried lavender bundle can be lit and blown out, then fanned around yourself, your tools and your space to neutralize negative energies and add another layer of cleansing.
After casting a circle, determine the purpose of the ritual. Call the quarters and invite desired deities if you choose. Using the Spring Bloom ritual oil, anoint your pulse points to dedicate yourself and/or your candles, spell items, altar tools, and other magickal components with energies correspondent to your intent. The organic blend of vanilla, sandalwood, and floral essential oils in an almond oil base is pleasing. The oil may be worn as perfume to carry magickal intentions throughout the day and night.
Using a match from the Botanical Inspirations box, light the spring candle. The eight-ounce candle was crafted with the intent of abundance, growth and promoting renewed hope. It is infused with rose geranium essential oil and dried botanicals of rose, hydrangea, lavender, and tulip petals. Taking a moment to sit in silence and breathe deeply will help you become present and free of distracting thoughts so new connections and insights can form as you open to the possibility of hearing your higher self and spiritual guides.
Matches:
The sweet floral fragrance of the organic lavender is most associated with peace of mind and luck. It has many magickal uses and can be added to a ritual bath before the ritual or when doing meditation work, used in spells, thrown into a ceremonial fire (or sprinkle on a burning candle), or left as an offering.
The soft vibration of raw tourmaline resonates with the heart chakra, and is often used to promote balance and bring inspiration from higher realms. It also promotes joy, happiness and a passion for life – all which are associated with spring.
This point in the ritual is a good time for spell or divination work. Included in the box is a wooden pendulum and a mat for making answers easy to find. Directions are provided for using the pendulum and understanding how it works.
After any additional work is completed, it is time to become present and extinguish the candle's flame, leaving any offering on the altar and releasing entities you may have called, thanking them for their contribution to your magic. Open the circle and, it is suggested, release any excess energy or residual emotions.
"You may also wish to ground yourself with some food and a cup of Ostara Organic Tea. I've included a muslin tea bag to use with your loose leaf tea. This ceremony connects the spiritual plane with the earth plane and helps to ground and center after energy/magickal work," Kristi stated.
Also in the box is a four-inch tall, hand-glazed ceramic burner featuring a protective pentagram on each side that can be used to heat essential oils or melt wax. Dried herbs can be added as desired. This diffuser provides short, powerful bursts of aromatherapy.
The rainbow hematite bracelet packaged in a small box brings the power of healing, grounding, and protection. Rainbow hematite is also useful for astral travel and divination work to protect and ground the spirit.
Two digital college art prints were created exclusively for this Ostara box by Kristi. They can be framed, placed on an altar, or added to a Book of Shadows.
Lastly, the box contained an intuitively drawn oracle card from the Botanical Inspirations deck by Lynn Araujo. I got asters representing elegance and patience.
Each month a portion of subscription box profits are donated to charities including no-kill animal shelters, Feeding America, and the National Alzheimer's Association.
In addition to subscription boxes costing$20-$50, SugarMuses offers candles, manifestation sets, perfume oils, tools, talismans, potpourri, incense, crystals and gemstones, self-care products, original art, jewelry, gift sets, ritual sets, and decor for home and altar. Every item is created and designed for healing and manifesting; for balance of body, mind and soul; and to support a wide range of nature-based traditions. Whenever possible, products are made from scratch using recycled materials. All herbs, oils, and teas are organic and made using family recipes.
Ninety-six percent of more than one hundred and fifty reviews gave SugarMuses a five-star rating. Boxes typically sell out, and for good reason. If they are at all like this one costing $44.99 (plus $9 domestic shipping), they are well worth the price. The lovingly made and curated Items, if purchased individually, add up to more than the cost of the box. My recommendation is don't hesitate to treat yourself to one … or more.
To receive your own SugarMuses Box you can reach them on:
Their website: https://www.sugarmuses.com
Their Facebook: https://www.facebook.com/Sugarmuses/
Their Twitter: https://twitter.com/sugarmuses
Their Pinterest: https://twitter.com/sugarmuses
Their Instagram: https://www.instagram.com/sugarmuses/
***
About the Author:
Lynn Woike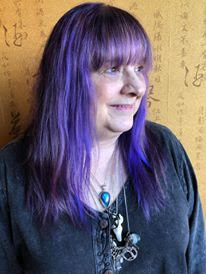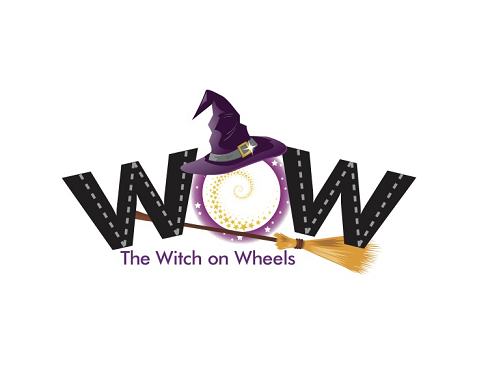 All my life I have known magic was real. As a child, I played with the fae, established relationships with trees and "just knew things." In my maiden years I discovered witchcraft and dabbled in the black-candles-and-cemeteries-at-midnight-on-a-fullmoon magick just enough to realize I did not understand its power. I went on to explore many practices including Zen, astrology, color therapy, native traditions, tarot, herbs, candle magic, gems, and, as I moved into my mother years, Buddhism, the Kabbalah and Reiki. The first man I dated after my divorce was a witch who reintroduced me to the Craft, this time by way of the Goddess. For 11 years I was in a coven, but with retirement, I have returned to an eclectic solitary practice. When accepting the mantle of crone, I pledged to serve and teach. This is what I do from my skoolie – a 30-year-old school bus converted into a tiny house on wheels that I am driving around the country, following 72-degree weather, emerging myself into nature, and sharing magic with those I meet. Find me at thewitchonwheels.com, Facebook and Instagram.