Book Review – Life As Play: Live Compassionately, Intuitively, Spontaneously, and Miracles Will Happen! by Mark J. Johnson
Book Review
Life As Play
Live Compassionately, Intuitively,
Spontaneously, and Miracles Will Happen!
by

Mark J. Johnson
Publisher: Dao Publishing
236 Pages
Publication Date: 12/17/2020
With humor and a dash of irreverence, Mark Johnson tells his life story beginning in a small Pennsylvania mining town where he first experienced the great silence deep in the coal mines where his dad worked. This early experience of directly knowing the Great Oneness was the foundation for his lifelong spiritual quest. This also led to being willing and comfortable integrating my shadow at an early age.
The tale meanders through various cities and countries, with unexpected twists, crazy circumstances, and startling synchronicities, while exemplifying the interconnectedness of all creation. He shares his epiphanies and lessons as he moves though translating Chinese, applying Feng Shui, embracing death and immorality, learning the nine Daoist vortices, sensing auric bodies, explaining reincarnation, and stressing the critical importance of integrating the subconscious.
"To the degree that you integrate the energies of your darkest fears, anger, and despair will you experience the heights of spiritual awareness," he writes.
Johnson's story serves as an initiation into a life of Play, which Johnson capitalizes to differentiate from tossing a Frisbee and refer to being "in the zone," appreciating and embodying the Playfulness of the Universe with all its paradoxes, humor and synchronicities. To experience it, creativity, spontaneity, curiosity, and mystery must be characteristics of the seeker, along with five other precepts covered in the final chapter, for Play to exist.
The idea is not to follow in the author's footsteps – as if any of us could teach Tai Ji to Frances Ford Coppola and the mega-stars-to-be Nicholas Cage, Tom Cruise, Diane Lane, Patrick Swayze, Matt Dillon, and Ralph Macchio for the movie "The Outsiders," and be hitchhiking on the New Jersey Turnpike with $40 to get to Tahiti by way of Miami only to be picked up by a couple who admired his father and who essentially adopted him. The idea is to let these adventures serve as an initiation to a life of Play. It requires being open and recognizing the magic as you find your own way to Play with – as opposed to against – the nature of the Universe.
In his relaxed, matter-of-fact, manner, Johnson introduces readers to his teachers, mentors, and guides, sharing his experiences with each. The most important thing he learned is everyone's life goal is to realize their "innate oneness with everything." Highly-evolved people, he noticed, seemed to create things by "simply allowing the Universe to manifest through them."
The magic happens in the vast, dark nothingness. By staying open and empty, your divinity can flow through you, and the more you work to help others, the more the synchronicities will multiply, and when they are needed they will always be there.
One idea that has stayed with me since finishing the book is that we cannot attain enlightenment of unity consciousness because we are already there.
Johnson writes, and I find affirming, "From this deep awareness, there is a knowing that everything is already complete. There is nothing that has to be done. All beings are light beings – perfect as they are. The Universe truly is unfolding as it should …"
Play is a state of being and this book has the potential to inspire readers and help open their way to a life Play.
About author Mark Johnson
Mark Johnson is a semi-retired Tai Ji and Chi Gong instructor, and healer. He regularly judges Tai Ji tournaments and leads annual Daoist retreats to China and Tibet. For more than 50 years he studied and practiced Eastern philosophy, apprenticing with some of the world's most prominent Zen, Vedanta, and Daoist teachers. For nearly 15 years, he has been a member and a research subject of the Institute of Noetic Sciences. Mark lives in Northern California where he enjoys amateur astronomy and his new transcendental practice of flying ultralight aircraft.

Life As Play: Live compassionately, intuitively, spontaneously, and miracles will happen! on Amazon
***
About the Author:
Lynn Woike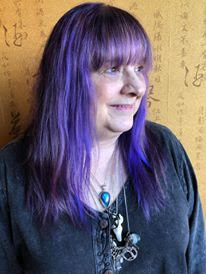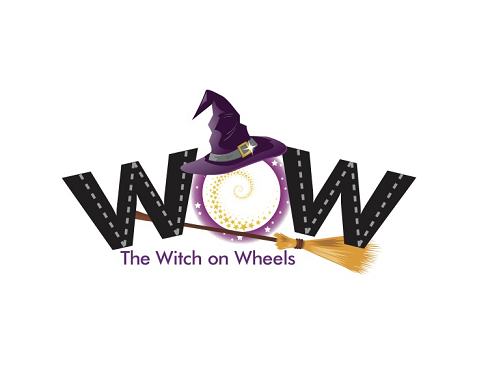 All my life I have known magic was real. As a child, I played with the fae, established relationships with trees and "just knew things." In my maiden years I discovered witchcraft and dabbled in the black-candles-and-cemeteries-at-midnight-on-a-fullmoon magick just enough to realize I did not understand its power. I went on to explore many practices including Zen, astrology, color therapy, native traditions, tarot, herbs, candle magic, gems, and, as I moved into my mother years, Buddhism, the Kabbalah and Reiki. The first man I dated after my divorce was a witch who reintroduced me to the Craft, this time by way of the Goddess. For 11 years I was in a coven, but with retirement, I have returned to an eclectic solitary practice. When accepting the mantle of crone, I pledged to serve and teach. This is what I do from my skoolie – a 30-year-old school bus converted into a tiny house on wheels that I am driving around the country, following 72-degree weather, emerging myself into nature, and sharing magic with those I meet. Find me at thewitchonwheels.com, Facebook and Instagram.