Book Review – Tree Magic: Connecting with the Spirit and Wisdom of Trees by Sandra Kynes
Book Review
Tree Magic
Connecting with the
Spirit and Wisdom of Trees
by

Sandra Kynes
Publisher: Llewellyn Publications
368

Pages
Publication Date: June 8, 2021
"Tree Magic: Connecting with the Spirit and Wisdom of Trees" is a guide to bringing this energy into our lives.
Rooted in the physical realm, trees provide food, medicine, raw materials, and shelter. In the mystical world, trees connect three realms: heaven, earth, and underworld. Our ancestors revered them.
Humans have a symbiotic relationship with trees: We inhale oxygen and exhale carbon dioxide; trees absorb carbon dioxide and emit oxygen. A large tree can produce enough oxygen to support four people a day.
Part one of this book contains a brief history of beliefs regarding trees and the roles they play from the sacred to the mundane. Other chapters cover working with tree energy, how to use it in ritual and magic, and how to make a variety of tools – such as wreaths, wands, and staffs – using different parts of the tree. Sandra Kynes presents steps to take to get to know a tree, and instructions to make a hydrosol and infused oil to absorb the tree's powerful energy. Also explored are the Celtic ogham, also known as the tree alphabet, along with several tree calendars and the runic half months.
Not all the sixty-five plants featured in this book are trees – reeds, ivy, and heather for instance – but all are sacred and magical. They provide a gateway to a world of spirit and magic, and this book touches on their timeless mysteries and guides readers to work with their powers.
From the acacia tree to the yew, part two contains background (historical and magical), associated deities, seasonal details to identify the tree, its attributes, and suggestions for magical and ritual use. A sketch of the leaves; a twig; and its flower, seed, or fruit lead off each three- to four-page profile.
Appendixes list the trees associated with each day of the year, those connected with the elements, planets, zodiac sign, and the magical powers and attributes of trees from abundance and adaptability to wisdom and wishes.
This book gives a nudge to deepen connections to the green world. Readers are encouraged to listen for the primal whispers of trees whose wisdom make us aware of the divine, and show how we're all interconnected. It serves as a reference for working with trees to enrich our lives. Learn what trees can help connect to ancestors, how to attract prosperity, what to do when a tree is not available for magic, and this useful incantation:

"By water, earth, air, and fire;
May this object bring my desire.
By north, south, east, and west;
May its energy by spirit be blessed.
May this tree's magic work with me;
So mote its purpose come to be."
Sandra Kynes is a member of the Order of Bards, Ovates & Druids and the author of more than fifteen books, including "Beginner's Guide to Herbal Remedies," and "Sea Magic." Sandra's writing also appears regularly in Llewellyn's popular almanacs and datebooks. She lives on the Maine coast.
Tree Magic: Connecting with the Spirit & Wisdom of Trees
***
About the Author:
Lynn Woike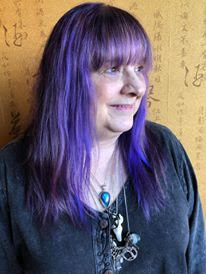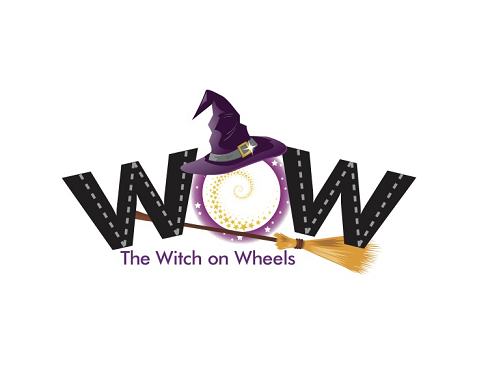 All my life I have known magic was real. As a child, I played with the fae, established relationships with trees and "just knew things." In my maiden years I discovered witchcraft and dabbled in the black-candles-and-cemeteries-at-midnight-on-a-fullmoon magick just enough to realize I did not understand its power. I went on to explore many practices including Zen, astrology, color therapy, native traditions, tarot, herbs, candle magic, gems, and, as I moved into my mother years, Buddhism, the Kabbalah and Reiki. The first man I dated after my divorce was a witch who reintroduced me to the Craft, this time by way of the Goddess. For 11 years I was in a coven, but with retirement, I have returned to an eclectic solitary practice. When accepting the mantle of crone, I pledged to serve and teach. This is what I do from my skoolie – a 30-year-old school bus converted into a tiny house on wheels that I am driving around the country, following 72-degree weather, emerging myself into nature, and sharing magic with those I meet. Find me at thewitchonwheels.com, Facebook and Instagram.