WitchCrafting: Crafts for Witches
Walking With Magick
Merry meet.
This month's column features a job I commissioned by Kerry Bower of Kerry's Creations. I knew what I wanted, but I didn't have the materials, patience or artistic ability to turn shoes and boots into works of Pagan Art.
First she cleaned the shoes with Angelus brand leather cleaner.
Using Angelus brand paint, she freehanded her designs. There are other brands of acrylic-based paints created specifically for leather you can use. Do not mix brands, and never apply heat to help the paint dry.
"The key to bright colors is to paint multiple layers and let each coat dry completely before applying the next," Kerry explained.
When complete, she used Angelus brand top coat to seal and protect them.
If you are inspired, but don't have a Kerry to do it for you, there are many there are many YouTube videos and directions on Pinterest to guide you.
Merry part. And merry meet again.
**These Two Pairs of Gorgeously Painted Footwear Are Available for Readers to Purchase This Month. They are size 8. Make an offer if interested to JenniferWright @ PaganPages . Org before we put them on Our Social Media!
***
About the Author:
Lynn Woike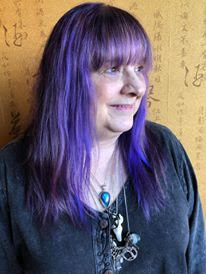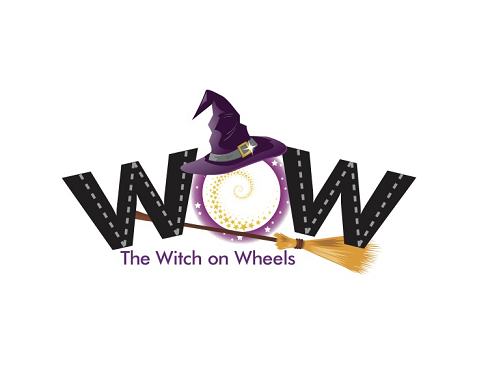 All my life I have known magic was real. As a child, I played with the fae, established relationships with trees and "just knew things." In my maiden years I discovered witchcraft and dabbled in the black-candles-and-cemeteries-at-midnight-on-a-fullmoon magick just enough to realize I did not understand its power. I went on to explore many practices including Zen, astrology, color therapy, native traditions, tarot, herbs, candle magic, gems, and, as I moved into my mother years, Buddhism, the Kabbalah and Reiki. The first man I dated after my divorce was a witch who reintroduced me to the Craft, this time by way of the Goddess. For 11 years I was in a coven, but with retirement, I have returned to an eclectic solitary practice. When accepting the mantle of crone, I pledged to serve and teach. This is what I do from my skoolie – a 30-year-old school bus converted into a tiny house on wheels that I am driving around the country, following 72-degree weather, emerging myself into nature, and sharing magic with those I meet. Find me at thewitchonwheels.com, Facebook and Instagram.