Book Review – A Spell in the Forest: Book One – Tongues in Trees by Roselle Angwin
Book

R

eview
A Spell in the Forest
Book One
Tongues in Trees
by

Roselle Angwin

Publisher:

Moon Books
288 Pages
Publication Date: July 1, 2021
"A Spell in the Forest: Book 1 – Tongues in Trees" can serve as a year-long course, studying the tree for each of the Celtic months. This book is based on material from such a program.
Trees connect heaven and earth. They produce oxygen during the day, producing four times what they need themselves. Trees sequester carbon dioxide, prevent soil erosion and flooding, offer shade, allow us to make paper, and supply food and medicines along with fibers for clothing.
Author Roselle Angwin is heartened with the resurgence of interest in trees and forests, writing, "I'd love to think that this book might help entwine you ever more deeply with the other-than-human, in this case the tree community, and that this will bring your life into further harmony with the rest of this beautiful planet."
Scientific research confirms that the phytoncides emitted by trees can lower blood pressure, heart rate, and cortisol levels. Scientists also note that when we see the color green, especially in a natural environment, our bodies manifest the chemical and psychological effects of spending time wandering in a forest.
Trees, Roselle states, also act as mediators on a psychic level once you can "speak their language." The book can teach readers how to form a relationship with trees and learn to communicate with them as well.
There are three parts. The first is filled with information about trees. Part II looks at the 13 sacred trees native to and embedded in the consciousness of the Celtic lands, spanning a solar year through the trees, loosely representing lunar cycles. For each is their botanical, cultural, and ecological history and habits; gifts we get from them; their mythology; and symbolism. The last part offers inspiration and ideas to use in a creative process for a deep immersion in the tree tribe. Closing out this section, and the book, are practical ways we can give to trees and the planet, including planting native trees, growing your own food, healing our own wounds, and minimizing consumption.
"Tongues in Trees" is written primarily through the lens of Roselle's personal experience, coupled with study. Her practice is a convergence of Zen mindfulness, mysticism, and earth-centered spirituality drawing on Bardic and Druidic wisdom teachings. That she is from the United Kingdom and a poet may be why I found the text wordy at times, but I certainly concur with the concepts that the forest is healing, trees are alive, and we can have personal experiences with them.
Roselle Angwin grew up in the rural Westcountry of Britain, running free as a child, befriending animals and birds, plants and trees. At Cambridge, she focused on Celtic and Grail mythology in their original languages, then trained in transpersonal psychology and counseling. The author of a number of books of poetry, novels and non-fiction, Roselle worked with the creative imagination, deep ecology, poetry, myth, depth psychology, and the Druid way. All her work focuses on personal and collective transformation, as she believes that the best way to change the world is to change oneself. All her work now has as its central aim the re-visioning of our relationship to the other-than-human.
Contact her at:
www.roselle-angwin.co.uk
www.thewildways.co.uk
roselle-angwin.blogspot.com
Facebook: Roselle Angwin & Fire in the Head
Twitter @qualiabird
www.goodreads.com/rosellel
A Spell in the Forest: Book 1 – Tongues in Trees on Amazon
***
About the Author:
Lynn Woike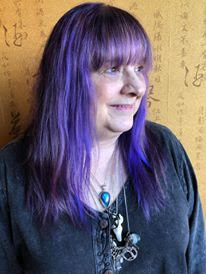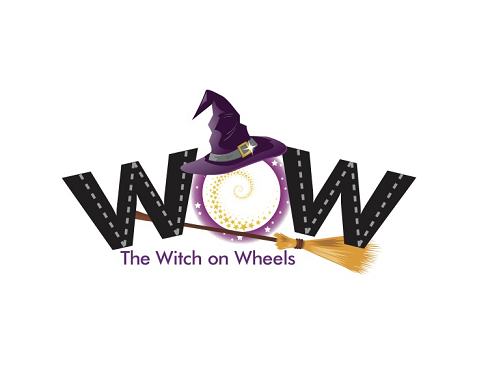 All my life I have known magic was real. As a child, I played with the fae, established relationships with trees and "just knew things." In my maiden years I discovered witchcraft and dabbled in the black-candles-and-cemeteries-at-midnight-on-a-fullmoon magick just enough to realize I did not understand its power. I went on to explore many practices including Zen, astrology, color therapy, native traditions, tarot, herbs, candle magic, gems, and, as I moved into my mother years, Buddhism, the Kabbalah and Reiki. The first man I dated after my divorce was a witch who reintroduced me to the Craft, this time by way of the Goddess. For 11 years I was in a coven, but with retirement, I have returned to an eclectic solitary practice. When accepting the mantle of crone, I pledged to serve and teach. This is what I do from my skoolie – a 30-year-old school bus converted into a tiny house on wheels that I am driving around the country, following 72-degree weather, emerging myself into nature, and sharing magic with those I meet. Find me at thewitchonwheels.com, Facebook and Instagram.