Book Review – The Junior Astrologer's Handbook: A Kid's Guide to Astrological Signs, the Zodiac and More by Nikki Van De Car
Book Review
The Junior Astrologer's Handbook
A Kid's Guide to Astrological Signs,
the Zodiac and More
by Nikki Van De Car
Publisher: Running Press Kids
168 Pages
Publication Date: July 20, 2021
The Junior Astrologer's Handbook: A Kid's Guide to Astrological Signs, the Zodiac and More by Nikki Van De Car is one of those books that not only do you wish was around when you were a kid, but also wish your own kids had access to such a fun, yet informative title. Everything about the book calls out to the energy of kids and their naturally inquisitive nature.
The Junior Astrologer's Handbook: A Kid's Guide to Astrological Signs, the Zodiac and More is formatted in an easy to follow layout and is separated into two (2) parts and finishes with a Glossary of commonly used terms to reinforce the learning. Part I: What Sign Are You? Sun Sign, Moon Sign, Rising Sign provides the young astrologer with the basics of astrology while approaching astrology incorporating the "self" as example which makes the information immediately usable and personal.
The very first section of Part I paves the way with a Quiz: Are You A True….?
This may be one of the few times that a kid will actually be excited about a "pop quiz"! Each of the following three sections of Part I also incorporate a quiz after a brief explanation of the focus of that content. These include: Managing School, Managing Friends and Managing Family and are All main areas of focus for any child and ones that will feel familiar as the lessons of astrology and the many ways of its use are gently woven into everyday examples and experiences unique to children.
Having laid the foundations of astrological application and the basics, Part II: The Signs moves through each of the astrological signs in order beginning with Aries and has consistent focus areas for each sign and how the energy of the particular sign changes in each. Themes of focus are:
Famous Individuals of that Sign;
Crafts Supportive of the Sign;
Astrological Events to Watch out For;
Astrological Events to Look Forward to, and;
There is a wonderful mix of theory and practical exercises, crafts and tools to stimulate the young reader's inquisitive mind. And, the gift of astrology is one that you can never tire of exploring and use as a tool to become more observant of your friends, family, co-workers, etc.. one you know a little bit about their astrological sign. It is one of those never ending puzzles that for the highly curious becomes a lifelong study that folds nicely and organically into everyday life without much effort.
Would I Recommend:
One of the things I most appreciated about The Junior Astrologer's Handbook: A Kid's Guide to Astrological Signs, the Zodiac and More is the tone used. It is neither a book that "dumbs down" a very complex discipline of study, nor holds the expectations that the ways in which astrology may be applied by an adult would be a "one size fits all" for kids.
This title is "just right", offering a lovely balance of respect for the young mind and its ability to be open, malleable and receptive. It is apparent that Ms. Van De Car gave thought and intention to the content included and the way in which it is presented, ever mindful of its intended audience. Having said that, despite the fact that I am a 65-years young astrologer-it was refreshing to read through this book calling forth my younger self and playful nature that was filled with excitement about what I may find. Whether you have a specific kid in mind as recipient, or maybe even consider for the kid in you, The Junior Astrologer's Handbook: A Kid's Guide to Astrological Signs, the Zodiac and More is well worth the reading.
About Author Nikki Van De Car
Nikki Van De Car is the author of five books on crafting and magic, including The Junior Witch's Handbook, and is a freelance book editor. She lives in Hawaii with her family.
The Junior Astrologer's Handbook: A Kid's Guide to Astrological Signs, the Zodiac, and More (The Junior Handbook Series) on Amazon
***
About the author: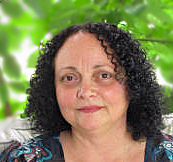 Robin Fennelly is an Elder within The Assembly of the Sacred Wheel Tradition and serves as High Priestess of Coven of the Mystic Path, the 12th Coven within the Assembly of the Sacred Wheel Tradition. She teaches and facilitates classes for the Pagan Experience Study Group that serves as foundation for membership within Coven of the Mystic Path.  
Her spiritual journey is strongly rooted in both Eastern philosophy and the Western Magickal systems from which she has formed a core foundation that is diverse in knowledge and rich in spiritual practice.  A life-long learner, her practice has evolved from the classical and philosophical teachings of books, practical experience and enrichment of this knowledge base by attending workshops of various spiritual traditions presented by master teachers.
Robin formally came to the Wiccan path in 1994. Following a practice as a solitary for 2 years, she dedicated to Oak and Willow Coven of The Assembly of the Sacred Wheel Tradition in November of 1996. She received her 1st, 2nd, 3rd and 4th (Elder) degrees within the Assembly Tradition and has served as High Priestess of two ASW covens since Samhain of 2001 and the Winter Solstice of 2015.

As a teacher of esoteric and magickal studies she uses Energetic Anatomy, Tarot, Astrology, Hermetic Qabala, Eastern Philosophy, and Numerology as the foundations of her diverse selection of workshops and writings for more than 25 years. Exploration of varied energetic protocol has been the focus of her work for some time now and the information gained through direct experience informs all of her magickal and spiritual work.
Robin's writings have been featured online, and in print Internationally.  She has authored several books incorporating her unique style of writing making use of poetry, prose and pathworking to enhance the concepts presented.  She has taught extensively throughout the Pagan community, including Sacred Space Conference, Spring Magick, Between the Worlds Interfaith Conference and Free Spirit Gathering Festival. Her most recent projects include a channel on youtube: A Journey to the Inner Chamber. She also shares audio pathworkings and ritual on her bandcamp site: Teachings on the Path with Robin.
Robin is the owner of Holistic Embrace providing services for mind, body and spirit such as Tarot readings, Astrology reports, Spiritual Guidance and other related offerings.  She lives in Eastern Pennsylvania and her life is blessed by a 40+- year marriage, five children and the opportunity to work in the field of public education.
Robin's Website: www.robinfennelly.com
Coven of the Mystic Path, ASW: www.covenofthemysticpath.org
Her books can be found on Amazon or purchased directly through her website:
For more info: http://www.robinfennelly.com/books.html
The Inner Chamber, Vol. 1 It's Written in the Stars-Astrology
The Inner Chamber, Vol. 2 Poetry of the Spheres-Qabalah
The Inner Chamber, Vol. 3 Awakening the Paths-Qabalah
The Light of SELF: Consciousness, Spiritual Practice and Learning to Breathe
Magickal Verse: A Collection of Poetry and Prose
A Year of Gaia: The Eternal Cord
The Elemental Year: Aligning the Elements of SELF
Temple of the Sun and Moon: Luminous Devotions
Sleeping with the Goddess: Nights of Devotion
A Weekly Reflection: Musings for the Year
The Magickal Pen: A Collection of Esoteric Writings
The Enchanted Gate: Musings on the Magick of the Natural World
The Temple of the Sun: An Astrological Solar Year
Writings in the Shadow: An Exploration of the Shadow Nature