Oracle Deck Review – Secret Woods: Guides and Inspirational Messages by Kelly Patton
Oracle Deck Review
Secret Woods
Guides and Inspirational Messages
by

Kelly Patton
Publisher: Schiffer Red Feather
Pages:

28 Cards,

72

P

age

Guide Book
Publication: June 29, 2021
Author and artist Kelly Patton honored experiences she'd had spanning more than a decade by expressing insights and life lessons through art. Twenty-eight cards in her oracle deck feature unique animals, nature spirits and unusual creatures as guides who share their secrets and offer loving advice.
"Secret Woods" comes packaged in a sleeve with a die cut offering a peek at the cover of the box beneath. The wrap-around box has a magnet to hold down the flap. Inside is the full color guidebook and, beneath it, the cards – tucked into a recess – a ribbon attached to the bottom makes for their easy removal. The cards are printed on thick, mat card stock. They have a border and gilded edges.
The quality is exceptional.
A painting of the view looking up at the tree canopy is on the back of each card that instantly brings you into the woods. The artwork on the other side is colorful, detailed, and magical. Settings are mystical and the details pull you into this secret world. Cards have a title and a key phrase which are repeated in its two-page description in the accompanying guidebook. On the left is a picture of the card, larger and closer up; the right-hand side has a description of the picture and then a deeper look into the card's meaning. I found it to be just the right amount of words. Cards appear in alphabetical order, making them easy to find. An introduction, directions for using the cards, and diagrams of some spreads are also included.
The cards speak powerfully to the situations we find ourselves in, offering techniques for caring for yourself and others, sparking the imagination to problem solve, and handing readers keys to transformation. So far, the cards I've drawn have been spot on.
The package size is appealing, the art is beautiful, and the quality is about the best I've seen. I recommend you journey into the "Secret Woods," for the art if nothing else, where you'll find a wonderland of mythical creatures who playfully unveil the secret mysteries of the world.  
Kelly Patton is an artist and illustrator who conjures childhood mischief and wonder to bring people closer to nature. She self published "Moon Bunny" and "Mushroom Guardians" – both children's picture books. She also illustrated a tarot deck. She manages an online shop on her website www.kellypattonart.com.
Secret Woods: Guides and Inspirational Messages on Amazon
***
About the Author:
Lynn Woike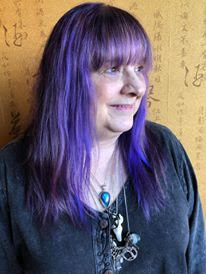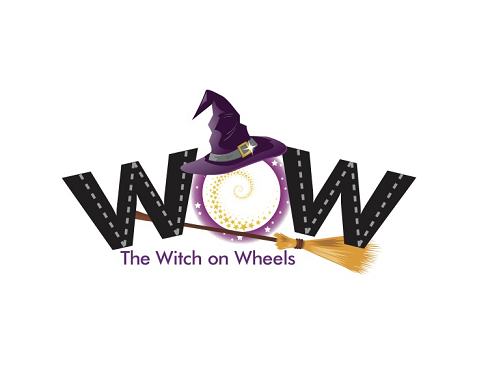 All my life I have known magic was real. As a child, I played with the fae, established relationships with trees and "just knew things." In my maiden years I discovered witchcraft and dabbled in the black-candles-and-cemeteries-at-midnight-on-a-fullmoon magick just enough to realize I did not understand its power. I went on to explore many practices including Zen, astrology, color therapy, native traditions, tarot, herbs, candle magic, gems, and, as I moved into my mother years, Buddhism, the Kabbalah and Reiki. The first man I dated after my divorce was a witch who reintroduced me to the Craft, this time by way of the Goddess. For 11 years I was in a coven, but with retirement, I have returned to an eclectic solitary practice. When accepting the mantle of crone, I pledged to serve and teach. This is what I do from my skoolie – a 30-year-old school bus converted into a tiny house on wheels that I am driving around the country, following 72-degree weather, emerging myself into nature, and sharing magic with those I meet. Find me at thewitchonwheels.com, Facebook and Instagram.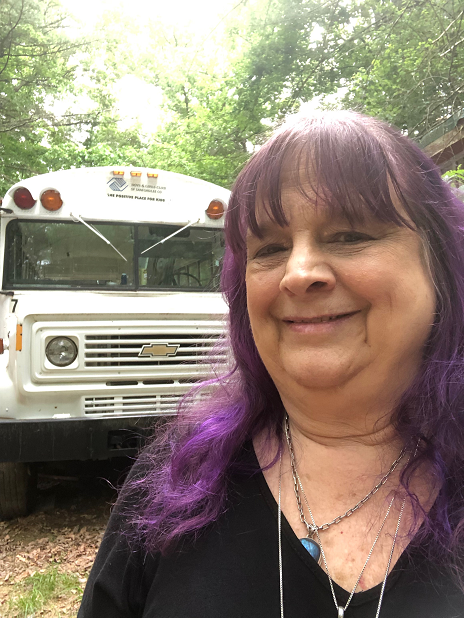 You May Also Like
August 1, 2022
December 1, 2022