Review of Dumb and Dumber
Bright Blessings Film Lovers!
This time, I'm reviewing a comedy you'd think would be the last film that offered a magical lesson, but it does! I can't count how many times I've watched it over the years because it's just that good. It was released in 1994, and brought a cult following, had two spin-off films, and even a cartoon series. The film drew $247 Million at the box office, won four MTV Movie Awards, made it on Empire Magazine's Top 500 Films of All Time, and was voted fifth greatest comedy by the readers of Total Film magazine. Not bad. Watch the trailer for Dumb and Dumber here:
This film stars Jim Carrey and Jeff Daniels as Harry and Lloyd, down in their luck best friends who are NOT living their best lives, but they have dreams of greater things. They dream of opening a pet store called "I Got Worms," specializing in worm farms….yeah…..
The film begins when they both go to work, and for Harry, the dumbest mistake he's ever made gets him fired. Lloyd falls madly in love at first sight with a client who he's sent to pick up and transport to the airport the very same day, and he's too smitten to think of anything else…so he screws up in a way only Harry's mistake could compare to, and he gets fired also. Not before he "rescues" something "the most beautiful woman alive" left behind by 'mistake' only it wasn't a mistake…
The two friends meet up at home, share their job losses, and decide to take the left behind item to Harry's new love who is on the way to Aspen in what is perhaps not only the dumbest cross-country trip ever, but one of the funniest ones as well.
By grabbing what the most beautiful woman alive left, a briefcase, they have raised the ire of the people who were supposed to pick it up, and they don't know it, but they are about to be running for their lives! Their first stop is to buy a bunch of junk with the last money they have left, which Harry immediately loses to a conniving senior citizen! That's the last straw. Lloyd cries, "I've had it with this dump…What the hell are we doing where, Harry…I'm sick and tired of having to eke my way through life. I'm sick and tired of being nobody but most of all I'm sick and tired of having nobody." The decision is made. Off to find "the most beautiful woman alive," return her briefcase, and win her heart they go!
All the way, they are followed by the would be assassins- who they manage to foil every time somehow even though they really are very stupid and have no clue they are being stalked…because they unfortunately left them a note, thinking it was a debt collector, of course of exactly where they were going…not off to an intelligent start on their trip for sure!
The trip becomes the greatest fun they have both ever had, and while they experience mishaps like ticking off local thugs, they manage to find a way to make said thugs pay for their meal! The would-be assassin's manage to get one of them accidentally killed by Harry and Lloyd, and the other eventually arrested. While they run out of money, they take a wrong turn, and are out of gas before long, they still find a way to trade the car in for a cheaper form of transportation, and make in in one piece to Aspen. There, they find the apple of Lloyd's eye, who turns out to be named Mary Swanson- and the briefcase? It was ransom money she dropped off to liberate her kidnapped husband!
They discover the money by accident, fighting in freezing temperatures when they find themselves outdoors, nowhere to go, and no clue how to find Mary. You never saw anybody start spending money so quickly, and Lloyd decides to get a makeover to make himself as attractive as possible for Mary, who is actually just wanting her husband back. Unfortunately, Lloyd had fantasized about Mary to the point he believed they are destined to be together, and to make matters worse, Harry seriously crushes on her and plans to steal her right out from under Lloyd.
In the end, everybody gets what they need most, although neither Harry nor Lloyd get the girl.
The magic of this film is in several lessons.
If you're unhappy- DO something about it. Lloyd and Harry had pretty much given up on getting out of the miserable lives they were living. They both had dead end jobs where truthfully, they were not appreciated. They lived in a run-down dump of an excuse of an apartment. They had barely two dimes to rub together, could not afford decent clothes, transportation, or haircuts, and had the worst furniture that's ever not made it to the landfill yet. But the second Lloyd saw somebody who had a great life, he knew he wanted something that great for himself. Mary's love for her husband made her glow, and misunderstanding it as attraction to her, what he wanted instead was to feel that good about his own life. So, Lloyd and Harry were able to give up what little they had and make a leap of faith and try.

Sometimes, all you really need is a good friend. There will be times in your life when your job is crap, you have no family, you are the worst physical version of yourself, you have no plan, no ambition, and no idea of what the future can hold- but you have one thing- a best friend who really, truly cares about you and who sticks with you no matter what. Sure, Harry and Lloyd sparred over Mary- momentarily- but in the end their devotion to one another shone through it all, and you know what? That friend is good enough despite everything else that's wrong. People tried to kill them, the woman they both desired was not available to them, they were poor, downtrodden, and absolutely miserable- but they had the greatest gift of all- each other's unbreakable friendship. It was that unbreakable devotion Harry had for Lloyd that ended up pulling everything together and making sure everything ended up for the best. And it didn't just benefit Lloyd and Harry, mind you, Harry saved the day for absolutely everybody.

Sometimes the Universe has plans for you and everything happens for a reason despite the reason YOU think things are happening. Harry and Lloyd thought they headed to Aspen to win Mary's heart for Lloyd, but they were actually sent by the powers that be to be the ones who ensured justice was served. Ironically, Harry and Lloyd ended up being the most important people in Mary's life, although it was not for reasons they wanted to be.

Just because you are limited doesn't mean you can't lead a good life. Let's face it, Harry and Lloyd weren't the sharpest blades in the drawer. Despite their flaming stupidity getting them into pickles, they managed to get out of them, and have a lot of fun along the way. Don't let a limitation stop you from enjoying life. EVER.
Oh, I won't spoil it for you by telling you more. Just nab a copy of Dumb and Dumber and laugh along with the comedy, the lessons, and all the good magic today!
Blessed Be!
***
About the Author: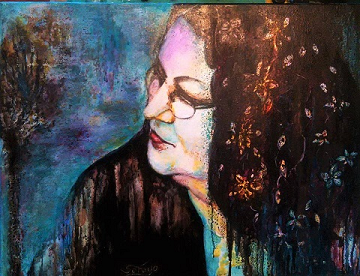 Saoirse is a practicing witch, and initiated Wiccan of an Eclectic Tradition.
A recovered Catholic, she was raised to believe in heaven and hell, that there is only one god, and only one way to believe. As she approached her late 20's, little things started to show her this was all wrong. She was most inspired by the saying "God is too big to fit into one religion" and after a heated exchange with the then associate pastor of the last Xtian church she attended, she finally realized she was in no way Xtian, and decided to move on to see where she could find her spiritual home.
Her homecoming to her Path was after many years of being called to The Old Ways and the Goddess, and happened in Phoenix, Arizona. She really did rise from her own ashes!
Upon returning to Ohio, she thought Chaos Magic was the answer, and soon discovered it was actually Wicca. She was blessed with a marvelous mentor, Lord Shadow, and started a Magical Discussion Group at local Metaphysical Shop Fly By Night. The group was later dubbed A Gathering of Paths. For a few years, this group met, discussed, did rituals, fellowship, and volunteering together, and even marched as a Pagan group with members of other groups at the local gay Pride Parade for eight years.
All the while, she continued studying with her mentor, and is still studying for Third Degree, making it to Second Degree thus far.
She is a gifted tarot reader, spellworker, teacher, and was even a resident Witch at a Westerville place dubbed The Parlor for a time.
Aside from her magical practice, she is a crocheter, beader, painter, and a good cook. She has been a clown and children's entertainer, a Nursing Home Activities Professional, a Cavern Tour Guide, a Retail Cashier, and a reader in local shops. Her college degree is a BA in English Writing. She tried her hand at both singing and playing bagpipes, and…well…let's just say her gifts lie elsewhere! She loves gardening, reading, antiques, time with friends and soul kin, and lots and lots of glorious color bedecking her small home!
On the encouragement of a loved one several years back, she searched for a publication to write for, and is right at home at PaganPagesOrg.
She is currently residing in Central Ohio with her husband, and furbabies.
Saoirse can be contacted at [email protected].