WitchCrafting: Crafts for Witches Book Review – Creating Smudge Sticks: 15 Projects to Recover Negative Energy and Promote Wellness by Peg Couch
Book Review
Creating Smudge Sticks
15 Projects to Recover Negative
Energy and Promote Wellness
by Peg Couch
Publisher: Red Feather
128 Pages
Publication Date: September 28, 2020
Merry meet.
This month, my column is about a book I was given to review called "Creating Smudge Sticks: 15 Projects to Recover Negative Energy and Promote Wellness."
While not pitched directly to pagans, using smoke is a common practice among us for purification and removing negative energy. In this book, Peg Couch presents projects for these as well as such intentions as love, anti-anxiety, stress relief, blessing a house, courage, and good vibrations.
Each project calls for a collection of fresh botanicals to make bouquet-style bundles worthy of Pinterest. Multiple pages dedicated to each project are full of an abundance of absolutely beautiful photos with an almost ethereal look on their white background, an inspirational quote, wording for a suggested intention when burning the bundle, a list of ingredients, and detailed step-by-step instructions.
Some bundles are elaborate, others simple. All must dry in a cool location for four to six weeks before burning. There is a caution to remove decorative items before burning.
Not all the flowers, herbs, and other materials for projects list their associations, so it's difficult to know if they contribute to the bundle's intentions or are added for looks only. I have found that as botanicals dry, they need to be retied to make up for shrinkage. Photos showing the arrangements dried would have been helpful.
Peg Couch specializes in creating how-to books that focus on creativity, wellness, and lifestyle. She has more than 20 years of experience in book publishing, including Better Day Books, which she founded in 2018. She resides in Pennsylvania.
Merry part. And merry meet again.

Creating Smudge Sticks: 15 Projects to Remove Negative Energy and Promote Wellness on Amazon
***
About the Author:
Lynn Woike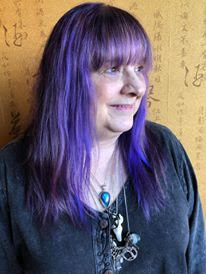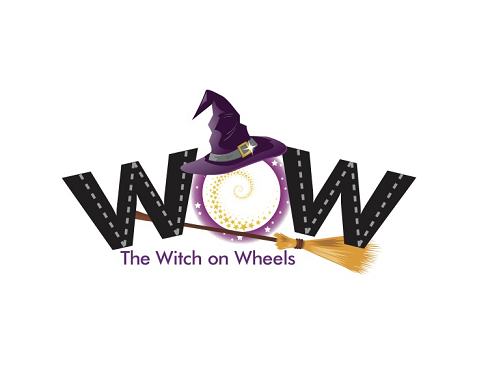 All my life I have known magic was real. As a child, I played with the fae, established relationships with trees and "just knew things." In my maiden years I discovered witchcraft and dabbled in the black-candles-and-cemeteries-at-midnight-on-a-fullmoon magick just enough to realize I did not understand its power. I went on to explore many practices including Zen, astrology, color therapy, native traditions, tarot, herbs, candle magic, gems, and, as I moved into my mother years, Buddhism, the Kabbalah and Reiki. The first man I dated after my divorce was a witch who reintroduced me to the Craft, this time by way of the Goddess. For 11 years I was in a coven, but with retirement, I have returned to an eclectic solitary practice. When accepting the mantle of crone, I pledged to serve and teach. This is what I do from my skoolie – a 30-year-old school bus converted into a tiny house on wheels that I am driving around the country, following 72-degree weather, emerging myself into nature, and sharing magic with those I meet. Find me at thewitchonwheels.com, Facebook and Instagram.