Book Review – Animal Spirit Wisdom: A Pocket Reference to 45 Power Animals by Phillip Kansa and Elke Kirchner-Young
Book

R

eview
Animal Spirit Wisdom
A Pocket Reference to 45 Power Animal
by

Phillip Kansa and Elke Kirchner-Young
Publisher: Earthdancer Books
112 Pages
Publication

Date

: May

4,

2021
Animals have always been important to humans for food, clothing, and tools. Their spirits have also been important, providing special energies and wisdom to shamans and others who learned to connect with them. They still are important. This pocket reference introduces forty-five spirit animals – from ant to wolf – and helps readers discover their gifts.
These spiritual helpers bring healing, wisdom, strength, companionship, and special energies to those willing to accept assistance from animal energy from other dimensions.
Each of these spirit animals has a two-page spread containing two color photographs, a list of positive key words, paragraphs about how it can help and protect you, and a connection exercise.
A guided journey is provided to meet the spirit animal who will always be at our side. Practices are also offered to find the right power animal for any situation in which we find ourselves.
There are many books on animal totems and spirit animals and each is somewhat different. I notice it when reading about my totem, Spider, especially in the details. Authors Elke Kirchner-Young and Phillip Kansa were a spiritual couple – he a practicing shaman and she a clairvoyant walking the path of a shaman. That makes me feel comfortable referring to the information, and its handbook size makes it easier to use than many other books.
Elke Kirchner-Young is clairvoyant and walks the path of the shaman. She channels the angel Uriel and is in contact with light-beings and power animals. She has been leading shaman and angel seminars for twenty-one years and is the founder of Soul-Power-Events to support people to find and follow their healing and unique path.
Phillip Kansa was born in the U.S. in 1943 and left his earthly body in 2018. His grandmother was a Native American. As a psychology graduate and a practicing shaman, he worked as a spiritual teacher and consultant for more than thirty years. He was clairvoyant with access to the spiritual worlds. He spoke with his ancestors and was in constant contact with the kingdom of light.
The two worked and taught in Germany as a visionary and spiritual couple for twenty-one years. Together they founded the Shaman Training of the New Age and held "soul power" events aimed at making people more aware that all beings are interconnected, how everyone deserves a happy life, and how the Creator loves us unconditionally.
Elke continues to lead New Age seminars [email protected] and rituals.

Animal Spirit Wisdom: A Pocket Reference to 45 Power Animals on Amazon
***
About the Author:
Lynn Woike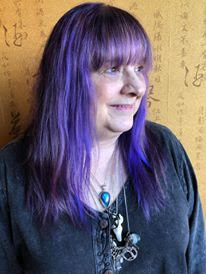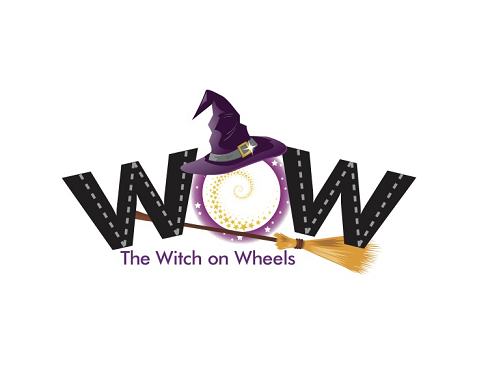 All my life I have known magic was real. As a child, I played with the fae, established relationships with trees and "just knew things." In my maiden years I discovered witchcraft and dabbled in the black-candles-and-cemeteries-at-midnight-on-a-fullmoon magick just enough to realize I did not understand its power. I went on to explore many practices including Zen, astrology, color therapy, native traditions, tarot, herbs, candle magic, gems, and, as I moved into my mother years, Buddhism, the Kabbalah and Reiki. The first man I dated after my divorce was a witch who reintroduced me to the Craft, this time by way of the Goddess. For 11 years I was in a coven, but with retirement, I have returned to an eclectic solitary practice. When accepting the mantle of crone, I pledged to serve and teach. This is what I do from my skoolie – a 30-year-old school bus converted into a tiny house on wheels that I am driving around the country, following 72-degree weather, emerging myself into nature, and sharing magic with those I meet. Find me at thewitchonwheels.com, Facebook and Instagram.