Book Review – Earth Spirit: Belonging to the Earth – Nature Spirituality in a Changing World by Julie Brett
Book

R

eview
Earth Spirit: Belonging to the Earth – Nature Spirituality in a Changing World 
by Julie Brett
Publisher: Moon Books
104 Pages
Publication

Date

: February 25, 2022
Connecting to the land is crucial for healing our Mother Earth. In her book in the Earth Spirit series by Moon Books, "Belonging to the Earth – Nature Spirituality in a Changing World," Julie Brett shares stories about connecting to place. Most are of her personal insights, travels, and events. Five come from interviews with Aboriginal community leaders, activists, and those practicing nature-based spirituality, each connected to a specific land and its history.
By telling these stories, she inspires others to respect ancestral traditions, Indigenous cultures, and First Nations people, and use integrity when practicing nature spirituality. A theme winds through the stories that stresses the importance of ritual, poetry, art, friendships, love, and listening to the land – both that on which we live and the lands from which our ancestors came.
Brett was born in England, raised on the Northern Beaches of Sydney, trained as a Druid in Glastonbury, and lives in the mountains west of Sydney where she works as an artist and spiritual author. Druidry forms the core of her practice, helping her know what it is to belong to the land – aligning with the seasons, working with the elements, and being responsible for the Earth. Most First Nations were built on these concepts.
After speaking with Uncle Peter Williams, an Aborigine Elder from the Brewarrina area, Brett wrote, "He explained that his priority is to see Aboriginal people learn about their own culture, and to reawaken the art, dance, stories and ceremonies of their own tribal areas and Countries. He explains that particular styles of art and culture belong to specific places and should be maintained in those places, and by the people who are from those places, as a part of culture."
People around the world returning to their cultural roots is what will bring balance back to lands everywhere. As humans form intimate relationships with nature, the power of story, song, and dance helps heal the Earth as well as the participants, Brett explains. Reading her Acknowledgement of Country, and its importance when conducting rituals, I knew I would be adopting it: "I acknowledge the (country name) people as the Traditional Custodians of this land, where I hold my ritual today. I pay my respects to Elders, past and present."
I am fond of telling muggles, "I worship the ground I walk on." This book helped me go deeper into how I can do that, reaffirming my belief we all need to get back to the ways of Indigenous cultures to solve the problems facing the Earth today.
Anyone seeking spiritual nourishment from nature will find ideas for forming a more intimate relationship in this book.
Julie Brett is the founder of Druids Down Under, an online networking group studying various paths in Druidry in the Southern Hemisphere, and particularly Australia. A spokesperson for Australian Druidry, she has been teaching and running public rituals based on exploring the Australian land through the traditions of Druidry since 2007. Brett also wrote "Australian Druidry: Connecting with the Sacred Landscape." Find out more about her work through her website.
Belonging to the Earth: Nature Spirituality in a Changing World on Amazon
**
About the Author:
Lynn Woike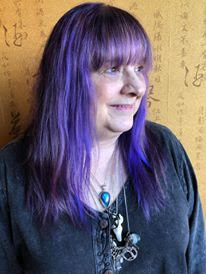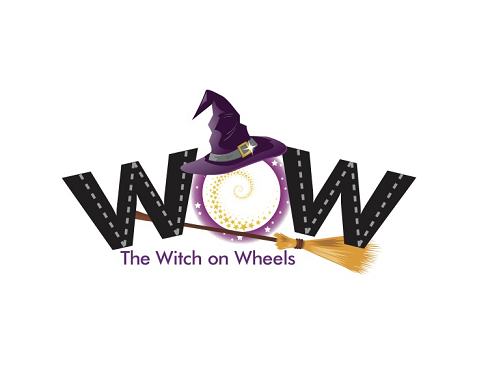 All my life I have known magic was real. As a child, I played with the fae, established relationships with trees and "just knew things." In my maiden years I discovered witchcraft and dabbled in the black-candles-and-cemeteries-at-midnight-on-a-fullmoon magick just enough to realize I did not understand its power. I went on to explore many practices including Zen, astrology, color therapy, native traditions, tarot, herbs, candle magic, gems, and, as I moved into my mother years, Buddhism, the Kabbalah and Reiki. The first man I dated after my divorce was a witch who reintroduced me to the Craft, this time by way of the Goddess. For 11 years I was in a coven, but with retirement, I have returned to an eclectic solitary practice. When accepting the mantle of crone, I pledged to serve and teach. This is what I do from my skoolie – a 30-year-old school bus converted into a tiny house on wheels that I am driving around the country, following 72-degree weather, emerging myself into nature, and sharing magic with those I meet. Find me at thewitchonwheels.com, Facebook and Instagram.