Deck Review – Soul Helper Oracle by Christine Arana Fader and Elena Dudina
Deck Review
Soul Helper Oracle: Messages from Your Higher Self
Written by Christine Arana Fader
Illustrated by Elena Dudina
Publisher: Earthdancer
43 card deck and 128 page guidebook
Publication Date: April 19, 2022
Christine Arana Fader's loving messages and Elena Dudina's dreamlike illustrations combine for an oracle deck I'm happy to have.
The illustrations are absolutely beautiful and printed on thick glossy stock. There are wise and gentle messages on each card, including:
"Live playfully and with a light heart," "A message is trying to reach you," "Have courage," and "The tree of wisdom is calling your name." Each has two pages of information in the accompanying guidebook.
Of course, the first thing I did was open the box and admire the cards. I tend to prefer tarot cards, but a collection of oracle decks that touch my soul is slowly growing. After shuffling the cards, I picked #19: "Enter the Temple of Your Truth and learn to value it." Along with assuring me all the answers I seek are in the calm, deep within my heart, it calls this card "the joker in the deck." Getting it signals something major is about to happen, something that will change me. I am to get ready by spending time in the silence as I search for my truth within. In a reading I got Saturday, The Fool also came up, as did other cards reflecting aspects of the temple of truth card. A sister witch also pulled a card that she said was pointing her in a direction she knew would be good to follow.
Power animals, herbal essential oils, a healing crystal, and a number are presented as helpers for each of the cards. Fader's desire was to help users connect with their higher selves, hear the wisdom and whispers of their souls, accept what is, and find the way back to their souls' path. With these cards and the guidebook, seekers can accomplish that.
The message pulled is meant to be the theme for three weeks — twenty-one days — so meaningful information can be revealed and changes can be made accordingly. There are also two well-known card spreads explained in the guide. Using them as tools to go deep within, it is possible to hear and understand messages from your higher self, provide profound wisdom, awakening, and transformation.
My sister witch and I both found the images and words to be supportive, gentle, and healing, loving and caring and recommend this deck.
About the author:
Since 2010 Christine Arana Fader has led seminars, workshops, and guided trance journeys. She is deeply connected to dragons, Avalon, and the spirit world. Through her work she shares the wisdom, love, and insight, planting light-filled seeds for a new world in people's hearts. The author of the "Dragon Wisdom" oracle deck, Fader lives in Germany.
About the illustrator:
Artist Elena Dudina was born in Russia and has lived and worked in Madrid since 2002. By putting her heart and soul into her work, her creations move people.
Soul Helper Oracle: Messages from Your Higher Self on Amazon
**
About the Author:
Lynn Woike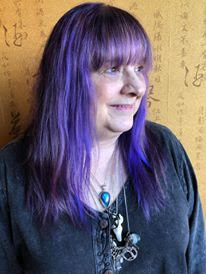 thewitchonwheels.com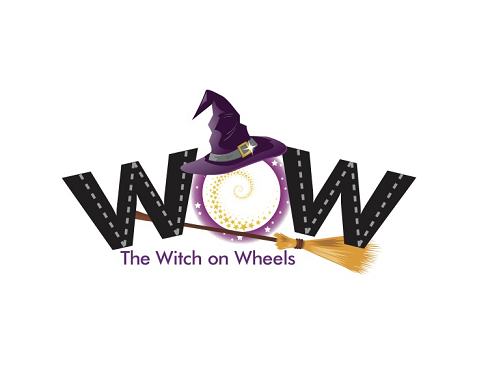 All my life I have known magic was real. As a child, I played with the fae, established relationships with trees and "just knew things." In my maiden years I discovered witchcraft and dabbled in the black-candles-and-cemeteries-at-midnight-on-a-fullmoon magick just enough to realize I did not understand its power. I went on to explore many practices including Zen, astrology, color therapy, native traditions, tarot, herbs, candle magic, gems, and, as I moved into my mother years, Buddhism, the Kabbalah and Reiki. The first man I dated after my divorce was a witch who reintroduced me to the Craft, this time by way of the Goddess. For 11 years I was in a coven, but with retirement, I have returned to an eclectic solitary practice. When accepting the mantle of crone, I pledged to serve and teach. This is what I do from my skoolie – a 30-year-old school bus converted into a tiny house on wheels that I am driving around the country, following 72-degree weather, emerging myself into nature, and sharing magic with those I meet. Find me at thewitchonwheels.com, Facebook and Instagram.