Book Review – Flower Essences from the Witch's Garden: Plant Spirits in Magickal Herbalism by Nicholas Pearson
Book

R

eview
Flower Essences from the Witch's Garden
Plant Spirits in Magickal Herbalism
by

Nicholas Pearson
Publisher:

Destiny Books
512 Pages
Publication Date: April 5, 2022
Flowers have always been magical. Long ago, magic and medicine were intertwined, and here they are again.
I am a witch who uses and has made flower essences. I am excited to find Nicholas Pearson has done something I haven't seen anyone else do — merge the medical and the magical sides of healing flower essences that work on a spiritual level.
"Flower Essences from the Witch's Garden" is a tome that has it all — a comprehensive reference for the beginner and the practitioner. In it Pearson explains what flower essences are — vibrational elixirs carrying the flower's soul pattern — and are not, their history, instructions for making single-flower essences, techniques to assist in communicating with plants, and tips for using essences. He shares his potion formulary for therapeutic essence blends; a collection of essence-based spells; and a directory of one hundred plant essences with astrological, elemental, therapeutic, and magickal correspondences.
Those are among the correspondences witches work with, knowing that as above, so below; and as within, so without. It is the secret of magic: make a change within and have change manifest without. And vice versa. So ways to use these essences in magick intrigued me the most: flying essence blends; magickal formulas for the sabbats and various intentions; creating sacred space; and incorporating essences into meditation, potions, and rituals.
This book is a valuable guidebook for working with plants. It is packed with practical information and Pearson's personal insights, providing beginners with everything needed to get started, and practitioners with inspiration to use these healing essences in magickal ways.
It has a permanent spot in my collection.
---
Nicholas Pearson is a flower essence practitioner and researcher whose love for plants grew alongside his love for the mineral kingdom. Best known for his work with crystal healing and reiki, Pearson is also a practicing witch and occultist. An internationally acclaimed presenter, he is the author of several books, including "Crystals for Karmic Healing and Crystal Basics." He lives in Orlando, Florida.
Flower Essences from the Witch's Garden on Amazon
**
About the Author:
Lynn Woike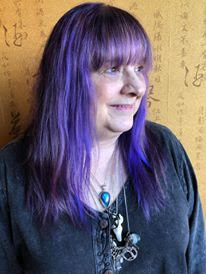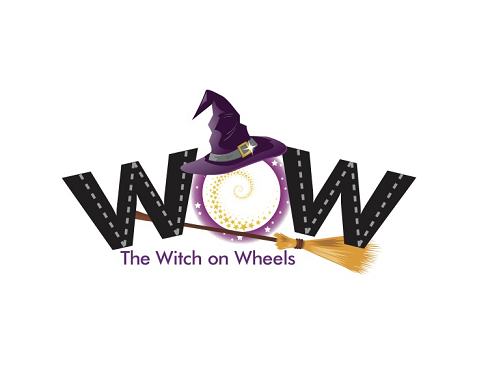 All my life I have known magic was real. As a child, I played with the fae, established relationships with trees and "just knew things." In my maiden years I discovered witchcraft and dabbled in the black-candles-and-cemeteries-at-midnight-on-a-fullmoon magick just enough to realize I did not understand its power. I went on to explore many practices including Zen, astrology, color therapy, native traditions, tarot, herbs, candle magic, gems, and, as I moved into my mother years, Buddhism, the Kabbalah and Reiki. The first man I dated after my divorce was a witch who reintroduced me to the Craft, this time by way of the Goddess. For 11 years I was in a coven, but with retirement, I have returned to an eclectic solitary practice. When accepting the mantle of crone, I pledged to serve and teach. This is what I do from my skoolie – a 30-year-old school bus converted into a tiny house on wheels that I am driving around the country, following 72-degree weather, emerging myself into nature, and sharing magic with those I meet. Find me at thewitchonwheels.com, Facebook and Instagram.