Book Review – Sacred Sex: The Magick and Path of the Divine Erotic by Gabriela Herstik
Book

R

eview
Sacred Sex:
The Magick and Path
of the Divine Erotic


by

Gabriela Herstik


Publisher:

TarcherPerigee


352 Pages




Publication Date: July 12, 2022
"Sacred Sex: The Magick and Path of the Divine Erotic" is a complete guide to making sexuality a central part of any spiritual practice. Conversational and straightforward, Gabriela Herstik defines sex as "anything with the potential to bring you an expansive sense of pleasure, with the possibility of orgasm." A devotee of the Goddess of Love and Lust, she defines "sacred sexuality as a spiritual philosophy and practice rooted in conscious pleasure, and connection to the sexual self as a path to inner wisdom, magick, and evolution … Sacred sexuality is becoming a priest/ess of your own pleasure."
Being aware of sexual energy and knowing how to work with it raises sex to a sacred level. Through meditation, visualization, and breath work, readers learn how to use this erotic energy in magick.
Age, relationship status, gender, faith, and physical abilities do not affect seeing yourself as your own lover and to answer your own needs when practicing sacred sexuality. The first step is to shed shame and guilt. To help with that are directions to make an amulet to banish negative beliefs using The Tower card and a talisman to draw in supportive beliefs with The Star card.
An erotic archetype represented by a tarot card provides the framework for each chapter. Spells, rituals, journal prompts, affirmations, tarot spreads, wisdom, and a myriad of practical and energetic tools guide readers to understand their sexuality. There is a condom blessing, a spell to cultivate self-lust, guidance for creating a sacred masturbation practice, inspiration for turning orgasms into offerings, help using sigils, common myths debunked, and how-tos for integrating kink.
Topics include mystical traditions from around the world, honoring your boundaries, up-to-date sex education, sexual alchemy, glamour, pleasure as a guiding principle, and redefining the Divine Feminine and Divine Masculine. The book ends with directories of sex worker advocacy groups, kink resources, and erotic tarot and oracle decks, along with the sex therapists, sex workers, and sexuality professionals who were interviewed for the book.
Sex-magick beginners and experienced practitioners alike will find this nonjudgmental, densely informative guide nothing short of divine.
---
Gabriela Herstik is the author of other books including "Inner Witch: A Modern Guide to the Ancient Craft." Gabriela Herstik began practicing witchcraft at the age of 13, and is a devotee of the Goddess of Love and Lust. She leads kinky rituals and discussion circles, writes ritual guides for lunations and sabbats, and creates erotic art. She believes magick is for everyone. Keep up with her at gabrielaherstik.com and on Instagram and Twitter at @gabyherstik.
**
About the Author:
Lynn Woike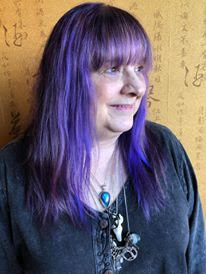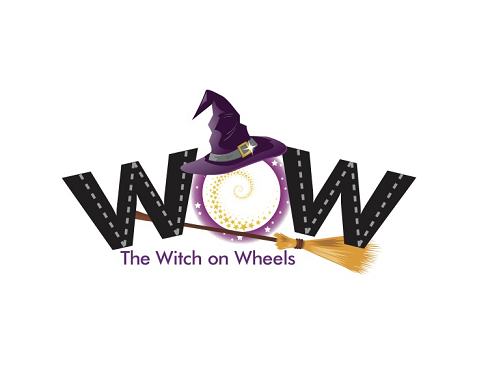 All my life I have known magic was real. As a child, I played with the fae, established relationships with trees and "just knew things." In my maiden years I discovered witchcraft and dabbled in the black-candles-and-cemeteries-at-midnight-on-a-fullmoon magick just enough to realize I did not understand its power. I went on to explore many practices including Zen, astrology, color therapy, native traditions, tarot, herbs, candle magic, gems, and, as I moved into my mother years, Buddhism, the Kabbalah and Reiki. The first man I dated after my divorce was a witch who reintroduced me to the Craft, this time by way of the Goddess. For 11 years I was in a coven, but with retirement, I have returned to an eclectic solitary practice. When accepting the mantle of crone, I pledged to serve and teach. This is what I do from my skoolie – a 30-year-old school bus converted into a tiny house on wheels that I am driving around the country, following 72-degree weather, emerging myself into nature, and sharing magic with those I meet. Find me at thewitchonwheels.com, Facebook and Instagram.