Book Review – A Practical Introduction to Numerology: Your Expert Guide to Understanding the Hidden Power of Numbers by Sonia Ducie
Book

R

eview
A Practical Introduction to Numerology
Your Expert Guide to Understanding the Hidden Power of Numbers
b

y Sonia Ducie
1

36

Pages
This book introduces beginners to the metaphysical science of numerology, which dates back to Pythagoras in the sixth century BCE, showing how adding numbers together can offer information about everything from personality to life events.
All the basics are covered in a Q&A format, chapter by chapter, exploring the questions most often asked about numerology. There are "Focus On" boxes that provide a deeper understanding of key terms and aspects. "Try It" boxes help readers calculate their own numbers.
"The whole of life is based on numbers … everything moves in numerical cycles from 1 to 9," Sonia Ducie states in her book "A Practical Introduction to Numerology," one of a dozen she's written that have been translated into 14 languages.
In Chapter 1, she explains the history and applications of numerology, and defines its many systems including sacred geometry, divination, Chinese, Pythagorean, Vedic and Mayan. She specializes in esoteric numerology, originating out of Ancient Syria, which focuses on the inner journey of the soul and relies on intuition to help see life's big picture.
Soul, in this context, is "our inner connection to the energy we are made up of, which also connects us to everyone else."
After a brief interpretation of the numbers 1 to 9, readers are introduced to the various numbers that are covered such as personality, life's purpose, karmic keys, name, soul vibration and personal year.
If you are impatient, you can jump right to chapter 3 (page 28) and calculate your personality number, look up its meaning and move on with each chapter, calculating more numbers and looking up their meanings.
I am not an expert on numerology and it's been a long time since I paid much attention to more than my personal year. I am coming to the end of my Number 9 year and much of the description she gives does fit.
While going online for a free numerology calculator to verify I added my letters and numbers correctly, I discovered while Ducie uses the day of the month you were born as your personality number, others use your name at birth, which for Ducie labels as your name number. I assume this is because systems are different.
She tells readers, "[T]he descriptions in this book are from the way I see and experience numbers. It's essential for you to develop your own relationship with numbers – to arrive at your own conclusions, beliefs and interpretations based on experience, and to discover your own path in life."
This book was first published in the UK and USA in 2016 by Watkins.
About Author Sonia Ducie
Sonia Ducie discovered numerology by accident. Her father was a mathematician and from childhood she was fascinated by numbers. She became aware of their intuitive side at age 32, when she had a reading with Claudine Aegerter. "As dramatic as it may seem, during that session I literally saw the light. I simply knew this was what I wanted to do for the rest of my life," she wrote in the introduction, adding, "I suggested to Claudine she set up a formal organization, and the Connaissance School of Numerology was born. I trained with Claudine and have been a professional Numerologist ever since." Ducie's given readings for more than 26 years and also offers professional training in esoteric numerology and esoteric tarot. Her mission is to inspire others to be successful in all areas of their lives by tapping into the creative power of numerology.
***
About the Author:
Lynn Woike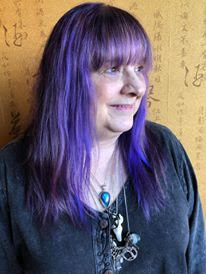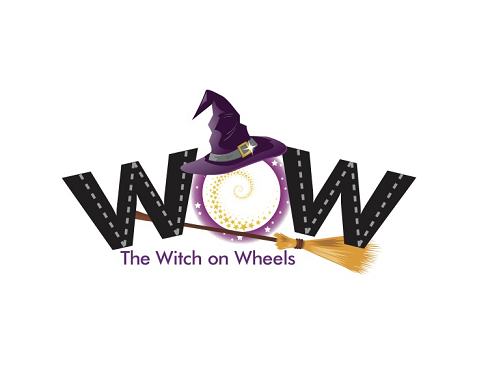 All my life I have known magic was real. As a child, I played with the fae, established relationships with trees and "just knew things." In my maiden years I discovered witchcraft and dabbled in the black-candles-and-cemeteries-at-midnight-on-a-fullmoon magick just enough to realize I did not understand its power. I went on to explore many practices including Zen, astrology, color therapy, native traditions, tarot, herbs, candle magic, gems, and, as I moved into my mother years, Buddhism, the Kabbalah and Reiki. The first man I dated after my divorce was a witch who reintroduced me to the Craft, this time by way of the Goddess. For 11 years I was in a coven, but with retirement, I have returned to an eclectic solitary practice. When accepting the mantle of crone, I pledged to serve and teach. This is what I do from my skoolie – a 30-year-old school bus converted into a tiny house on wheels that I am driving around the country, following 72-degree weather, emerging myself into nature, and sharing magic with those I meet. Find me at thewitchonwheels.com, Facebook and Instagram.