Rowan Supermoon Tarot Spread
Hello, Brightest Blessings!
I wanted to share February's Supermoon Tarot Spread
Rowan Moon Tarot Spread

February's full moon has several names: ROWAN MOON, ICEMOON, QUICKENING MOON, STORM MOON, HUNGER MOON, SNOW MOON.

The moon grows large here in Paris, Idaho. I've had the pleasure to do rituals with the Supermoon, in a few key spots here in Paris. I did solitary rituals watching the moon close up with no trees or houses to block the view. I've even gone to our local little cemetery, which is on a high hill overlooking the rural city below, such a sight to be hold.

SUPERMOON energy is Strong and Very Powerful. This can help with putting extra strength in rituals or spell work. Your intuition and psychic abilities are at their fullest. Be aware with it being a Leo sign, emotions will run high. Be cautious in any emotional situation so you're in better control.

You can set goals to be worked on for the next Supermoon next month.
Meditation and divination will have deeper meanings and more successful outcomes. Put your desires and energies into this Supermoon, you can make things manifest! Keep your heart true and your intention to make your life a little bit better especially with abundance, love, luck, & good health. Invite positive energy within your life and home.

You can use this spread anytime in the month of February for any lunar phase. It can be used for Tarot, Oracle cards, even crystal reading or Runes as well
***
About the Author: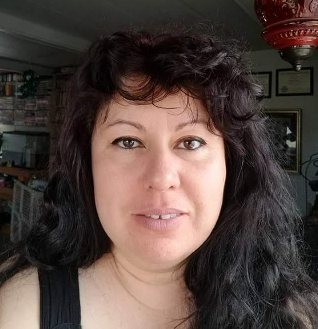 Norma Clark
I'm Wiccan, My style follows my spiritual path, and what comes to mind.. I live in a small rural town, Paris, Idaho. I share my life With my Wiccan husband, 2 hyper Children, and gang of critters. I love to create new designs by looking at nature, cultural ideas for my Jewelry and create unique Metaphysical items. COME Sit For A Spell or Two, And See the Magick of Forevrgoddessboutique
We Offer Free Tarot Readings, email me, for details
[email protected].com