Wisdom Keepers Book Box

by WEvolve
WEvolve's Wisdom Keepers Book Box launched in December 2019. Its first was "An Exploration of Past Lives."
The book around which the box was themed was "The Past Life Perspective: Discovering Your True Nature Across Multiple Lifetimes" by Ann Barham.
As described on Amazon – where seventy-five percent of people who rated the book gave it five stars – it is described this way:
In this rare and fascinating intimate glimpse at past life regression therapy, licensed therapist Ann Barham invites us into her office as she helps her clients mine their unconscious memories for the key past life experiences that can provide specific guidance for their current situations. No longer simply the stuff of new age practitioners, past life regression therapy is a powerful tool that can improve your understanding of your personal challenges and deepen your connection with the world around you. Barham demystifies this intriguing phenomenon, sharing her client's astounding stories, each a clue to the profound influence the personalities of the past have on our thoughts and actions today. … Through past life therapy, everyday people are able to experience prior lifetimes all the way through their deaths, tapping into abiding spiritual truths and answering essential questions about human existence.
Inspiration to sip while reading, before meditating or before a past life regression, is an envelope of loose tea and a cloth drawstring bag with which to brew it. Called Moments in Time, it is an organic blend of ginkgo leaf, hibiscus flower, eleuthero root, gotu kola herb, parsley flakes, alfalfa leaf, bilberry leaf and ginger root.
Palo santo is a sacred tree of the Amazon. Burning its wood – or in this instance, a four-ounce palo santo scented candle by The Good Candle – brings in sacred, golden energy. The soy wax was hand-poured. It smells light and beautiful, not the smell I associate with a burning stick palo santo.
An organza bag held a custom-blended oil and a carnelian stone. The oil, Past Life Potion, blends sage, frankincense, neroli, bergamot, geranium and vetiver essential oils to stir memories of previous lifetimes. The scent is warm and rich, offered in a generous 10ml bottle with a roller applicator tip. It can be worn as a scent or it can be applied to the third eye during meditation.
The raw piece carnelian measures about an inch on three sides. The stone activates creative energy while acting as an anchor to the physical world during spiritual journeys.

WEvolve Box delivers sacred objects from mystical traditions around the world, delivering inspiration with which to connect to the Universe within. An invocation for divine guidance is used in curating each box, asking "each item, each intention, each word, be guided by the Divine Source/the Great Mystery of all life and by the collective consciousness of each person who receives these boxes and extend to the people they touch."
The card included with the Past Life box noted, "You are an infinite being, and there have been many lives before this one. We are tied to people and circumstances that are related to previous lifetimes. Often we find ourselves in repeating cycles that impact health, relationships, money and more, and no matter what we do, we can't seen to shift the situation our habit."
It's perfect for anyone who's had déjà vu or felt like they knew someone they just met … which is just about everybody. While this box is no longer available, there are others equally interesting.
Wisdom Keepers Book Boxes cost $29.95. PaganPages readers can get a 10% discount by using the code MYSTIC10. In addition to other boxes are a variety of spiritual tools from runes and crystal balls to Zen gardens and one-of-a-kind handmade tarot pouches.
"I intend that every box be inspired by the highest vibration. In alignment with highest good for all," stated WEvolve Box Creatrix Lalania Simone, co-owner of @alchemyritualgoods, and author of "Urban Soul Warrior." "This idea was born of a desire to inspire and connect in a profound and meaningful way with like-minded beings that are on a path of spiritual awakening. We are evolving together."
Introducing herself online, she writes, "I have come to earth to experience The Awakening, the dawning of the new age of consciousness. And through the experience of awakening, to be a vessel of Divine Love to inspire beings realize their magnificent, infinite nature. Life in the third dimension can feel incredibly complicated, mere survival takes so much of our attention, it's a wonder that we have any time to devote to spiritual practice, which is the flame that ignites the awakening within. I hope that I can assist whenever possible, through words and guidance that I have received, and through WEvolve Box, a subscription experience full of rituals and sacred wisdom. I am deeply honored to do this work. Please reach out anytime. May the veil of illusion be lifted from our eyes, and may all hearts awaken."
For more information, visit https://wevolvebox.com
Follow them on Facebook at: https://www.facebook.com/wevolvebox
Follow their Pinterest at: https://www.pinterest.com/wevolvebox/
Follow them on Instagram at: https://www.instagram.com/wevolvebox/
***
About the Author:
Lynn Woike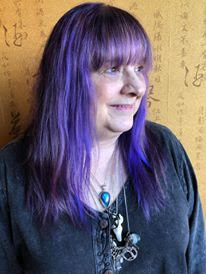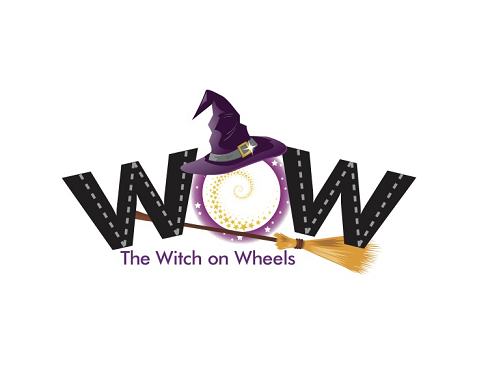 All my life I have known magic was real. As a child, I played with the fae, established relationships with trees and "just knew things." In my maiden years I discovered witchcraft and dabbled in the black-candles-and-cemeteries-at-midnight-on-a-fullmoon magick just enough to realize I did not understand its power. I went on to explore many practices including Zen, astrology, color therapy, native traditions, tarot, herbs, candle magic, gems, and, as I moved into my mother years, Buddhism, the Kabbalah and Reiki. The first man I dated after my divorce was a witch who reintroduced me to the Craft, this time by way of the Goddess. For 11 years I was in a coven, but with retirement, I have returned to an eclectic solitary practice. When accepting the mantle of crone, I pledged to serve and teach. This is what I do from my skoolie – a 30-year-old school bus converted into a tiny house on wheels that I am driving around the country, following 72-degree weather, emerging myself into nature, and sharing magic with those I meet. Find me at thewitchonwheels.com, Facebook and Instagram.