Book Review – Llewellyn's Little Book of Moon Spells by Melanie Marquis
Book Review
Llewellyn's Little Book of Moon Spells
by Melanie Marquis
264 Pages
… Have you ever felt inspired or excited by a bright full moon, or found comfort and hope in the silvery glow of a crescent moon shining through a thin veil of clouds? As our closest celestial neighbor and the brightest, biggest object in the night sky, the moon has an undeniable connection to the planet we call home. In fact life, as we know it literally depends on it….1.
Llewellyn's Little Book of Moon Spells by Melanie Marquis is 13th in the series of Llewellyn's "Little Books" covering a variety of topics specific to pagan practice. A standard of the "Little Books" is their small size, which means the ultimate portability while containing everything needed for the beginner through the advanced practitioner. Containing more than sixty (60) spells, this book fills that criteria nicely.
A List of Spells, Other Magic, Potions and Powders is strategically placed right at the beginning of the book. This allows for ease and overview of what can be found between the pages and whets the appetite for diving in, experimenting and learning. And, what follows are eight (8) chapters that cover all of the nuances of moon magic. Little call-outs in each chapter bring another tidbit of information relating to moon lore, magic or astronomical aspecting that provide yet another layer of perspective and detail.
… Magic is simply the act of using your own personal power and the power of the universe to transform and guide the energies that make up all that is…2.
Chapter One: Moon Magic Basics gives the reader all that is needed to forge a connection to the Moon and lunar energies. Ms. Marquis encourages the reader to explore different means of connection and provides a variety of methods and suggestions that can be applied in sorting out your particular type of resonance. Once identified, the next steps offered are those of strengthening what you have revealed about your lunar connections and simply "being" in the presence of the Moon before spell work is begun. The benefits of Moon journals, creating sacred space and basic ritual workings concludes this chapter, giving a lovely foundation to build upon.
Chapter Two: Moon Correspondences is filled with multiple layers of information, both traditional attributions and those that reach more broadly and inclusively to fit the needs of any reader. This chapter is one that can be used at reference time and again as your workings progress and the connections you establish to lunar magic flex and transform.
Chapter Three: Timing Magic with the Moon addresses the time stamp assigned to both the astronomical and magickal moon energy. Phase, Moonrise and Moonset, Moon Day and Hour and the astrological mantles of the Moon are explained in a concise and easy way of application and understanding.
Chapter Four: Lunar Potions and Powders and Chapter Five: Moon Spells by Lunar Phase are a feast of recipes to put action into your magic and begin the process of coalescing the practical information previously provided and the spirit of adventure and trial that is the natural outcome of theory.
Chapter Six: Special Moon Magic is a nice addition with spell working for Supermoons, Blue Moons, Blood Moon magic and Eclipses.
Chapter Seven: Moon Spells by Goal provides yet another way to easily find exactly what you need. Everything is broken down into major categories such as, employment, beauty, healing and more. There is literally a spell and working for anything, anyone would need, and the adaptability to combine and remodel to fit the more specific and synthesized intentions.
Chapter Eight: A Year of Moon Magic awakens the reader to what a sustainable practice of lunar magic looks like. After all, as Witches, Pagans and Magic Workers connection to the natural cycles and the cosmic energies is a staple of the work that we do. The work is broken down by month beginning with January, and taking into consideration the natural tides of being human. A list of correspondences including: Seasonal Lunar Symbols, Colors, Animal and Folk Names is given for each month's work. Additionally there is a ritual/spell for the Full and New Moon phases of that month.
The Conclusion brings all of what has been learned into a comprehensive whole, and gives the appropriate encouragement of making the work your own, diverging from what was written and building upon what worked and what didn't.
… Explore try new things practice and follow your intuition and you'll continuously discover more about your own ways to a tune to the moon you'll also get increasingly better at working with its energies indeed through regular practice you'll find that you have your own utterly unique ways of making moon magic being the utterly unique creature that you are the moon is a powerful force of nature and so to are you…3.
Would I Recommend
Llewellyn's Little Book of Moon Spells by Melanie Marquis is a handy little guide to develop a meaningful and diverse routine of Lunar Magic. I appreciate the repetition of the work in the form of opening the aperture up a little wider and enabling the reader to latch on to a particular working through different lenses of application. Writing in this way means that if you are not yet familiar with the associations of each phase or astrological moon sign, but know that you would like to use lunar magic for healing or beauty, there is a chapter specific to goal-oriented use. There is a lot of really good stuff contained in a small package and as I always note, the best books are those that you know from the start that you will return to again and again for inspiration.
About Author Melanie Marquis
Melanie Marquis is the founder of the United Witches global coven and the organizer of Denver Pagans. She has written for Circle, Pentacle, and the American Tarot Association. Melanie's books include The Witch's Bag of Tricks, A Witch's World of Magick, Beltane, and Lughnasadh. She is the co-creator of the "Modern Spellcaster's Tarot" and the coauthor of Witchy Mama. Melanie lives in Denver, Colorado. Visit her online at www.MelanieMarquis.com.
Footnotes:
Introduction, p. 1

Introduction, p. 3

p. 248
Llewellyn's Little Book of Moon Spells (Llewellyn's Little Books (13))
***
About the Author: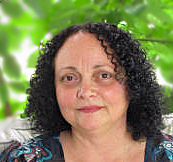 Robin Fennelly is a Third Degree Initiate within The Assembly of the Sacred Wheel Tradition and serves as High Priestess of Coven of the Mystic Path, the 12th Coven within the Assembly of the Sacred Wheel Tradition. She teaches and facilitates classes for the Pagan Experience Study Group that serves as foundation for membership within Coven of the Mystic Path.  
Her spiritual journey is strongly rooted in both Eastern philosophy and the Western Magickal systems from which she has formed a core foundation that is diverse in knowledge and rich in spiritual practice.  A life-long learner, her practice has evolved from the classical and philosophical teachings of books, practical experience and enrichment of this knowledge base by attending workshops of various spiritual traditions presented by master teachers.
Robin formally came to the Wiccan path in 1994. Following practice as a solitary for 2 years, she dedicated to Oak and Willow Coven of The Assembly of the Sacred Wheel Tradition in November of 1996. She received her 1st, 2nd and finally 3rd degrees within the Assembly Tradition and has served as High Priestess of Oak and Willow since Samhain of 2001.

As a teacher of esoteric and magickal studies she has used Energetic Anatomy, Tarot, Astrology, Hermetic Qabala, Eastern Philosophy, and Numerology as the foundations of her diverse selection of workshops and writings for more than 25 years. Exploration of varied energetic protocol has been the focus of her work for some time now and the information gained through direct experience informs all of her magickal and spiritual work.
Robin's writings have been featured online, and in print Internationally.  She has authored several books incorporating her unique style of writing making use of poetry, prose and pathworking to enhance the concepts presented.  She has taught extensively throughout the Pagan community, including Sacred Space Conference, Spring Magick, Between the Worlds Interfaith Conference and Free Spirit Gathering Festival this Summer. Her most recent project is hosting an online blogging community entitled The Pagan Experience.
Robin is the owner of Holistic Embrace providing services for mind, body and spirit such as Tarot readings, Astrology reports, Spiritual Guidance and other related offerings.  She lives in Eastern Pennsylvania and her life is blessed by a 40+- year marriage, five children and the opportunity to work in the field of public education.
Robin's Books
The Inner Chamber, Vol. 1 It's Written in the Stars-Astrology
The Inner Chamber, Vol. 2 Poetry of the Spheres-Qabalah
The Inner Chamber, Vol. 3 Awakening the Paths-Qabalah
The Light of SELF: Consciousness, Spiritual Practice and Learning to Breathe
Magickal Verse: A Collection of Poetry and Prose
A Year of Gaia: The Eternal Cord
The Elemental Year: Aligning the Elements of SELF
Temple of the Sun and Moon: Luminous Devotions
Sleeping with the Goddess: Nights of Devotion
A Weekly Reflection: Musings for the Year
The Magickal Pen: A Collection of Esoteric Writings
The Enchanted Gate: Musings on the Magick of the Natural World
For more info: http://www.robinfennelly.com/books.html
Robin's Website: www.robinfennelly.com
Coven of the Mystic Path, ASW: www.covenofthemysticpath.org