Book Review – Cord Magic: Tapping into the Power of String, Yarn, Twists, & Knots by Brandy Williams
Book

R

eview
Cord Magic
Tapping into the Power of
String, Yarn, Twists, & Knots
by

Brandy Williams
Publisher: Llewellyn Publications
304 Pages
Publication

Date

:

5/08/

2021
Cords are one of the easiest ways to make magic. Fibers are common, knotting is easy, and together both can be used for nearly every conceivable purpose, making threads the ultimate portable witch's tool. Cords can be made as standalone talismans or used to add power to other workings.
This book contains what seems to be everything you need to know about magic with cords, starting with examples of fibers through history and many different cultures, how they become charmed, and how to unmake them.
It takes longer to explain how to make a cord than to do it. Gather two or more pieces of string the same length. Knot at both ends. Secure one end to a sturdy object. Keeping tension on the string, begin to twist the threads together. When the tension has increased dramatically and the cord begins to kink on itself, grasp the cord at the midway point and bring the end you twisted to the end that is anchored. Let go in the middle and it will curl back upon itself.
Spinning the string infuses it with energy – twist to the right to send energy into the world, and left to direct it toward yourself. Your knowledge of magic when making choices every step of the way – the days, the number of strands, their colors, the fiber – fortifies your cord with purpose.
Chapters cover design elements in depth, giving readers many ways to infuse meaning and customize cords to make something happen, to hold energy, or to store energy for later release. Cords easily capture the energy of time and place – a full moon, a thunderstorm, a sabbat, a retreat – and then keep the energy for later use.
Think of a knot as a wish; it contains energy. Brandy Williams illustrates some common knots to use when making cords for protection, health, happiness, relationships, prosperity, weather magic, astrological signs, and more. There are positively worded affirmations, and intentions that can be spoken when starting the project, then when meditated while working. Because of the way yarn is looped, knitting, crocheting and macrame can be considered a series of knots that can seal in an intention.
Examples are also given for an array of cords, and worksheets abound, prompting users to record personal references and meanings when beginning their own cord magic. The possibilities are endless – from ribbon used to decorate a baby shower gift to a talisman for protection while traveling – so grab some string and make some magic.
About Author Brandy Williams:
Brandy Williams is a Wiccan high priestess and ceremonial magician who has been practicing and teaching magic for more than twenty-five years. An internationally known author and lecturer on esoteric topics and women's studies, she is also an initiator within Ordo Templi Orientis, based out of Washington state.

Cord Magic: Tapping into the Power of String, Yarn, Twists & Knots on Amazon
***
About the Author:
Lynn Woike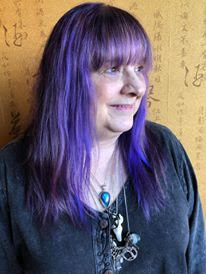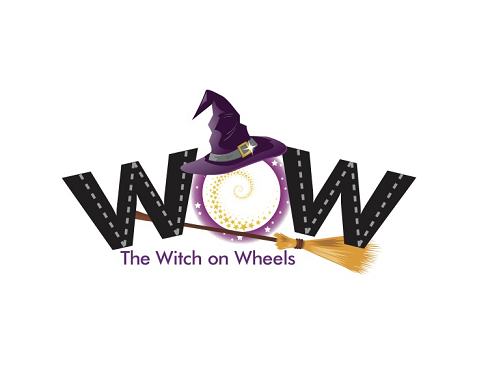 All my life I have known magic was real. As a child, I played with the fae, established relationships with trees and "just knew things." In my maiden years I discovered witchcraft and dabbled in the black-candles-and-cemeteries-at-midnight-on-a-fullmoon magick just enough to realize I did not understand its power. I went on to explore many practices including Zen, astrology, color therapy, native traditions, tarot, herbs, candle magic, gems, and, as I moved into my mother years, Buddhism, the Kabbalah and Reiki. The first man I dated after my divorce was a witch who reintroduced me to the Craft, this time by way of the Goddess. For 11 years I was in a coven, but with retirement, I have returned to an eclectic solitary practice. When accepting the mantle of crone, I pledged to serve and teach. This is what I do from my skoolie – a 30-year-old school bus converted into a tiny house on wheels that I am driving around the country, following 72-degree weather, emerging myself into nature, and sharing magic with those I meet. Find me at thewitchonwheels.com, Facebook and Instagram.