Book Review – Sacred Symbol Magic: Harness Their Power for Mind, Body, and Soul by Sarah Bartlett
Book Review
Sacred Symbol Magic
Harness Their Power
for Mind, Body, and Soul
by Sarah Bartlett
Publisher: Weiser Books
128 Pages
Published:

4/19/2021
All cultures have created symbols drawn from nature, geometry, and mythology that hold meaning, power, and magic. Learn their secret language and you'll learn to promote a loving relationship with the Celtic knot, wear an Egyptian scarab to enhance psychic protection, and let butterflies promote good health. The All-Seeing Eye, pentagram, bee, labyrinth, lotus, mandala, Buddhapada, Om, the Sator Square and the Unicursal Hexagram are all symbols of spiritual growth.
In "Sacred Symbol Magic," Sarah Bartlett gives practical ideas for using fifty symbols to empower and improve well-being. Collected from a multitude of spiritual traditions, cultures, and centuries, they are divided equally in five categories: blessing the home, self-empowerment, growth, joyful relating, and emotional healing. Each has a two-page spread which includes an illustration of the symbol; a short description of its meaning; how to incorporate its magic into your life; and ways of "harnessing the power of corresponding energies to amplify and set out the pathway to the ultimate goal or intention." Affirmations, meditations, rituals and activities often require candles, herbs, crystals and other objects to deepen the connection.
The importance of working with moon phases and keeping a journal are also covered.
This is a handy reference book for a collection of both common and some not-so-common symbols. There are nuggets of information and inspiration for everyone. For instance, I had never thought of a swan as a symbol, yet it was used in Greek and Hindu traditions – and in Roman mythology was sacred to Venus, the goddess of love.
An index makes it easy to find the desired pages.
Sarah Bartlett is the author of several spiritual and occult books, including "The Tarot Bible" and "The Essential Guide to Psychic Powers." An astrologer for many women's magazines such as Cosmopolitan UK, She, Spirit and Destiny, and the London Evening Standard, Sarah is a founding member of theastrologyroom.com. Sarah teaches and practices astrology, tarot, Wicca, and other occult arts.
Sacred Symbol Magic: Harness Their Power for Mind, Body, and Soul on Amazon
***
About the Author:
Lynn Woike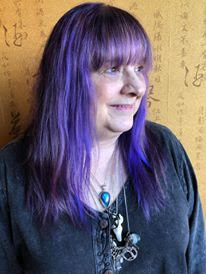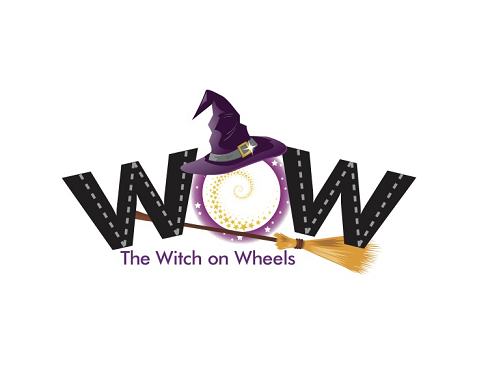 All my life I have known magic was real. As a child, I played with the fae, established relationships with trees and "just knew things." In my maiden years I discovered witchcraft and dabbled in the black-candles-and-cemeteries-at-midnight-on-a-fullmoon magick just enough to realize I did not understand its power. I went on to explore many practices including Zen, astrology, color therapy, native traditions, tarot, herbs, candle magic, gems, and, as I moved into my mother years, Buddhism, the Kabbalah and Reiki. The first man I dated after my divorce was a witch who reintroduced me to the Craft, this time by way of the Goddess. For 11 years I was in a coven, but with retirement, I have returned to an eclectic solitary practice. When accepting the mantle of crone, I pledged to serve and teach. This is what I do from my skoolie – a 30-year-old school bus converted into a tiny house on wheels that I am driving around the country, following 72-degree weather, emerging myself into nature, and sharing magic with those I meet. Find me at thewitchonwheels.com, Facebook and Instagram.