Book Review – Green Witch Magick: Essential Plants and Crafty Spellwork for a Witch's Cupboard by Susan Ilka Tuttle
Book Review
Green Witch Magick: Essential Plants
and Crafty Spellwork for a Witch's Cupboard
by Susan Ilka Tuttle
Publisher: Fair Winds Press
192 pages
Publication Date: October 19, 2021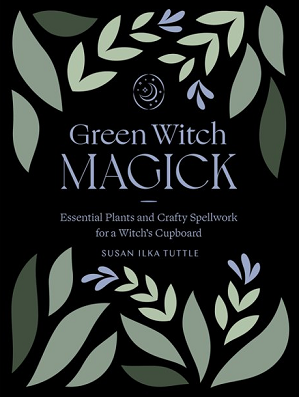 While the practiced witch may only learn a small amount from this book, beginners will learn more than they bargained for. The first part of this book is a history of Witchcraft as well as an exploration of the various types of witch such as hedge, kitchen, and green. Various tools are discussed along with the sabbats and how to build altars.
The herbs in the book are broken into categories including kitchen, wild, and both. The kitchen section includes garden herbs. Each plant has a thorough description including their folk names, family, astrological symbol, element, lore, magical correspondences and uses, how to identify, medical uses, and culinary uses.
When discussing the many types of witches Tuttle focuses heavily on the green witch path, as it is the path listed in the title. Tuttle says about the Green Witch path: "The path of the modern green witch is an individual, earth-honoring, informal one that emphasizes independence, freedom, and a strong sense of self. It's a very flexible path— more a mindset and an approach to witchcraft than a fixed way of practicing" also stating that "Green witches align themselves with the 'wise woman' tradition of healing". Other types of witches are covered in a section titled A Sampling of Paths. These include Shamanism, Brujeria, Stregheria, as well as others.
In her section on herbal harvesting and usage Tuttle lists laws and ethics to abide by when foraging such as making sure it is legal to forage a location and to harvest with gratitude. She goes on to discuss different types of remedies like oxymels which is a cough syrup made from herbs, honey, and apple cider vinegar.
The only negative thing I have to say about this book is that it was written with far too much caution. In the "how to use this book" section there is a list of wonderful herbs, most of which are favorites. Unfortunately with every herb in this section there are only warnings about the plants instead of medicinal or magical uses. This continues throughout the book, although less so as it progresses.
All in all this is a good book to learn in depth about witchcraft and a bit about herbs. I would most certainly recommend it to a novice or someone new to the green path. 
Susan Ilka Tuttle is a Photoartist, folk herbalist, psychic medium, green witch, Spirit messenger, and author from Maine. She also owns her own herbal based body care line. You can find her on her Instagram.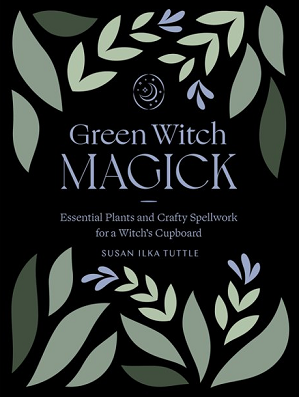 Green Witch Magick: Essential Plants and Crafty Spellwork for a Witch's Cupboard on Amazon
***
About the Author:
Theron Baker is a kitchen witch who connects most to the earth and enjoys foraging for ingredients and being in nature as well as his kitchen.