Book Review – The Ancestral Power of Amulets, Talismans, and Mascots: Folk Magic in Witchcraft & Religion by Nigel Pennick
Book Review
The Ancestral Power of Amulets,
Talismans, and Mascots
Folk Magic in Witchcraft & Religion
by

Nigel Pennick
Publisher: Destiny Books
352 Pages
Publication Date: May 11, 2021
Crosses. A rabbit's foot. Bells. The Cimaruta. Bones. Four-leaf clovers. Bluebirds. Horseshoes. The mandrake. Runes. An Ankh. Pentagrams. Hag stones. Lucky numbers. Sigils. Emblems.
Down through the centuries, people have worn, carried, and displayed hundreds of these as well as amulets, talismans, charms and mascots for protection, luck, love, good health, and more.
In this book, Nigel Pennick presents the origins, meanings, traditions, and folklore for each magical artifact – plus pictures of some from his vast collection. Information is organized by topics, including roots, coins, sun and moon, lucky and symbolic colors, and little people. He examines their spiritual significance and magical properties, and offers other facts from his extensive research.
From "woundproof" coats for soldiers made of reindeer skin in medieval Scandinavia to amulets with the image of Er Ger Fong coveted by gamblers in Thailand to the black cat mascot at the Savoy Hotel in London, Pennick details how objects and symbols have retained their magic through time.
This book is a well-referenced, detailed source covering items from a multitude of cultures and religions, and spanning time from ancient history to the present day. The information is both fascinating and often quite useful when doing spellwork.
Nigel Pennick is an authority on ancient belief systems, traditions, runes, and geomancy, and has traveled and lectured extensively in Europe and the United States. He is the author and illustrator of more than 50 books, including "The Pagan Book of Days." The founder of the Institute of Geomantic Research and the Library of the European Tradition, he lives near Cambridge, England.
The Ancestral Power of Amulets, Talismans, and Mascots: Folk Magic in Witchcraft and Religion on Amazon
***
About the Author:
Lynn Woike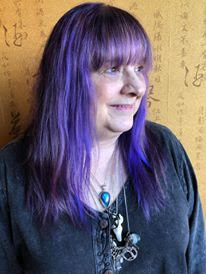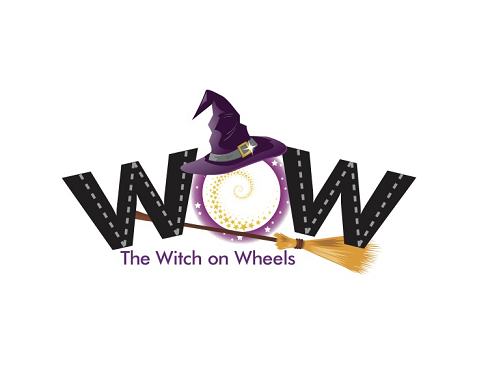 All my life I have known magic was real. As a child, I played with the fae, established relationships with trees and "just knew things." In my maiden years I discovered witchcraft and dabbled in the black-candles-and-cemeteries-at-midnight-on-a-fullmoon magick just enough to realize I did not understand its power. I went on to explore many practices including Zen, astrology, color therapy, native traditions, tarot, herbs, candle magic, gems, and, as I moved into my mother years, Buddhism, the Kabbalah and Reiki. The first man I dated after my divorce was a witch who reintroduced me to the Craft, this time by way of the Goddess. For 11 years I was in a coven, but with retirement, I have returned to an eclectic solitary practice. When accepting the mantle of crone, I pledged to serve and teach. This is what I do from my skoolie – a 30-year-old school bus converted into a tiny house on wheels that I am driving around the country, following 72-degree weather, emerging myself into nature, and sharing magic with those I meet. Find me at thewitchonwheels.com, Facebook and Instagram.