Book Review – The Last Ecstasy of Life: Celtic Mysteries of Death and Dying by Phyllida Anam-Aire
Book

R

eview
The Last Ecstasy of Life
Celtic Mysteries of Death and Dying
b

y

Phyllida Anam-Aire
Publisher: Findhorn Press
Pages: 176
Publication: July

20,

2021
"Time and space are gifts of birth
Timelessness and spacelessness are gifts of death
We move and dance between the two
Like children playing in fields of corn"
These lines from a poem by Phyllida Anam-Áire preceding the table of contents opens the door to a deep dive into the mysteries of death and dying. Knowledge from her early near-death experience, Phyllida Anam-Áire, a former nun, becomes a spiritual midwife, using her Celtic heritage to explain the sacred stages of transitioning. In the Celtic tradition, dying is considered an act of birthing. Phyllida follows the soul's journey, as consciousness passes from this life to the next.
The compassion and sensitivity in her writing – as she shares her own experiences, and understanding of living, dying, and the continuum of life in and out of physical form – is capable of overcoming a fear of death so that it might be life's last ecstasy.
Chapters are organized by topic, from the long journey to embodiment to dying as preparation for future living. Information ranges from the cellular to the auric levels. After explaining what happens as each element leaves the body are several paragraphs on how to help the dying person through that experience.
"The Last Ecstasy of Life" emphasizes how shadow work, integrating past wounds and emotions, and healing our ancestry allows us to facilitate the ecstatic transition into the next life, meeting death fully conscious, at peace, and ready.
Phyllida's poems, blessings, and visualizations are throughout the book. In the back is a series of questions she's been asked about death and helping the dying, along with several pages of Celtic blessings and poems.
I found this book informative, comforting, and supportive. While I knew in theory that dying was as natural as birthing, this book reaffirmed that and went on to explain why and how. I learned how to be a better witness and honor this sacred passage.
I'd recommend "The Last Ecstasy of Life" to anyone in the process of dying, along with family, friends, caregivers, and supporters.
Phyllida Anam-Áire, a former Irish nun and therapist, who trained with Elisabeth Kübler-Ross, has worked extensively with the sick and dying. She offers talks and "Conscious Living, Conscious Dying" retreats, and teaches Irish mourning songs. Phyllida lives in Edinburgh, Scotland. With more than six books to her name, her next one – "A Celtic Book of Dying: The Path of Love in the Time of Transition" – is due out February 2022.
The Last Ecstasy of Life: Celtic Mysteries of Death and Dying on Amazon
***
About the Author:
Lynn Woike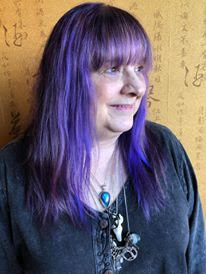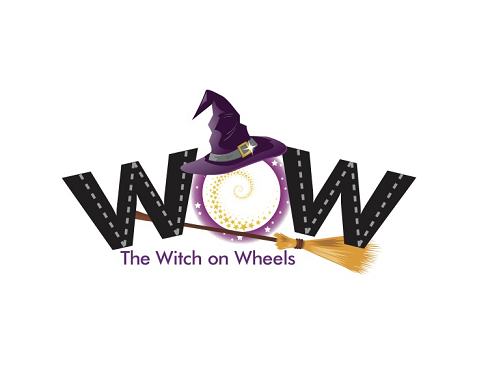 All my life I have known magic was real. As a child, I played with the fae, established relationships with trees and "just knew things." In my maiden years I discovered witchcraft and dabbled in the black-candles-and-cemeteries-at-midnight-on-a-fullmoon magick just enough to realize I did not understand its power. I went on to explore many practices including Zen, astrology, color therapy, native traditions, tarot, herbs, candle magic, gems, and, as I moved into my mother years, Buddhism, the Kabbalah and Reiki. The first man I dated after my divorce was a witch who reintroduced me to the Craft, this time by way of the Goddess. For 11 years I was in a coven, but with retirement, I have returned to an eclectic solitary practice. When accepting the mantle of crone, I pledged to serve and teach. This is what I do from my skoolie – a 30-year-old school bus converted into a tiny house on wheels that I am driving around the country, following 72-degree weather, emerging myself into nature, and sharing magic with those I meet. Find me at thewitchonwheels.com, Facebook and Instagram.