Seeing the Signs: Oracle Deck Review -The Wild Elemental Oracle by Michelle Motuzas
Oracle Deck Review
The Wild Elemental Oracle
by Michelle Motuzas
Publisher: Red Feather Mind, Body, Spirit
44 Cards & 112 Page Guide Book
Publication Date: August 28, 2020
Once again, I am reviewing an oracle deck based on the images of animals. The Wild Elemental Oracle by Michelle Motuzas and published by Red Feather Mind, Body, Spirit has an entirely different look and feel than the Animal Lore Oracle Cards that I reviewed last month. They are every bit as artistically beautiful as spiritual, they certainly speak to the diviner using the cards. But the colors used to illustrate the cards – while vibrant and glowing – are much darker and mostly in water tones – blues, purples, greens – with accents of white and pink and mauve. They are edged in a fabulous gold.
Michelle Motuzas is an artist who does work in oils and acrylics. A lifelong resident of New England, she is a certified healer and master in Shamanistic Reiki and is also the creator of the Shamanic Healing Oracle Cards and The Empathic Oracle, as well as the Intuitive Wisdom Color-Your-Deck Tarot Cards. Her website is here ~~~> https://www.michelleamotuzas.com/. You can check out her artwork and her oracle cards and even request a reading from her. It's a beautiful website! Don't miss it!
This has got to be one of the nicest packaged set of cards I've ever seen. Just check out this box:
Those are little satin ribbons acting as hinges for the box! Isn't that excellent! And when you close the box, there's a small magnet that keeps it closed! I mean – how cool is that?
Inside the cover of the box, it says this:
Sorry for the blurry photo but I had trouble holding the camera and the box at the same time!
(Card back)
The cards themselves are of very high quality. They're a perfect size for shuffling – not too big, not too small – not too thick, not too thin – with a nice finish on them so that they slide nicely through your fingers when you're shuffling them. I have to say – they just felt right. Every deck should feel like this.
And I really love the gold edging! So beautiful!
The little book that comes with the cards is quite informative and should not be skimmed over quickly. There is detailed information on how to conduct a reading for yourself and for other people; how to find your animal totem or spirit guide; several card layouts; notes on interpreting the cards; and then the oracle card meanings. The cards themselves are divided up into the four elements of Earth, Water, Fire and Air – there are eleven animals for each element.
All the cards are beautiful but these are my four favorites:
Actually, it's hard to choose four favorites – they're all so gorgeous and all so very different from one another! Take a close look at that #27 Bee card – doesn't that look like embroidery? How very different than the artwork on the #6 Buffalo card or the #6 Stag card – and I can attest that every card in the pack is radically different from every other card – but every single card is absolutely magnificent.
The Wild Elemental Oracle by Michelle Motuzas is a beautiful oracle deck and one I will most definitely be using for years to come in my divinatory practice. I can't recommend it enough. Find these cards at your favorite occult store or website or order directly from her website. You won't be sorry!
References
Motuzas, Michelle. The Wild Elemental Oracle. Cards and book. Atglen, PA: Red Feather Mind Body Spirit, 2020.
https://www.michelleamotuzas.com/
The Wild Elemental Oracle on Amazon
***
About the Author: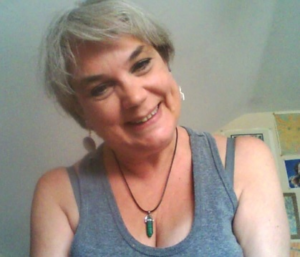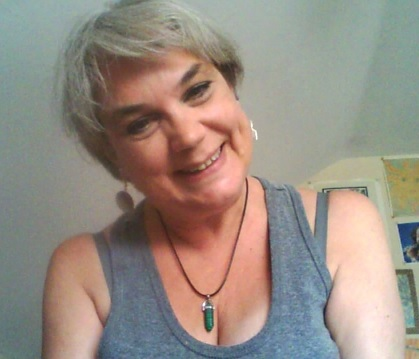 Polly MacDavid lives in Buffalo, New York at the moment but that could easily change, since she is a gypsy at heart. Like a gypsy, she is attracted to the divinatory arts, as well as camp fires and dancing barefoot. She has three cats who all help her with her magic.
Her philosophy about religion and magic is that it must be thoroughly based in science and logic. She is Dianic Wiccan but she gets along with a few of the masculine deities. She loves to cook and she is a Bills fan.
She blogs at silverapplequeen.wordpress.com. She writes about general life, politics and poetry. She is writing a novel about sex, drugs and recovery.