Book Review – Daily Magic: Spells and Rituals for Making the Whole Year Magical by Judika Illes
Book

R

eview
Daily Magic
Spells and Rituals for
Making the Whole Year Magical
by

Judika Illes




Publisher: HarperOne




592 Pages




Publication Date: August 31, 2021
"Daily Magic: Spells and Rituals for Making the Whole Year Magical" is the quintessential collection of days that pagans of all varieties celebrate around the world. It is a perpetual calendar of dates having spiritual, magical, and esoteric significance, helping readers make the most of the energies and influences that are associated with special power times. Some significant historical events, such as September 11, are also referenced.
April 30, for example, is perfect for spellcasting – especially for love, romance, fertility, and prosperity. If you don't think days have power, think back to Hurricane Sandy in 2012 that battered the East Coast of the at the end of October. For safety reasons, many communities rescheduled public Halloween events and trick-or-treating for a week or two later. It just didn't feel the same – because it wasn't.
The book begins with a history of our calendar and a description of how to use the book. Organized by date – from New Year's Day to New Year's Eve – each month begins with introductory pages that list holidays and magical power days, giving a heads up to what the month will bring.
Days mark commemorations, many coming with suggestions, spells, and the occasional recipe to help celebrate it.
Judika Illes, who is also the author of the "Encyclopedia of 5000 Spells," began making calendars of important days so she would know ahead of time what was coming, and filling notebooks with details "creating what effectively became the love child of a day planner and a witch's Book of Shadows."
"Too often we realize too late that we are missing wonderful opportunities for spellcasting and celebrations," Judika wrote in the introduction. "How many times have we glanced at social media, only to discover that it is a beloved saint's feast or the festival of a goddess, and we are woefully unprepared? Alternatively, we discover that it is the perfect day for a sorely needed magic spell, but because we didn't know until the last minute, we lack the supplies, and so an opportunity is lost."
This perpetual calendar will not only alert you to mystical dates, it also contains spells and rituals for harnessing the day's magical power.
The appendixes contain information about working with each day of the week, and about the movable feasts with dates that vary from year to year. There is also a glossary of terms.
Readers of this book will surely find more reasons celebrate. For example, January 19 is the birthday of "Buffy the Vampire Slayer" and to honor her there are instructions for a powder to repel vampires. This is a great reference book.
Judika Illes is an independent scholar, educator, and author of several books of folklore, folkways, and mythology. She is a graduate of Rutgers University and has a certification in therapeutic aromatherapy. Her books include "Encyclopedia of 5,000 Spells," "Encyclopedia of Spirits," and "The Element Encyclopedia of Witchcraft."

Daily Magic: Spells and Rituals for Making the Whole Year Magical (Witchcraft & Spells) on Amazon
***
About the Author:
Lynn Woike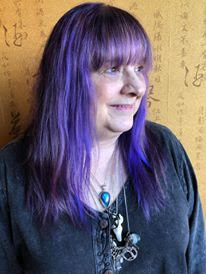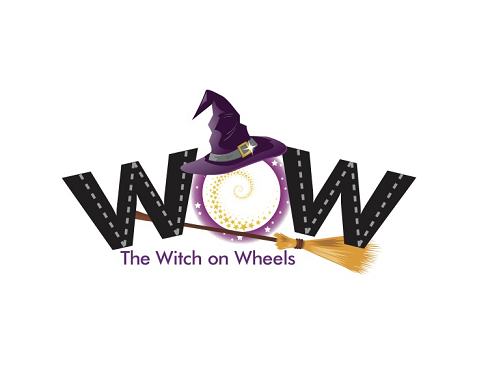 All my life I have known magic was real. As a child, I played with the fae, established relationships with trees and "just knew things." In my maiden years I discovered witchcraft and dabbled in the black-candles-and-cemeteries-at-midnight-on-a-fullmoon magick just enough to realize I did not understand its power. I went on to explore many practices including Zen, astrology, color therapy, native traditions, tarot, herbs, candle magic, gems, and, as I moved into my mother years, Buddhism, the Kabbalah and Reiki. The first man I dated after my divorce was a witch who reintroduced me to the Craft, this time by way of the Goddess. For 11 years I was in a coven, but with retirement, I have returned to an eclectic solitary practice. When accepting the mantle of crone, I pledged to serve and teach. This is what I do from my skoolie – a 30-year-old school bus converted into a tiny house on wheels that I am driving around the country, following 72-degree weather, emerging myself into nature, and sharing magic with those I meet. Find me at thewitchonwheels.com, Facebook and Instagram.