Book Review – Baba Yaga's Book of Witchcraft: Slavic Magic from the Witch of the Woods by Madame Pamita
Book

R

eview
Baba Yaga's Book of Witchcraft: Slavic Magic from the Witch of the Woods
b

y

Madame Pamita
Publisher: Llewellyn Publications
336 Pages
Publication

Date

: April 8

,

2022
Every Slavic country had its own name for a witch in the woods. Hundreds of names were in the folk tales told to Russian author Alexander Afanasyev. The book he published in the mid-1800s used only one: Baba Yaga. Because her stories are traditional across traditions and countries, "cultural anthropologists and folklorists believe that Baba Yaga was originally a spirit or deity who was revered and honored as the Mistress of the Woods," Madame Pamita wrote in the introduction.
The book centers on Slavic practices from her Ukrainian heritage. Chapters begin with an episode of the fairy tale of Vasylyna that meanders through the book, pulling readers to befriend characters, and join their worlds to receive insights applicable to their lives. That is followed by Baba Yaga, speaking in the first person, sharing her wisdom, opinions, and truths. Madame Pamita also provides hands-on techniques and tips.
In Chapter 1, "Vyshyvanka The Magical Stitches," the mother teaches her daughter to embroider protective and magical symbols into cloth. Embroidery was a secret language and Baba Yaga has readers cross-stitching a talisman with a traditional pattern with magical and sacred symbols.
There are chapters (that were not provided in the advance copy) about enchanted food, the oven, the spindle, decorated eggs, the mortar and pestle, bones, and more. Readers will learn about traditional Slavic magical practices as they weave wreaths from herbs, work with spirits of the forest, and make enchanted poppets.
The book will help readers meet Baba Yaga with humbleness and respectfully, and graciously develop a relationship with her that will yield "gifts and wisdom that you never knew you held within you." Appendix I lists plants and their magical meaning, while Appendix II has a list of colors and their meanings. There is also an extensive index.
Madame Pamita is a Ukrainian diaspora witch, teacher, author, candle maker, spellcaster, and tarot reader. She has a popular YouTube Channel for teaching witchcraft, and is the author of "The Book of Candle Magic" and "Madame Pamita's Magical Tarot." In addition, she is the proprietress of the online spiritual apothecary, the Parlour of Wonders. She lives in Santa Monica, California. You can find her at parlourofwonders.com.

Baba Yaga's Book of Witchcraft: Slavic Magic from the Witch of the Woods on Amazon
**
About the Author:
Lynn Woike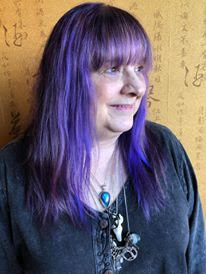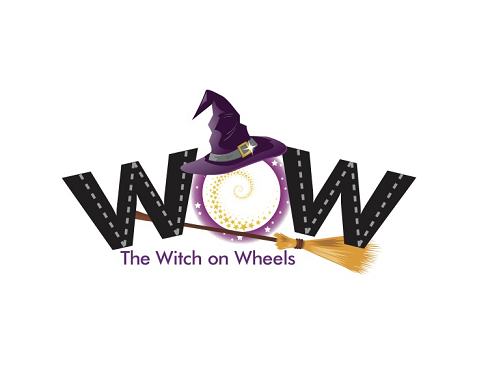 All my life I have known magic was real. As a child, I played with the fae, established relationships with trees and "just knew things." In my maiden years I discovered witchcraft and dabbled in the black-candles-and-cemeteries-at-midnight-on-a-fullmoon magick just enough to realize I did not understand its power. I went on to explore many practices including Zen, astrology, color therapy, native traditions, tarot, herbs, candle magic, gems, and, as I moved into my mother years, Buddhism, the Kabbalah and Reiki. The first man I dated after my divorce was a witch who reintroduced me to the Craft, this time by way of the Goddess. For 11 years I was in a coven, but with retirement, I have returned to an eclectic solitary practice. When accepting the mantle of crone, I pledged to serve and teach. This is what I do from my skoolie – a 30-year-old school bus converted into a tiny house on wheels that I am driving around the country, following 72-degree weather, emerging myself into nature, and sharing magic with those I meet. Find me at thewitchonwheels.com, Facebook and Instagram.