Interview With Molly Remer of Brigid's Grove
Brigid

's Grove

R

epresents the

Integrity,

I

nterests

&

S

kills of

I

ts

F

ounding

F

amily
Molly Remer has worked with groups of women since 1996. Prior to creating Brigid's Grove, she had a blog and a website for public outreach that ran concurrently: Talk Birth for support of birth work, and Woodspriestess about her priestessing and her life in the woods.
"I was making birth art figurines and goddesses. My roots are in birth work, childbirth education, and domestic violence activism," she said in a telephone interview in May.
Her husband, Mark, spent fifteen years as a computer programmer and web developer for large state organizations. In 2013, they sat on the floor and brainstormed how he could quit his job and what they could do together. While her first desire was to take one of her side ventures and turn it into a full-time business, he requested a fresh start. As a blacksmith and a bladesmith, and with his wife's passions, he suggested working with Brigid, the Irish triple goddess and Christian saint associated with childbirth, healers, smiths, poetry, and the hearth. Mark also came up with the word grove.
"I am grateful we did it that way because I would have stayed locked in the birth world which would have clipped my own wings so to speak. It was so liberating, actually."
Mark earned the money for the couple to build a straw bale house by hand, without a mortgage.
"We met when we were teenagers," Molly said. "One of the first things I told him was that that I was going to build a straw bale house someday. And we did it."
In 2013 Brigid's Grove was conceived and Mark quit work. It was formally born and named, appropriately, on February 1, 2014.
"I'm the public face; but he does so much background work," Molly said.
While she had been making birthing and pregnant goddesses since her first pregnancy in 2003, when Brigid's Grove started, she branched out, making mother and baby goddesses, and a priestess. Multiple requests for customization led to designing a goddess figure with a waist around which is a chain holding various themed charms. She calls them Story Goddesses, because they are a visual representation of peoples' stories. There're also Story Gods.
Additional offerings include other goddess sculptures, mini goddesses, goddess pendants, birth altar figurines, earth-based cycle celebration, and ceremony kits and supplies. There are online trainings, publications, and workshops for help celebrating lifecycle transitions and pivotal moments through art and ceremony.
"We use visual, artistic expression as a means of story-telling and experience-sharing. We create art and ceremony in order to "tell about it," the website states.
Brigid's Grove is also home of "Womanrunes" and "#30DaysofGoddess."
For more than five years, the business was housed in a back room in their home. In 2020 they opened a studio in the field in front of the house.
Brigid's Grove has just about 10,000 followers on Instagram, and a strong presence on Facebook and its website. Seven-thousand people signed up for her newsletter, including me. I am finding it to be a welcoming, supportive, inclusive, and creative community.
It was in 2012 that Molly stumbled upon a reference to Womanrunes created by Shekhinah Mountainwater. It was life-changing.
"They are so powerful … they really lept off the page, like, 'I want to talk to you.' You look at them and you get something from the simplicity of the symbol. There's not a lot to them visually. They're a language and that's what's different from other oracle card decks. Runes are the language, the rune is the symbol, not what it's carved or printed on. They speak to you, sometimes and for some people, in a very different way. You get very basic, direct information from them too; that I find refreshing. You don't have to puzzle through," she said.
To go deeper into the runes, each day she'd pull one from a bag containing a set she'd inscribed on clay, take it to the woods, sit with it, listen to what it had to say, dictate what she'd heard it into the message app on her phone, then transcribe it later. The first edition of "Womanrunes" was published in 2014 with a second edition four years later.
Molly had assumed people would make their own set of runes, but found that was not always the case. While the book was being printed, Mark suggested making an accompanying set of rune cards as a deck.
"I still use them every single day, and have done so since 2012. They just do not get old to me — I keep learning from them." 
In December 2020, Molly was preparing to launch "Whole and Holy," the second in a series of three goddess devotional books, and wanted a way to promote it.
"I woke up one morning and I thought, "Oh my gosh! #30DaysofGoddess. It will be this simple thing. Thirty days of devotional practice. And I'll run it for January 2021. The end. That was my plan," she said.
Running out to the woods, she recorded all the little words and designed a little companion booklet people could print out — all in the same day she had the idea.
At the end of January, people wanted to keep going with the practice "and now it's been 500 days. I've kept this up for 500 days without stopping and I joke about it because if someone had asked me in December of 2020, 'How do you feel about doing something for five hundred days in a row without a break, just generating new content for 500 days.' I would have been, 'No thanks. Are you crazy?'"
"The companion devotional deck I produced was an alternative to this ongoing practice. When I started it, it was intimately involved with creating this little prayer book yourself you then used as daily guidance, as access to wisdom of a daily prayer book. Some people loved the prayer book concept. I've actually published sixteen of those prayer books since January 2021.
"What I found was that some people did not want to do the book. I do art on one page. I write every day. It's a whole little system. It was too much work [for them] to make a book and do everything every single day."
The solution was a little deck, giving people "a little dose" of the devotional practice "without having it be a big production. So that's where the deck came from. I used my original words and original prayers from the first thirty days. My goal with '#30DaysofGoddess' was to make this a daily devotional practice. I wanted to create something that was both nourishing and supportive of you on your path, whatever that path is."
Both she and Mark are Unitarian Universalists, with Molly also identifying as a goddess worshipper or pathwalker which she sees "as they're intertwining paths — a goddess-feminine-based path with it's own little branch on the pagan tree."
"#30DaysofGoddess" is among the many free offerings at Brigid's Grove. There are also two free classes: one for "Womanrunes" and one for "#30DaysofGoddess." This is the link to join for the free Daily Practice Starter Kit. Membership in the Creative Spirit Circle is free, too, and packed with resources, including a free Womanspirit Wisdom mini-course, weekly virtual circles in the Facebook group, Red Tent resources, blessing posters and mandalas, and the monthly "Creative Spirit Circle Journal" filled with resources such as ceremony outlines, book recommendations, articles, sneak peeks, and special freebies.
"The basics are always available," Molly said. "It's important to me that I keep it accessible to people regardless of their ability to pay. Every single month, the words are always free and then I always do a sampler pack with 10 of the new prayers and some other things, and I make it a free book you can print yourself at home."
"Running a business like this and holding circles in a rural area, I encounter a variety of people who are looking for a circle, want to have a ritual or belong to a community. They think there's no one near them seeking the same thing. I live in the middle of the woods in Missouri in the Ozarks and there are people everywhere. When you have the heart for something, you can build something thriving and healthy almost wherever you might be."
You Can find Brigid's Grove on Their Site.
On Their Instagram.
On Their FaceBook Page.
**
About the Author:
Lynn Woike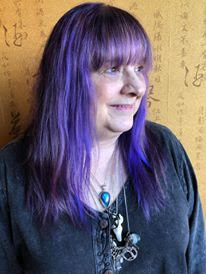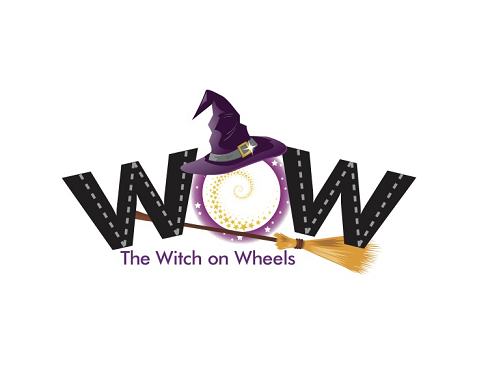 All my life I have known magic was real. As a child, I played with the fae, established relationships with trees and "just knew things." In my maiden years I discovered witchcraft and dabbled in the black-candles-and-cemeteries-at-midnight-on-a-fullmoon magick just enough to realize I did not understand its power. I went on to explore many practices including Zen, astrology, color therapy, native traditions, tarot, herbs, candle magic, gems, and, as I moved into my mother years, Buddhism, the Kabbalah and Reiki. The first man I dated after my divorce was a witch who reintroduced me to the Craft, this time by way of the Goddess. For 11 years I was in a coven, but with retirement, I have returned to an eclectic solitary practice. When accepting the mantle of crone, I pledged to serve and teach. This is what I do from my skoolie – a 30-year-old school bus converted into a tiny house on wheels that I am driving around the country, following 72-degree weather, emerging myself into nature, and sharing magic with those I meet. Find me at thewitchonwheels.com, Facebook and Instagram.