Learning Lenormand Reviews – Titania's Fortune Cards: 36 Fortune Cards and How to Interpret Them by Titania Hardie
Learning Lenormand Reviews
Titania's Fortune Cards
36 Fortune Cards and How to Interpret Them
by Titania Hardie
When I first opened up Titania's Fortune Cards and got the cards out of their little cardboard container, my first thought was, "How minimalist." As I flipped through the cards one by one, I didn't even notice that they were Lenormand Cards until I got to the Clouds card and finally recognized the pattern of the pictures. There are no numbers on these cards and no words. And there are no playing card inserts. There are only pictures. Really bright, colorful, almost surreal pictures.
At first, I thought that this would be a problem – no numbers to refer to, no handy names on the cards – but believe me, this proved to be the complete opposite. And now I am TOTALLY AND COMPLETELY IN LOVE with this deck of cards. They are so wonderfully simple. They're beautiful when laid out in a spread – for some reason, they make me think of holiday cookies all decorated and ready to eat. And they're very simply spot on! For my daily reading, they're always right there with what I need to know. Even if just a "you're on the right track, keep going!" kind of message.
Titania's Fortune Cards are published by Quadrille Publishing and its packaging is quite remarkable. Built like a little book, the cards are on one side and the booklet explaining how to use them are on the other. It's really brilliant.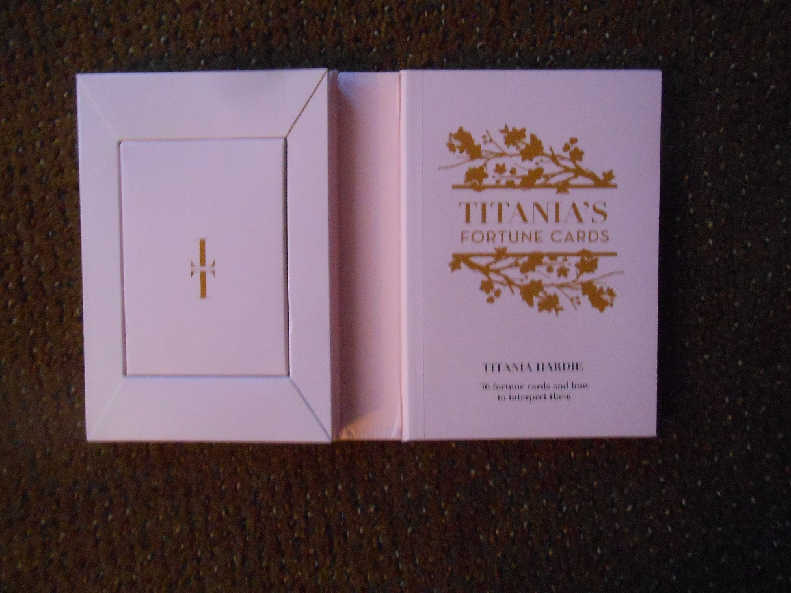 Titania Hardie is the author of dozens of books – she's probably best known for her Frangipani Fairies series written for children – but she's also written adult novels and books about witchcraft, numerology, the tarot, and other occult subjects. She doesn't seem to have her own webpage but she does have an author's page on Simon and Schuster's web page (www.simonandschuster.com), as well as author pages on Amazon.com and Thriftbooks.com.
Having the booklet a part of the packaging makes it a bit hard for reading but not impossible. I think I might prefer if the booklet was removable, just like the cards are. But I was able to read it easily anyway.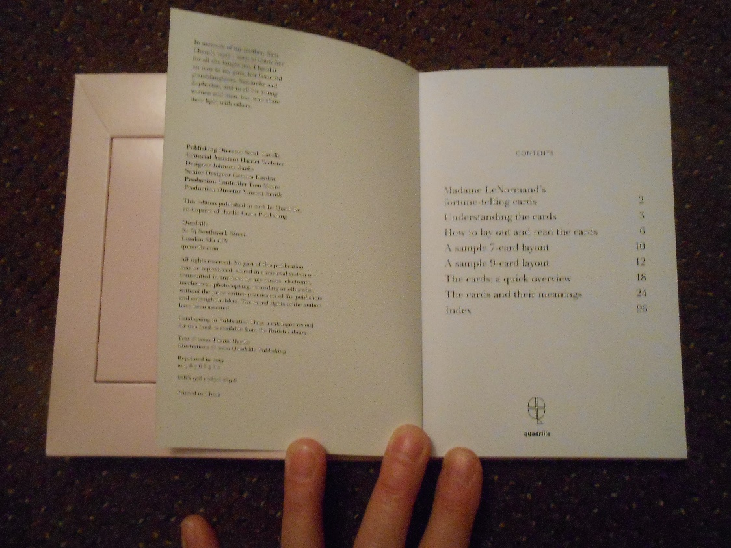 Like most booklets of this sort, Hardie covers her own history with fortune telling and then presents a few spreads for us to practice with – amazingly, not a Grand Tableau, but then these are not traditional Lenormand cards, although they certainly can be used as such – and then the meaning of the cards and their combinations.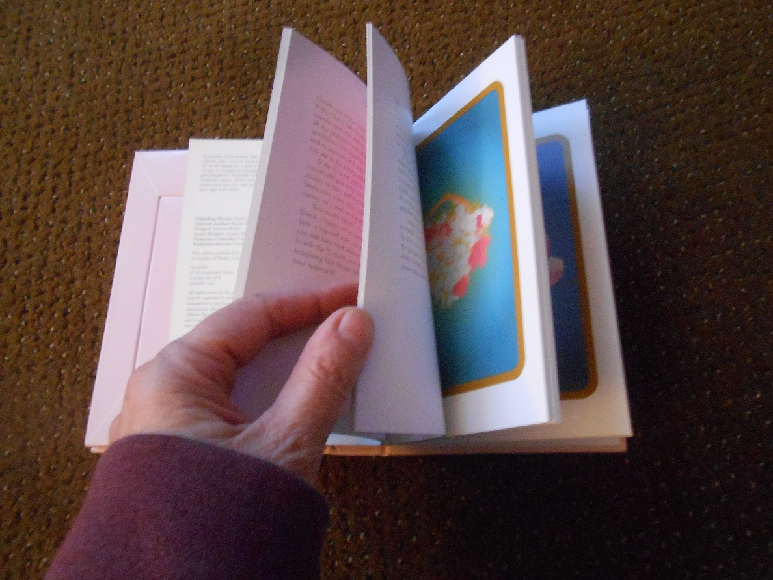 One of the spreads she suggests using is called simply "The 9-Card Reading". This is similar to the "Taking the Portrait" spread in chapter 5 of Caitlín Matthew's masterwork, The Complete Lenormand Oracle Handbook: Reading the Language and Symbols of the Cards, although you read the cards somewhat differently. I have been working with this reading for the past several weeks. Here is a sample reading: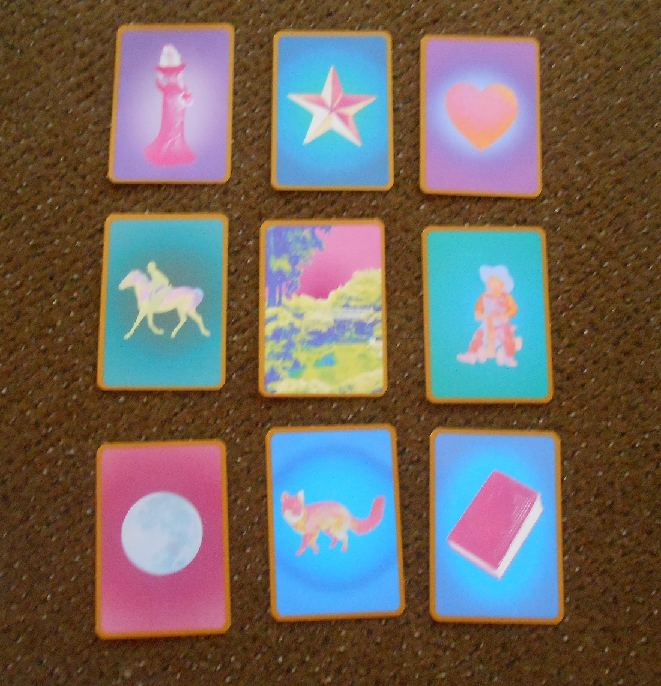 Don't these cards look beautiful laid out like this? Can you imagine a Grand Tableau with these cards? How stunning that would be?
Hardie says to read the top row first, left to right, and then the next row down, and then the bottom row. Next you read the rows vertically, and then diagonally. Naturally this takes some time. I was focused on my writing that day I read these cards – I am generally focused on my writing nowadays – which is what I truly love to do and all I really want to do. The fox is the problem – that's my alter-ego who just wants to party.
Quite honestly, I cannot recommend these lovely cards enough. Titania's Fortune Cards would make a lovely Yule gift or a New Year's gift for any divination enthusiast. Look for them on Amazon.com or at your favorite occult or local book store.
Brightest Blessings!
References:
Hardie, Titania. "Titania's Fortune Cards". London: Quadrille Publishing, 2000.
Matthews, Caitlín. The Complete Lenormand Oracle Handbook: Reading the Language and Symbols of the Cards. Rochester, Vermont: Destiny Books, 2014.
*all photographs by Polly MacDavid
***
About the Author: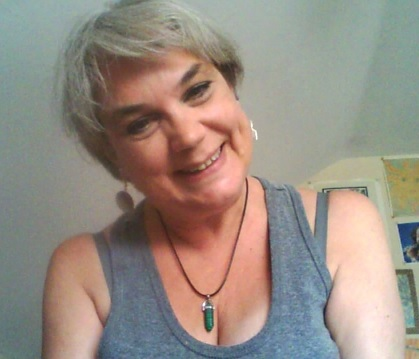 Polly MacDavid lives in Buffalo, New York at the moment but that could easily change, since she is a gypsy at heart. Like a gypsy, she is attracted to the divinatory arts, as well as camp fires and dancing barefoot. She has three cats who all help her with her magic.
Her philosophy about religion and magic is that it must be thoroughly based in science and logic. She is Dianic Wiccan but she gets along with a few of the masculine deities. She loves to cook and she is a Bills fan.
She blogs at silverapplequeen.wordpress.com. She writes about general life, politics and poetry. She is writing a novel about sex, drugs and recovery.