Book Review – Book of Shadows and Light by Lucy Cavendish
Book Review
Book of Shadows and Light
by Lucy Cavendish
268

Pages
…. This Book of Shadows and Light is dedicated to the reclaiming of magick. Every mark you make within it is a mark of dedication to your soul. When you make your mark within these pages, you will generate the courage to realize your potentials, the ability to create what
your soul desires and the power to see how free and string you truly are…..(Dedication page)
The Book of Shadows and Light by Lucy Cavendish is a beautiful addition to the catalogue of books and journals to be used as a BOS (Book of Shadows). Photos and artwork are strategically placed throughout giving a lovely balance of visual and your own creative input. I appreciated that some of the pages were lined and other unlined which accommodates being able to add a drawn image or symbol to a page. It is apparent that this book/journal was crafted by someone who has personal experience with the craft and the power and potential that is held in the crafting of your own BOS.
The beginning pages of the Book of Shadows and Light give an overview of the "Lunar Cycles" including invocations you are invited to use in your workings at each of the phases. The next offering is a walk through "The Wheel of the Year". Each sabbat has suggestions for incorporating the energy into action and I liked the noting of both the Southern and Northern Hemisphere attributions of the sabbat.
A "Mini Glossary" serves as the lead in to the blank pages to be completed by the reader. A quote from the author's BOS graces each of the lined/unlined pages and provides another layer of prompt and contemplation as you scribe your own entries.
… Today I am so grateful for justice and her blade of truth! I am grateful for the
wisdom of the plants, the companionship of animals and the joy of having people
who love me, to love right back… (lined page bottom quote)
The pages of the Book of Shadows and Light are cream-colored and slightly thicker bond giving the feel one of durability as a source that will be written in and used repeatedly. The overall feel in size and weight is one of solidness and heaviness, that I suspect will get heavier as I write in it and offer my energetic signature to its own. As it rightly should, this book feels very personal from the start, calling you into its readings, images and invitation to create. The book concludes with traditional reference material such as the Charge of the Goddess (adapted by Lucy), the Rede and a few other samplings to get you started.
Would I Recommend?
I think this a great way to start putting together a BOS, particularly for those who like to have prompts. The design is easy to navigate and user friendly. This is a book/journal that is versatile in its use. In looking through it I immediately saw that it could also be used simply as a journal of reflection or in anyway you saw fit, independent of it containing spells, etc… The quotes were beautiful and timely. I am looking forward to using this Book of Shadows and Light it in my future work.
About Lucy:
Lucy Cavendish (Sydney, Australia) is the co-creator of seventeen oracle decks, including Alice: The Wonderland Oracle (9780738759937), Blessed Be Cards (9780738759609), and The Faery Forest Oracle (9780738750286). She is a founding member of the Goddess Association in Australia.
website: https://www.lucycavendish.com.au/
***
About the Author: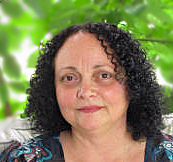 Robin Fennelly is a Third Degree Initiate within The Assembly of the Sacred Wheel Tradition and serves as High Priestess of Coven of the Mystic Path, the 12th Coven within the Assembly of the Sacred Wheel Tradition. She teaches and facilitates classes for the Pagan Experience Study Group that serves as foundation for membership within Coven of the Mystic Path.  
Her spiritual journey is strongly rooted in both Eastern philosophy and the Western Magickal systems from which she has formed a core foundation that is diverse in knowledge and rich in spiritual practice.  A life-long learner, her practice has evolved from the classical and philosophical teachings of books, practical experience and enrichment of this knowledge base by attending workshops of various spiritual traditions presented by master teachers.
Robin formally came to the Wiccan path in 1994. Following practice as a solitary for 2 years, she dedicated to Oak and Willow Coven of The Assembly of the Sacred Wheel Tradition in November of 1996. She received her 1st, 2nd and finally 3rd degrees within the Assembly Tradition and has served as High Priestess of Oak and Willow since Samhain of 2001.

As a teacher of esoteric and magickal studies she has used Energetic Anatomy, Tarot, Astrology, Hermetic Qabala, Eastern Philosophy, and Numerology as the foundations of her diverse selection of workshops and writings for more than 25 years. Exploration of varied energetic protocol has been the focus of her work for some time now and the information gained through direct experience informs all of her magickal and spiritual work.
Robin's writings have been featured online, and in print Internationally.  She has authored several books incorporating her unique style of writing making use of poetry, prose and pathworking to enhance the concepts presented.  She has taught extensively throughout the Pagan community, including Sacred Space Conference, Spring Magick, Between the Worlds Interfaith Conference and Free Spirit Gathering Festival this Summer. Her most recent project is hosting an online blogging community entitled The Pagan Experience.
Robin is the owner of Holistic Embrace providing services for mind, body and spirit such as Tarot readings, Astrology reports, Spiritual Guidance and other related offerings.  She lives in Eastern Pennsylvania and her life is blessed by a 40+- year marriage, five children and the opportunity to work in the field of public education.
Robin's Books
The Inner Chamber, Vol. 1 It's Written in the Stars-Astrology
The Inner Chamber, Vol. 2 Poetry of the Spheres-Qabalah
The Inner Chamber, Vol. 3 Awakening the Paths-Qabalah
The Light of SELF: Consciousness, Spiritual Practice and Learning to Breathe
Magickal Verse: A Collection of Poetry and Prose
A Year of Gaia: The Eternal Cord
The Elemental Year: Aligning the Elements of SELF
Temple of the Sun and Moon: Luminous Devotions
Sleeping with the Goddess: Nights of Devotion
A Weekly Reflection: Musings for the Year
The Magickal Pen: A Collection of Esoteric Writings
The Enchanted Gate: Musings on the Magick of the Natural World
For more info: http://www.robinfennelly.com/books.html
Robin's Website: www.robinfennelly.com
Coven of the Mystic Path, ASW: www.covenofthemysticpath.org