Meet the Gods: Ullr
Merry meet.
Winter is upon us, and up north, in the land of the Norse, was the cold-loving god Ullr. Norse mythology called him the God of Snow. Son of Six and stepson of Thor, Ullr became the patron saint of skiers. It is said he's an expert skater, skier and hunter who moved around the world, covering the land with snow. References indicate he was an important deity: it is said he ruled while Odin was temporarily exiled and he occurs in many place names, but little else is known.
(Ullr. Small Wooden Figurines created by Kseniya of AncientGods on Etsy.)
For more than 55 years, Breckenridge, Colorado has hosted an annual festival in his honor. People bundle up against the cold, chant his name, build bonfires using old skies, hold a parade and partake of a variety of activities that celebrate a love of snow. Much peppermint schnapps is consumed and horned Viking hats are everywhere.
You might pray to him for fresh powder for your ski trip, perhaps even raising a shot of peppermint schnapps.
Merry part. And merry meet again.
***
About the Author:
Lynn Woike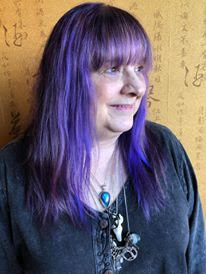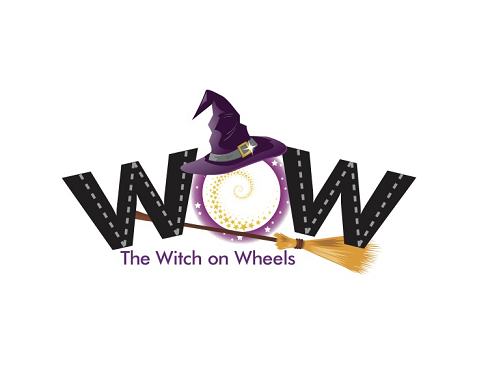 All my life I have known magic was real. As a child, I played with the fae, established relationships with trees and "just knew things." In my maiden years I discovered witchcraft and dabbled in the black-candles-and-cemeteries-at-midnight-on-a-fullmoon magick just enough to realize I did not understand its power. I went on to explore many practices including Zen, astrology, color therapy, native traditions, tarot, herbs, candle magic, gems, and, as I moved into my mother years, Buddhism, the Kabbalah and Reiki. The first man I dated after my divorce was a witch who reintroduced me to the Craft, this time by way of the Goddess. For 11 years I was in a coven, but with retirement, I have returned to an eclectic solitary practice. When accepting the mantle of crone, I pledged to serve and teach. This is what I do from my skoolie – a 30-year-old school bus converted into a tiny house on wheels that I am driving around the country, following 72-degree weather, emerging myself into nature, and sharing magic with those I meet. Find me at thewitchonwheels.com, Facebook and Instagram.